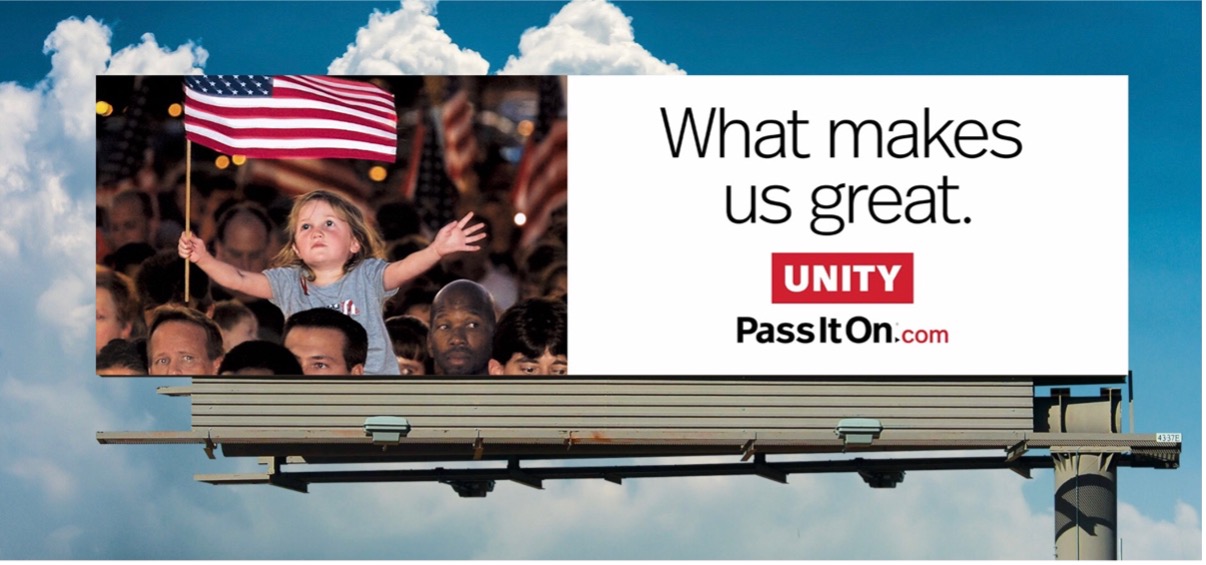 When we left New York City — on September 12, 2001 — we could see smoke in lower Manhattan from our southbound AmTrak window. No one spoke.
The out of home industry had gathered in Midtown Manhattan for its convention, on September 11, 2001 (at Marriott Marquis on Broadway).
Respectfully, I share these memories:
A group from Barnes Advertising (based in Zanesville, OH) had planned to visit the top of a World Trade Tower the morning of 9/11. They went back to the Marriott Marquis to change a shirt. Their hotel door didn't work, eating up time. They never reached their destination in Lower Manhattan, the delay saved them.
A group attending the conference walked to a hospital to give blood. By the time we arrived, so much blood had been donated that donations were ceased. Gurneys lined the street, awaiting injured who never arrived.
Broadway was empty, vacant.
The industry responded.
Huddled around a laptop at the Marriott Marquis, your peers at that time in the industry created, approved, and implemented a national unity campaign. There was no committee, no bureaucracy, no study commission . . . just consensus and action.
Meanwhile, a new (separate) campaign was revised to feature 9/11 images. The Pass It On campaign, sponsored by the Denver-based Foundation for a Better Life, launched with these images. To this day, the poignant image of the child with the American flag at a unity rally makes my eyes moist: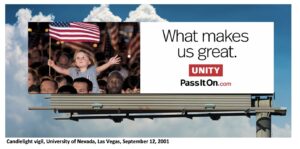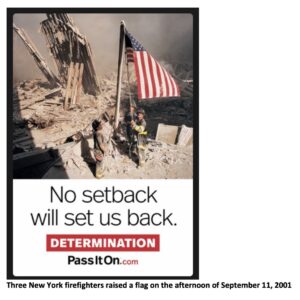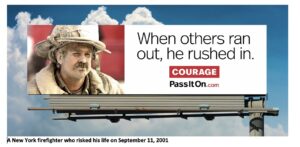 Over the past 20 years the Pass It On messages have been seen over 100 billion times on highways, in airports and on Times Square spectaculars.
The nearly 100 thousand bulletins, posters, bus shelters, airport and digital displays has carried messages over the last two decades promoting common values such as courage, determination, and unity.
We share a common value: We remember.