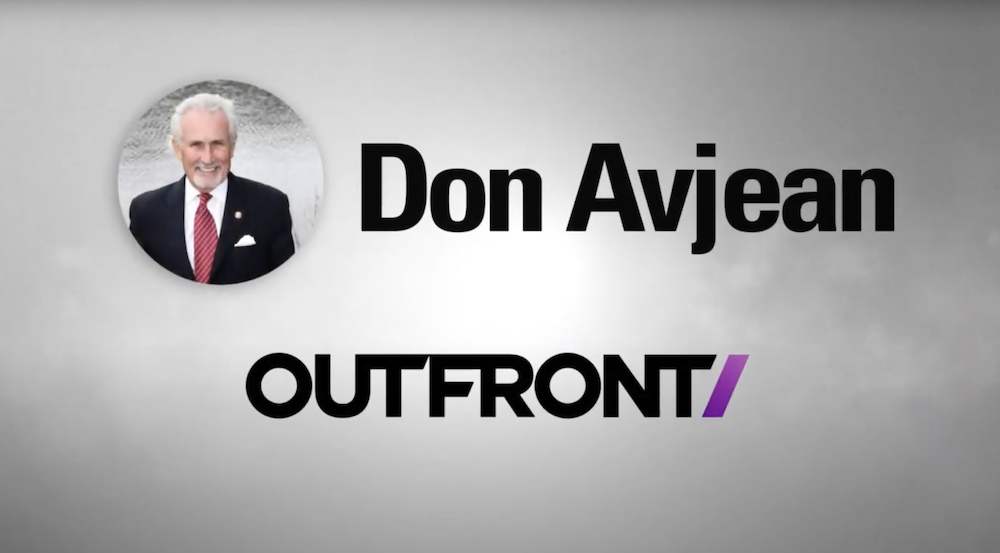 Don Avjean of OUTFRONT Media plans to retire at the end of July after nearly 50 years in the industry. Click here for OAAA's Special Report, video tribute to Avjean is below.
OAAA intern
Julia Cullinan
interviewed Avjean about his long career, the influence of military and athletic training, and his philosophy about opportunity versus problems.
As an advocate and innovator in the out of home industry, what were some of the biggest challenges you faced or had to overcome during your 47 plus years in the industry?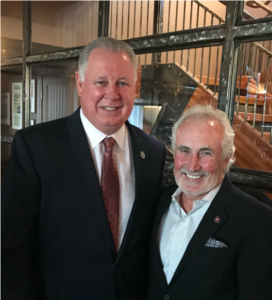 Because of the length of my outdoor tenure, I have had the opportunity to be involved in numerous challenges to our industry, from increased legislative restrictions, various taxes, recovery from economic setbacks, the industry merging, and inconsistencies in our audience. I never looked at them as unachievable concerns, but rather possible opportunities. I have always been fortunate enough to be surrounded by outstanding staff, associates, and senior management who were driven to succeed and achieve during threatening periods.
How has endurance athletics and military service (Marine Corps) contributed to your career in out of home media?  
Preparation and training regimens for a marathon or exploring the requirements to accomplish a military objective or for life in general are very similar. To be a constant frontrunner means preparing not just one day, one month or even one year, but every day for a lifetime. These regiments have given me a great foundation for my success.
What accomplishments are you most proud of?
I was extremely fortunate to be involved in the industry's transformation from the hand painting of bulletins to today's displays. Right from the beginning of my career (trust me, not single-handed but part of a team) I was involved in the development of the flex face (Superflex) and the introduction of computer painting. Working with Gannett Outdoor and Metromedia Technologies gave me a wonderful platform to work on these exciting advances firsthand that changed the delivery and enrichment of our medium.
As you move to the next chapter in your life, what has your experience in the out of home industry taught you?
That's an easy answer. As we tried to explain to our advertisers and was taught to me by my friend and first mentor, Arte Moreno, "KISS" (keep it simple stupid). Whether it's a picking a billboard location or a golf club. Just keep it simple.
In your position as vice president of government affairs at OUTFRONT Media, what do you hope or envision the future will be for the out of home industry after you retire?
I am very excited for the future of the industry and me as well. Some may look at this pandemic dilemma as economically terrible but I believe the industry will not only survive but reach new heights in this era of opportunities. The best is yet to come.