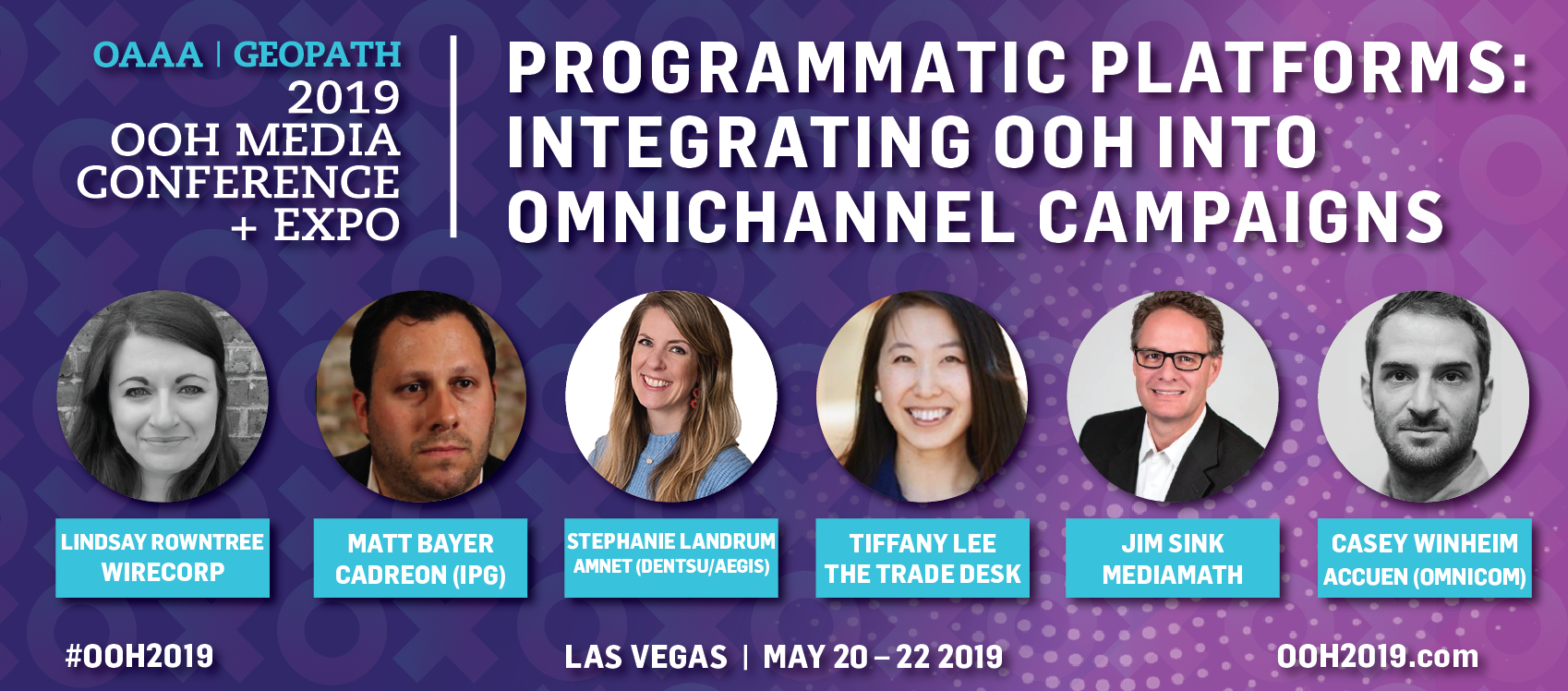 Massive disruption is changing the media business. A driving force of change is programmatic buying and selling, a game-changing technology that has reinvented the way media is transacted. Bolstered by bold innovation, the OOH industry is gaining traction as a programmatic-enabled channel that can compete effectively against online search, social, video, and display advertising.
The promise of programmatic buying and selling is a simplified transactional process supported with rich data that better informs planning decisions.
Because recognizing the opportunities and pitfalls of programmatic commerce is so critical to the future vitality of the OOH industry, a full track of learning is devoted to programmatic at the 2019 OAAA\Geopath OOH Media Conference + Expo in Las Vegas.
See the full programmatic lineup here.
The conference begins Tuesday morning with a main-stage program featuring a premier panel of programmatic experts with experience in omnichannel planning. They will explain the complexities of planning across media and why it is absolutely imperative for the entire OOH industry to adopt programmatic buying and selling as a core business function.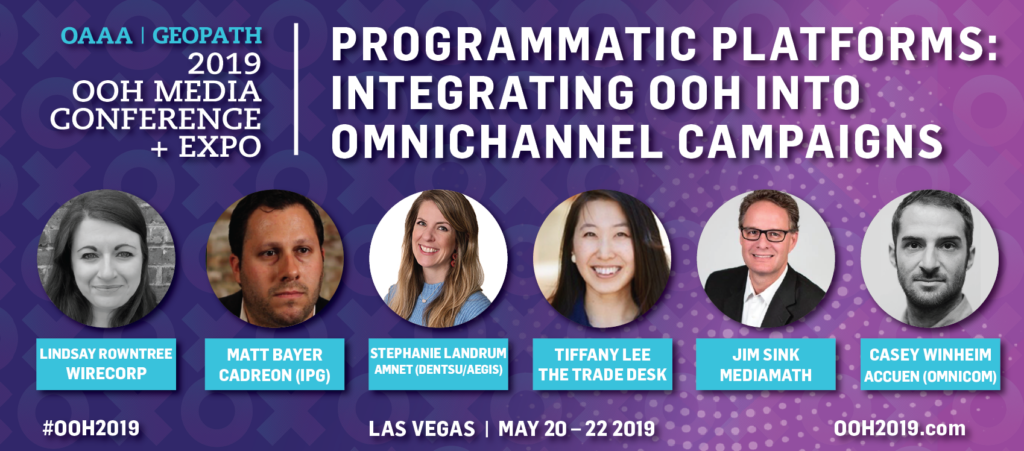 Two afternoon workshops follow the main-stage panel. OOH media companies are capturing programmatic budgets while digital buyers are quickly learning about the opportunities OOH can offer brands. The workshop, Fingertips to Keyboard: Programmatic OOH Debate will explain current trends in OOH programmatic transactions as panelists engage in a lively debate about standards and protocols defining the programmatic OOH ecosystem.
Immediately following is Programmatic OOH Success Cases led by Intersection CEO Ari Buchalter. He will moderate a panel comprised of advertisers and agency executives who will share stories about successful OOH campaigns bought programmatically.
The programmatic offerings at this year's OOH Media Conference + Expo is reason enough to attend. But there's much more:
More content relevant to a changing OOH business.
More brands on stage sharing critical insights.
More fellowship with colleagues and friends.
And it's all happening in the most exciting city in the world – Las Vegas!
Learn more at OOH2019.com.