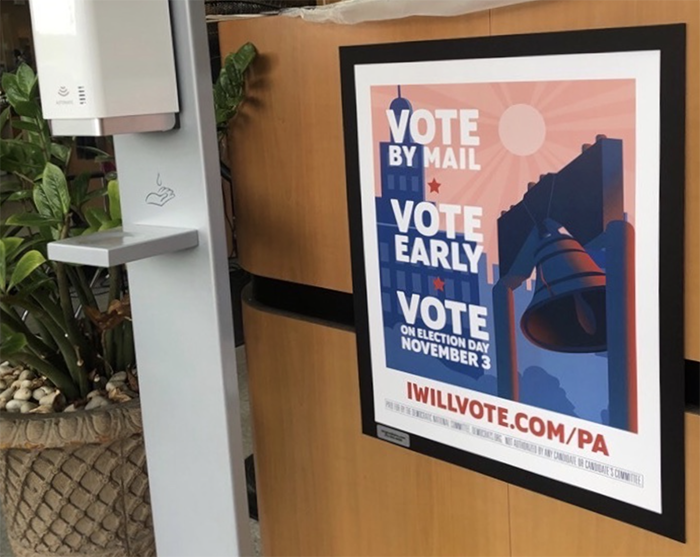 The November 3 election will affect the privacy debate, in California and beyond. As Americans approach the election, here are six things to look for:
Privacy is on the ballot in California.
Voters there are likely to approve a ballot measure (California Privacy Rights Act of 2020, CPRA), or "Proposition 24."
If approved, Proposition 24 would expand privacy rights for consumers under California's new ground-breaking law, effective January 1, 2023. It would establish a new enforcement agency (along with the California Attorney General) and also expand opt-ups for location data. Proposition 24 has been attacked by business as too restrictive and by some consumer advocates as too lenient. The American Civil Liberties Union (ACLU) says it doesn't go far enough.

California is a bellwether.
Multiple states considered pro-privacy proposals in 2020, which were stalled or postponed by the pandemic.In 2021, look for Washington State, Texas, Oregon, and other states to debate and potentially enact privacy laws.Business in general and multi-state companies in particular worry that privacy restrictions will become a patchwork.
Congress will talk but not act in the near future.
Even if privacy rules evolve into varying state-by-state standards, don't expect quick action from Congress to enact a national standard. If Joe Biden wins, his administration's first-tier issues are likely to be COVID, taxes, climate change, and possibly immigration reform.
If President Trump wins . . .
Expect his Administration to continue to leverage US businesses (tech and data) in trade negotiations.
If Joe Biden wins . . .
Expect the new Administration to dust off a consumer-rights proposal from the Obama era.
If Democrats win control of the US Senate . . .
Look for the pendulum to swing toward pro-privacy. Senator Maria Cantrell (D-WA) is likely to become chairwoman of the Commerce Committee, replacing Senator Roger Wicker (R-MS). Bottom line: The election is likely to invite further privacy protections.
Post Published October 13, 2020