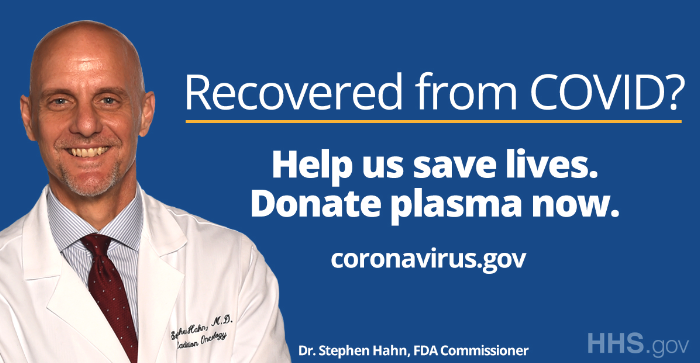 The nation's health agency has launched a multi-media appeal for plasma donations to help fight the COVID-19 virus.
The "donate plasma" call to action will appear on out of home OOH) media displays in more than a dozen top markets for four weeks, starting August 3. The campaign is sponsored by the federal Department of Health and Human Services (HHS).
The Food and Drug Administration (FDA), a unit of the federal health department, described  the rationale of the government's plea for plasma: "If you have fully recovered from COVID-19, you may be able to help patients currently fighting the infection by donating your plasma. Because you fought the infection, your plasma now contains COVID-19 antibodies. These antibodies provided one way for your immune system to fight the virus when you were sick, so your plasma may be able to be used to help others fight off the disease."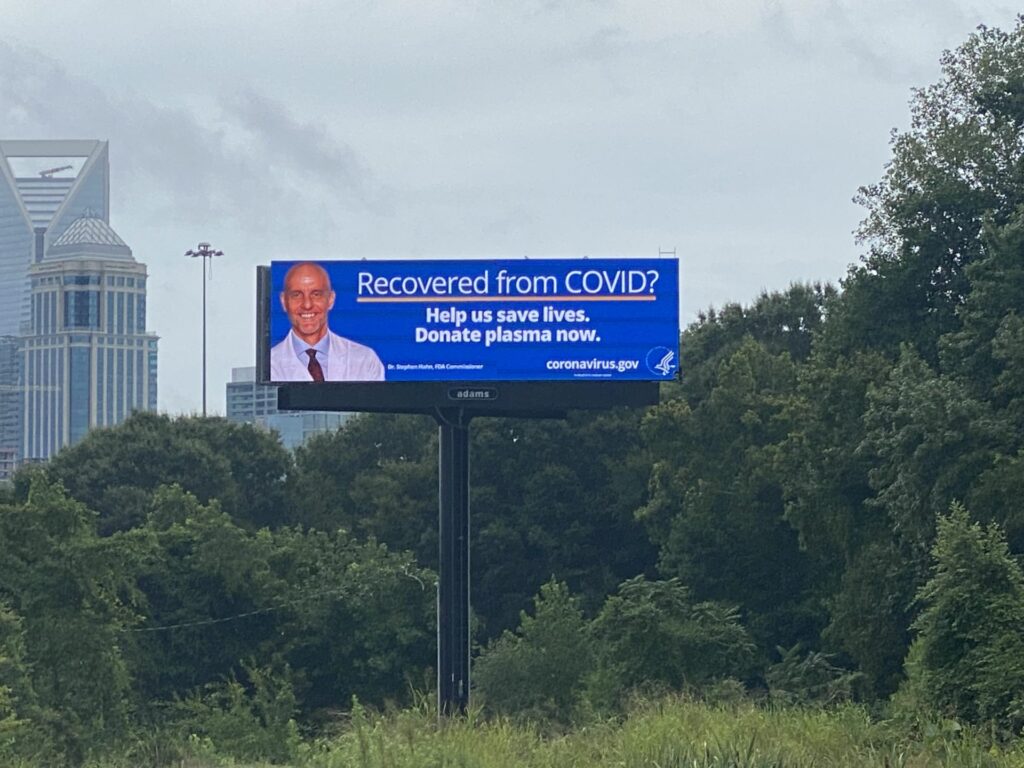 "We are honored to help deliver this important public-health message on behalf of the Department of Health and Human Services," said Anna Bager, president and CEO of the Out of Home Advertising Association of America.