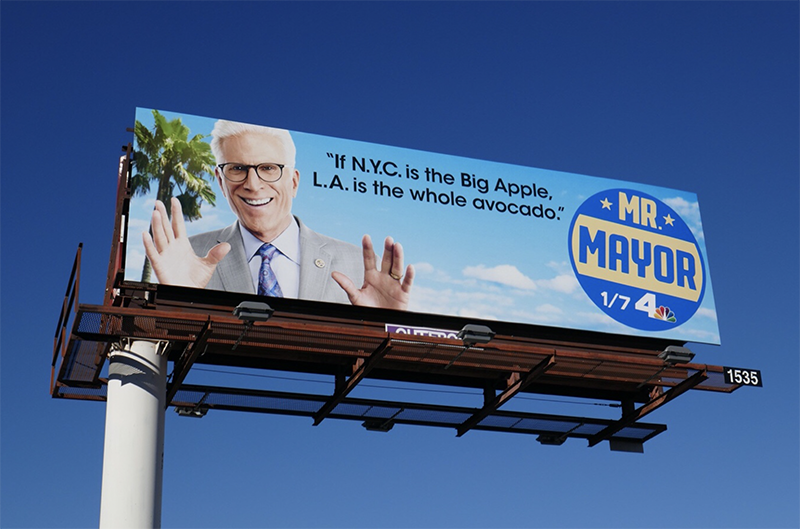 Ad Age says NBC's promotion of its show "Mr. Mayor" starring Ted Danson is a "love letter to Los Angeles."
In this case, the "love letter" is billboards and other out of home displays. The network TV show premiers on January 7.
The "Mr. Mayor" ad campaigin highlights the strong interconnection between other media and out of home media. Top buyers of out of home include Amazon, Apple, Google, HBO, AT&T, Disney, Comcast, Facebook, Netflix, Warner Bros, T-Mobile, Verizon, and Universal Pictures.
Evidence of this interconnection abounds. The New Year started with a billboard photo published on the front page of The Washington Post, accompanying a report on runoff elections in Georgia.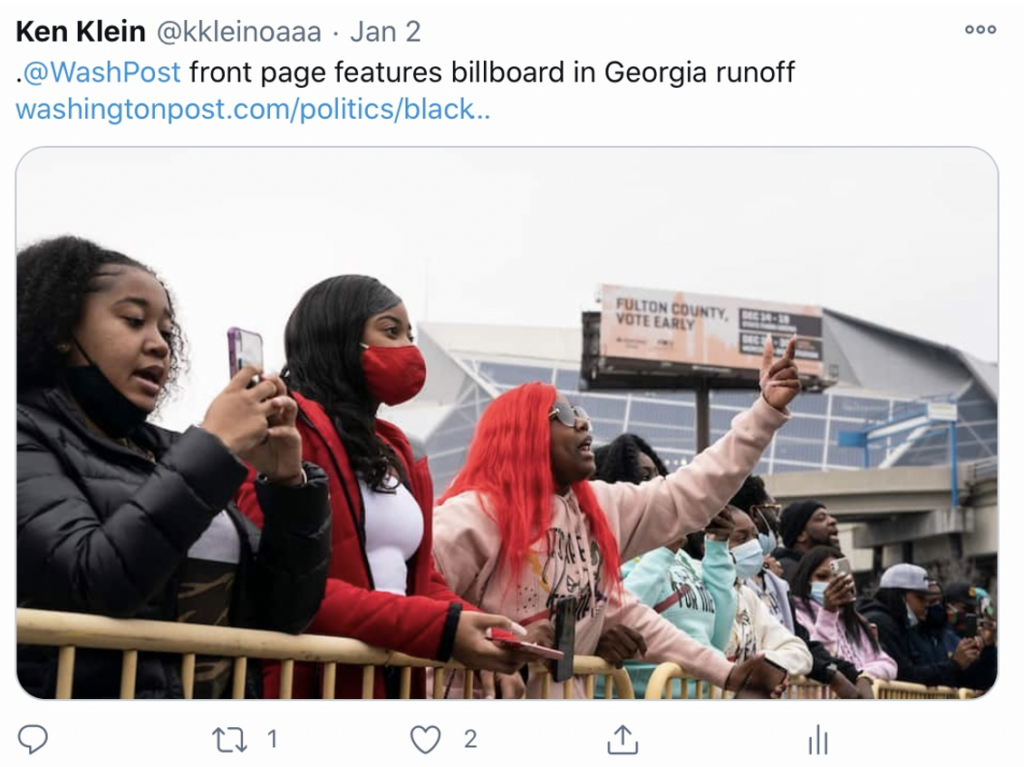 On January 4, we received a letter from the FBI about the effectiveness of out of home media in helping law enforcement.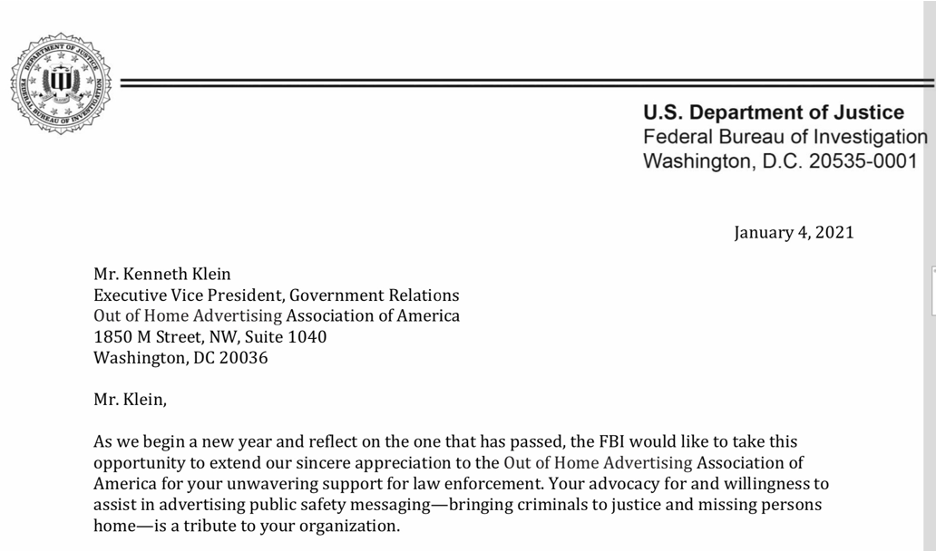 The FBI's letter concludes with this profound point about media:
"We recognize that information technology is rapidly changing, as are our means for disseminating information. As the FBI has evolved from using magazines and newspapers, to television, the Internet, and now to social media and digital billboards, we welcome your input on how we can more effectively accomplish our communication goals as well as how we might improve and expand our partnership," said Brian Hall of the FBI Office of Public Affairs.