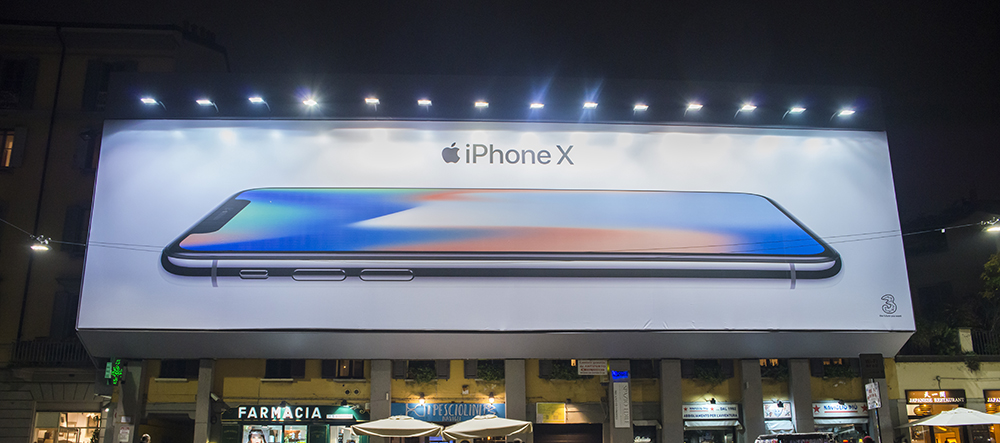 In a Fragmented Media World, Only Out of Home Can Continue to Aggregate an Audience
In a highly fragmenting media market, OOH is the only channel that continues to aggregate an audience. Advertisers reliant on mass media channels can no longer depend on television. Advertisement placements for major television events typically demand the highest advertising rates, promising an unparalleled number of viewers. However, as viewership for these events falls, as it has for the Oscars, the Grammys, major series finales and even the Super Bowl, so too does the return on investment of these advertisements. Meanwhile, US consumers now have over 100 million total streaming subscriptions (providers include Netflix, Amazon, Hulu and HBO Now), greatly reducing the viewer base for traditional ad-supported television. The impact can be huge—sources suggest paid streaming services can eliminate over 200 hours of commercial viewing a year for children. Competition from music streaming services such as Spotify and Apple Music, which boast a combined paid (ad-free) subscriber base of over 140 million users, and smart speakers, including the Amazon Echo and Google Home, have further pressured terrestrial radio. In one study (a), 39% of smart speaker owners reported using their device to replace time spent listening to AM/FM radio. OOH, on the other hand, has used technology to expand its exposure to reliable and actual traffic, unimpeded by forces devaluing other advertising channels.
In Today's Crowded Media World, Out of Home Stands Out
With new media channels, including online and mobile, competition for advertising dollars continues to increase. The internet, with its omni-device reach, data harvesting/processing and mobile capabilities has altered the media landscape, allowing advertisers to reach consumers almost everywhere, deliver personalized content and track conversion. However, while these disruptive advertising technologies have made inroads, internet-based advertising has its own challenges. Concerns about advertising surrounding inappropriate content, data privacy and the potential for corresponding government regulation may disrupt online advertising empires. In addition to these online/mobile media challenges, consumers are increasingly turning to ad-free streaming content and utilizing ad-blocking technologies. While online and mobile formats are facing these pressures, consumers are exposed to more and more messages each day (sources estimate 5,000-10,000 messages daily (b)).
It is our view that out of home media messages stand out, as evidenced by a significant portion of tech companies rerouting to OOH media for their ad campaigns: nearly a quarter the top 100 OOH ad spenders are now tech companies. Time-shifting devices and subscription-based content models are making it increasingly challenging to reach mass audiences in real-time, positioning OOH as the best media channel to reach and engage with an aggregated audience.
Technology is Moving OOH Higher in the Media Mix
Technological advances are making OOH more accountable and impactful than ever and driving OOH industry growth in an environment where consumers are increasingly on the move and likely to be exposed to OOH content. The technologies that fueled the rise of online advertising are being adapted for use in OOH. OOH now offers compelling contextual options, displaying content based on time, date and even weather. Media operators are installing interactive digital displays featuring cameras able to display dynamic content based on audience and object recognition. OOH ads have also become easier to buy and place. Automated marketplace systems (analogous to existing marketplaces for online ads) from a variety of providers now allow advertisers to purchase OOH advertising in real time. While vendors and inventories are fragmented today, we expect consolidation moving forward via partnerships or acquisitions as a scaled liquid digital marketplace will move OOH higher up in marketing mix discussions and help increase the percentage of advertising dollars allocated to OOH.
The convergence of aggregating an audience, automated marketplace systems and growth in digital assets, should continue to fuel industry expansion.
(a) Everybody's Talkin': Smart Speakers & Their Impact on Music Consumption, BPI, Entertainment Retailers Association.
(b) Times Square Everywhere, Mark Boidman.