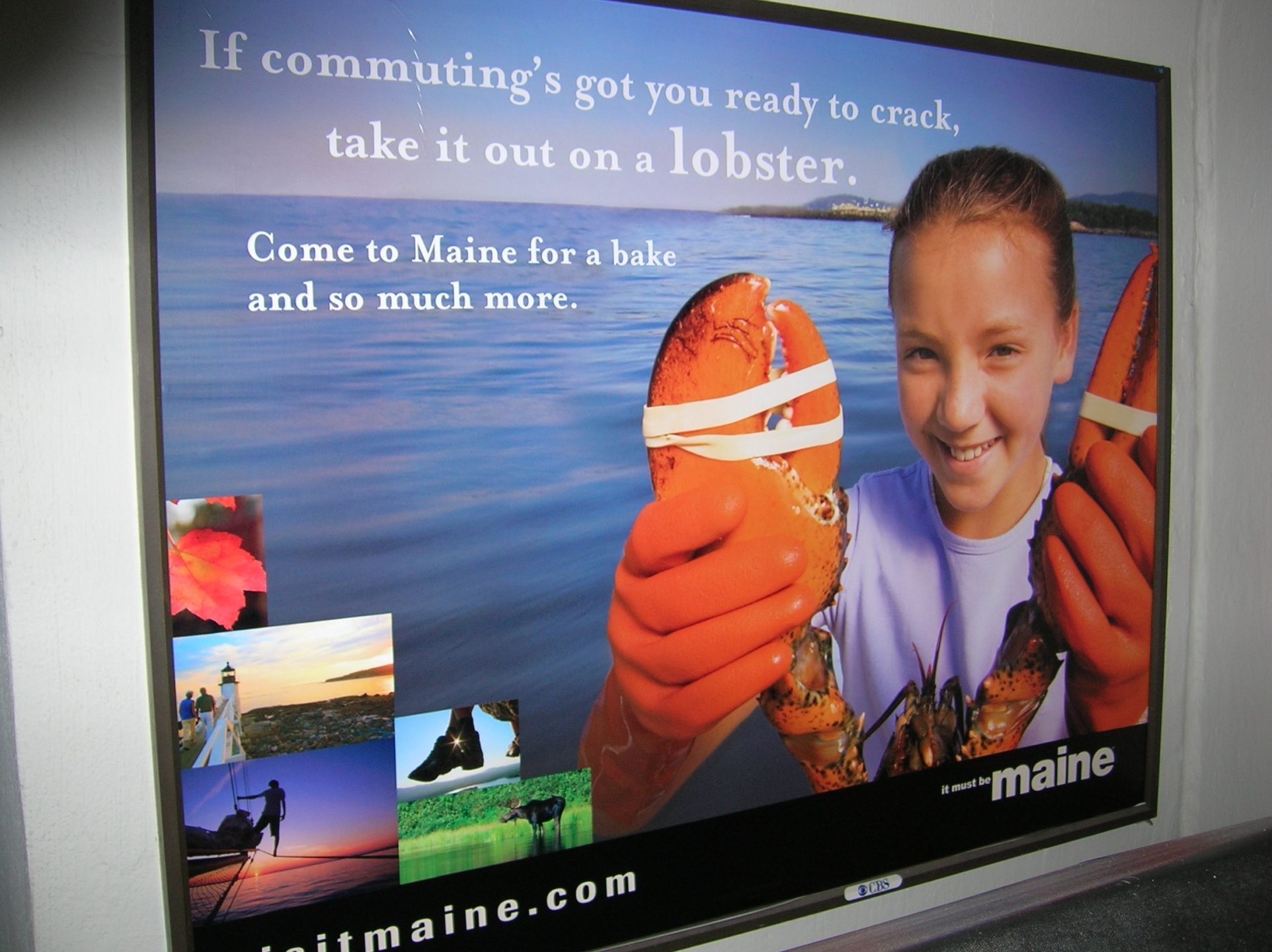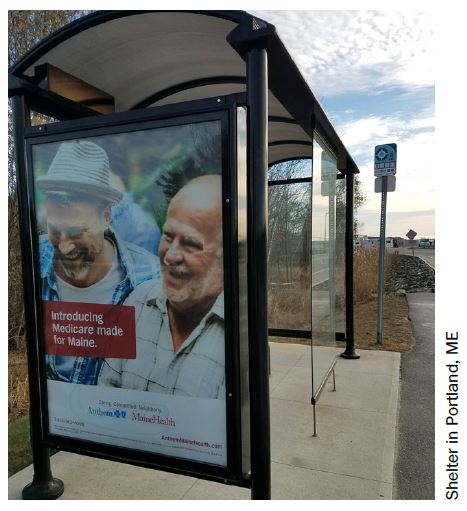 Nearly 30 years ago Maine banned roadside billboards. However, other OOH media formats are quite visible, offering advertisers the opportunity to reach mobile Maine consumers on the go.
Healthcare
Anthem Blue Cross and Blue Shield in Maine and MaineHealth are using bus shelters to spread the word about its recent joint venture to offer Medicare Advantage health insurance plans for 2020.
Lobster
Maine contributes to more than half of all lobsters caught in the US. Ads throughout Portland International Jetport encourage travelers to enjoy lobster while visiting and take some home when departing.

Quality of Life, Work
Live and Work in Maine, an initiative to increase awareness about career opportunities and quality of life in Maine, targets travelers with contextual airport ads. Ads encourage visitors from the area to return permanently.
Education
The University of Maine bought billboards throughout the Northeast to compete with larger more widely known public universities. The campaign paid off, boosting enrollment of out-of-state freshman commitments.