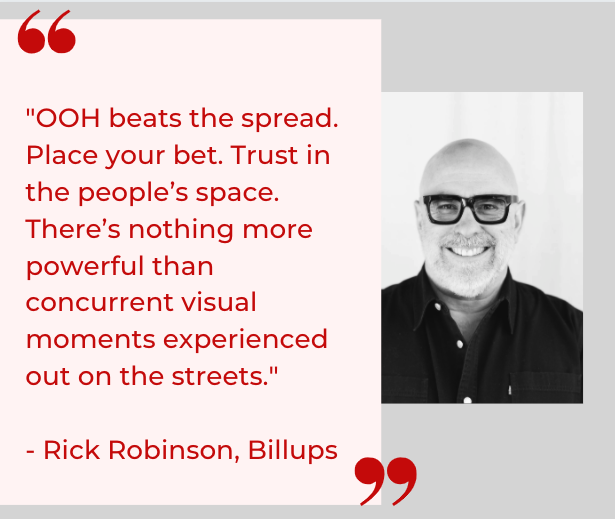 "OOH is an exclamation, not an explanation! What's old is new. OOH has delivered spectacle since the beginning of civilization. Leaning hard into 2021, the medium has embraced flexibility and accountability. This means swifter to market with smarter campaigns. The result of fusing tribal industry knowledge, creativity and technology – deploying speed and precision to ignite connections between brands and consumers. No editorial, no distractions, only the message.
OOH beats the spread. Place your bet. Trust in the people's space. There's nothing more powerful than concurrent visual moments experienced out on the streets."
Click here to read the full article by Rick Robinson.