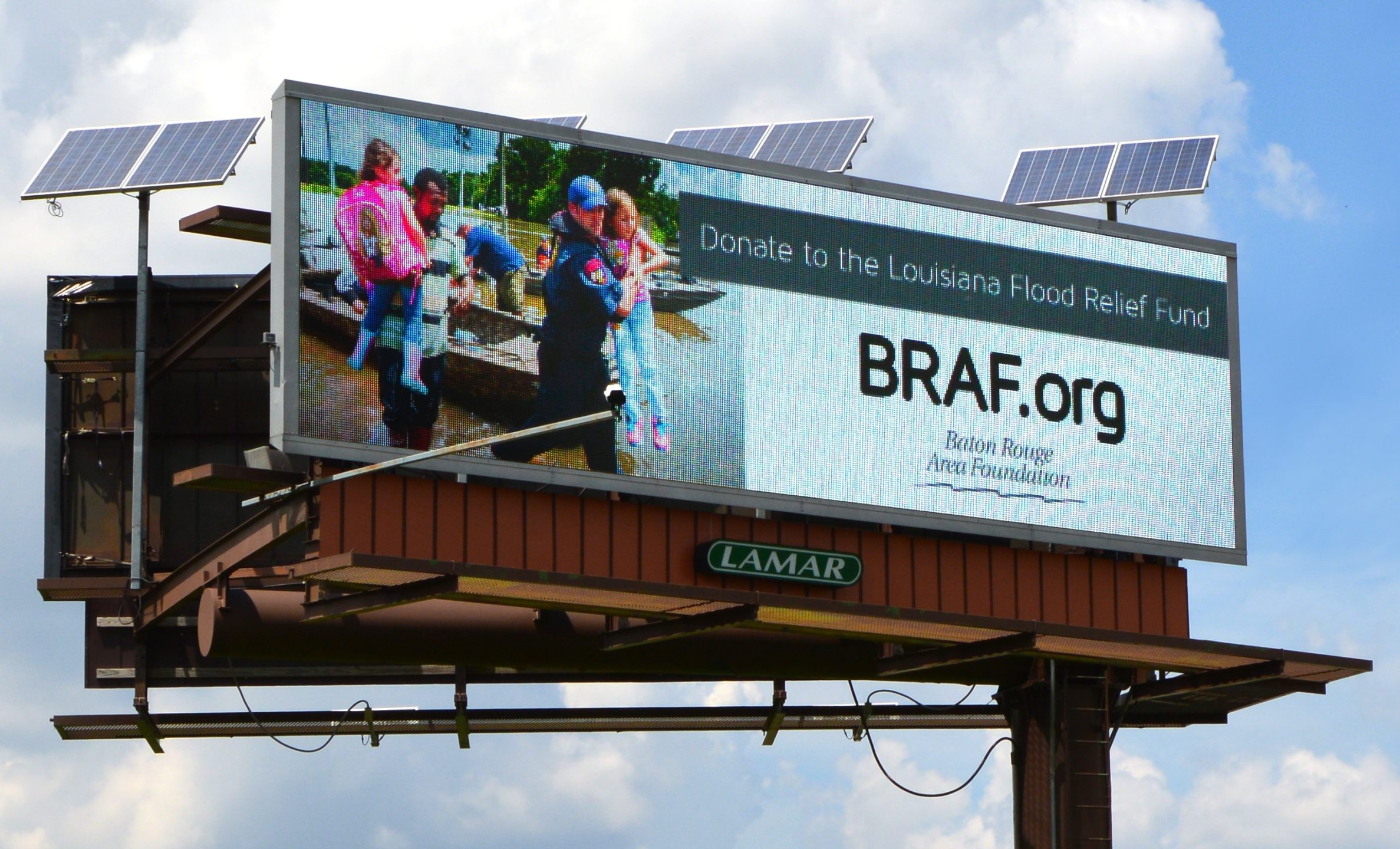 When tragedy occurs, unity follows. If ever I've seen an example of this in the OOH industry, it is now.
Following multiple days of heavy rains and storms two weeks ago, areas of Southern Louisiana began to flood. The floods devastated the area, destroying homes, displacing families, and harming lives. We now know this is the worst natural disaster to strike the United States since Hurricane Sandy four years ago.
At least 60 employees at Lamar Advertising Company, based in Baton Rouge, lost their homes. Many more suffered loss and anguish.
"Unbelievable damage," said Congressman John Mica (R-FL) after touring Baton Rouge. "Thousands are displaced, FEMA is in chaos."
Reps. Mica and Garret Graves (R-LA) held a listening session in Baton Rouge.  They heard from Lamar employee Josh Soong who works on transit and airport advertising.
"Young Josh's home was wrecked. No flood insurance. He and his wife are strapped; very heartbreaking," Mica said from Baton Rouge.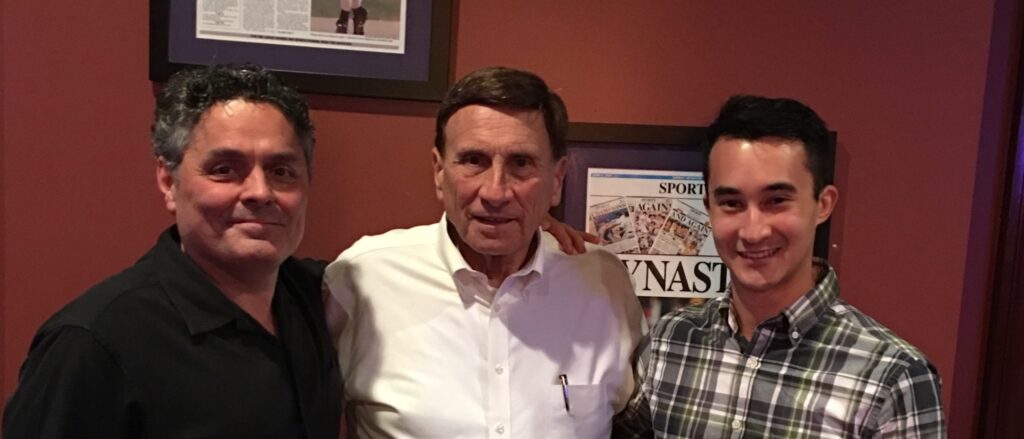 Immediately following the destruction, the OOH industry sprang into action.
Creative was posted to digital billboards in the areas affected soliciting donations to the Baton Rouge Area Foundation (BRAF). This community organization, recommended by Lamar Advertising Company CEO Sean Reilly, is collecting donations to support relief efforts related to the flooding. All support will go those most in need in the areas affected.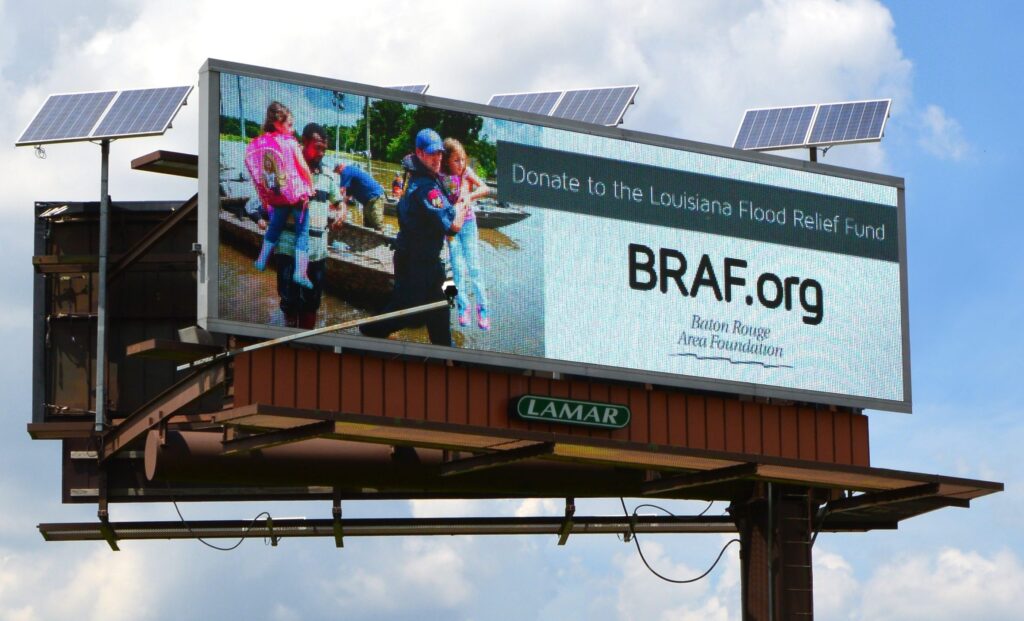 Soon, the creative was featured on digital OOH assets across the country as OOH companies reached out to OAAA inquiring about how to help. The Red Cross also set up a specific fund to support victims of the flooding, and OOH companies requested to carry this messaging, as well.
OUTFRONT Advertising, which operates an office in New Orleans, organized two truckloads of supplies/necessities and personally delivered it 80 miles northwest to Lamar headquarters in Baton Rouge. Provisions such as water, paper towels, diapers, and canned goods filled Lamar loading docks.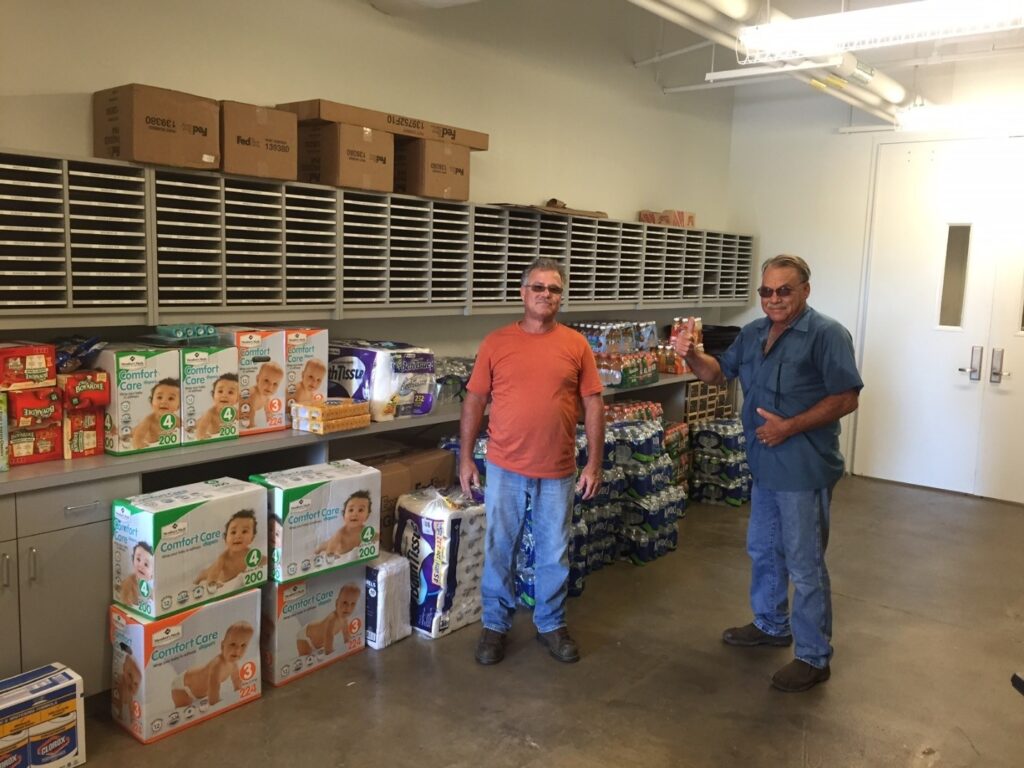 In an email to OUTFRONT leadership, Tommy Teepell, Lamar Chief Marketing Officer, said, "OUTFRONT, you guys are amazing. Thank you for planting the seed that just bloomed here in Baton Rouge. We really are humbled by your generosity."
OOH principals contacted me to offer further assistance. In response, OAAA launched the OOH Advertising for Flood Relief campaign, all proceeds of which go to BRAF. The Fletcher Family Foundation, started by my husband Ron, made a donation of $10,000, and OAAA and the Foundation for Outdoor Advertising Research and Education (FOARE) donated $5,000 each.
We quickly notified the industry about this relief fund, and support began to rush in. Agencies, media companies, and individuals are lending support for colleagues in need. In only five days, the industry had raised more than $40,000, nearly half of its $100,000 goal.
Please, continue to help us reach our goal. You can donate here.
And, if you have the space available, consider supporting relief efforts with digital OOH PSAs.
If you've posted creative, made a donation, or helped to support the flood relief efforts in other ways, we'd love to know. It's efforts like these that unify this industry and help give it strength to grow.
Feel free to share your stories with me at [email protected] or call OAAA at (202) 833-5566.