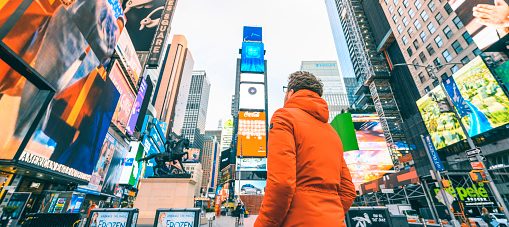 In their latest review of major media CPMs, Solomon Partners, a leading financial advisory firm, found that out of home ad buys provide significantly more value in terms of reach versus television, radio, and print, as well as most online advertising.
The report, Solomon Partners' 2022 U.S. Major Media CPM Comparison, which provides estimates of CPM based on SEC filings, news, research and other industry sources as of January 2022, revealed OOH's prominence across printed and digital OOH formats, whether executed as bulletins, posters, transit shelters or digital place-based media.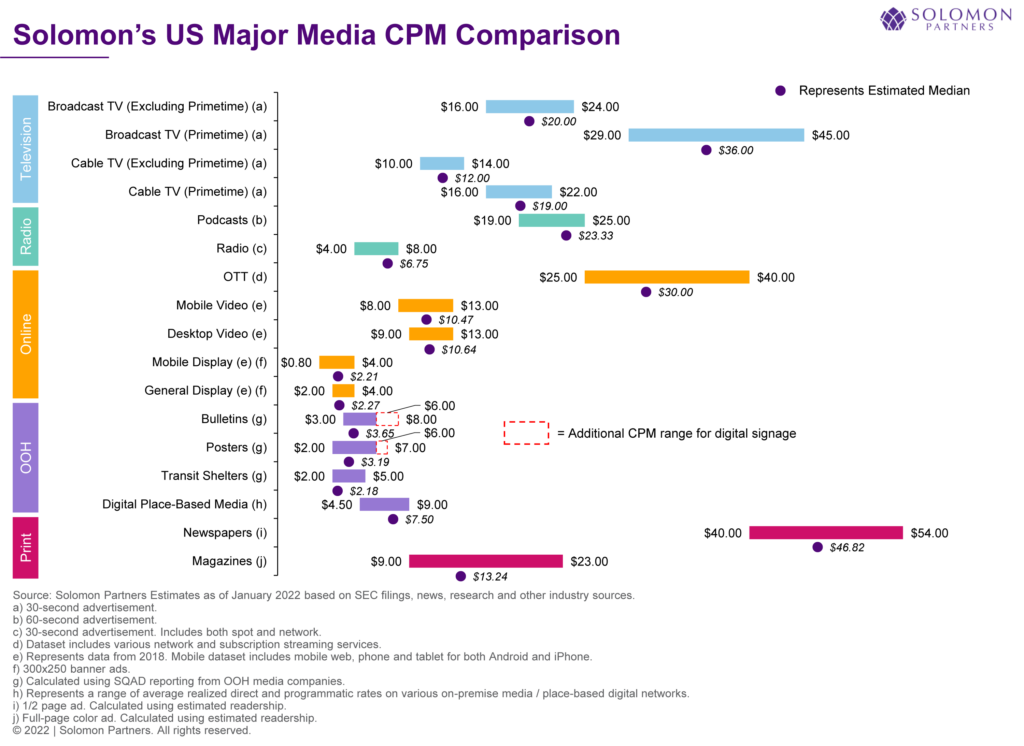 In addition to the benchmarking study, past Solomon Partners' analysis of the five primary advertising channels showed that OOH generated the greatest ad recall of all major media.
Solomon Partners' latest media Benchmark Report cites critical factors they believe will lead to increased marketer spend in the OOH channel:

The continuing growth of ad blocking and online ad fraud as key factors in the potential for out of home to be a strong contender for ad dollars versus online. 

OOH's increased reporting and attribution accountability
Further highlighting the importance of OOH in the media mix, Solomon Partners' analysis shows that successful brands allocate 13 percent of their media budgets to out of home advertising, in sharp comparison to just 6 percent average share of total global ad spend.
US consumers continue to emerge from pandemic restrictions and venture out, they are noticing OOH ads more than ever, and, with the unfragmented audience the channel delivers, OOH's important role in the media mix is clear.
You can download the Solomon Partners 2022 U.S. Major Media CPM Comparison chart here.