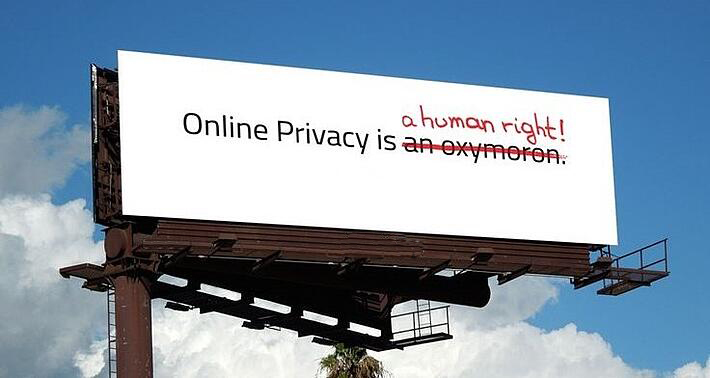 Eyeballs can't opt-out. They can turn away, they can be covered, and we all must blink! But eyeballs are not able to effectuate a consumer choice to opt-out of advertising. Therein lies one of the many benefits of the out-of-home advertising industry. Despite consumer preferences regarding advertising, out-of-home advertising inventory cannot be clicked away or blocked with third party software tools. This benefit will become more pronounced as new privacy laws come into effect in 2023 and beyond.
At the federal level, Congress has focused increasing attention this year on issues of data privacy and technology anti-trust measures. In fact, the U.S. Senate could vote this month to advance two anti-trust bills aimed at opening access for smaller providers amidst the big tech platforms, and the U.S. House of Representatives could also vote this month to create new, first-of their-kind, federal data privacy standards. This comes against the backdrop of numerous states that have moved aggressively to pass and implement their own state laws. Should either chamber move forward, and should these bills become law, it would represent unprecedented policy direction by Congress.
Meanwhile, new privacy laws will take effect next year in California, Colorado, Connecticut, Utah, and Virginia, demonstrating that online platforms and the advertising industry are directly in the crosshairs of lawmakers. These new state privacy laws, in one fashion or another, provide consumers with a new right to opt-out of targeted advertising that uses their personal information. And some may go further and require the honoring of do not track signals sent automatically by web browsers. This development is roiling the online advertising industry. Targeted advertising under these laws generally means displaying an advertisement to a consumer where the advertisement is selected based on personal information obtained from the consumer's activities over time and across nonaffiliated websites or online applications to predict the consumer's preferences or interests.
While the out-of-home advertising industry certainly seeks to tailor its advertising with the right message, at the right time, to the right consumer, this is typically accomplished without the use of a consumer's personal information or collecting new personal information at the time the ad is displayed in OOH. Therefore, out-of-home advertising will not be drawn into the new compliance obligations. While online providers struggle to come up with systems and processes to comply these new legally required opt-outs without losing their entire audience, the out-of-home advertising industry can continue, mostly unabated, to engage in common practices in the industry.
This is not to say that new privacy laws do not have an impact on the out-of-home advertising industry. To the contrary, the industry must pay close attention to these developments and test current and future practices against such new obligations. By way of example, out-of-home campaigns are often integrated with websites, apps, QR codes and other online services. Further, some inventory sources use beacons to collect precise geo-location from mobile devices. Those online services may need to come into compliance with these new privacy laws. Data is regularly used in the industry for purposes such as cross-device tracking and integrating out-of-home advertising campaigns with online advertising claims. Therefore, the industry will need to examine all personal information collection and use practices, since adjustments and new disclosures are almost certainly necessary.
That said, the undeniable fact is that out-of-home advertising is a safe medium for brands and agencies and will become more of a safe zone as these new privacy laws – either state or federal – come into effect.
Post Published July 26, 2022