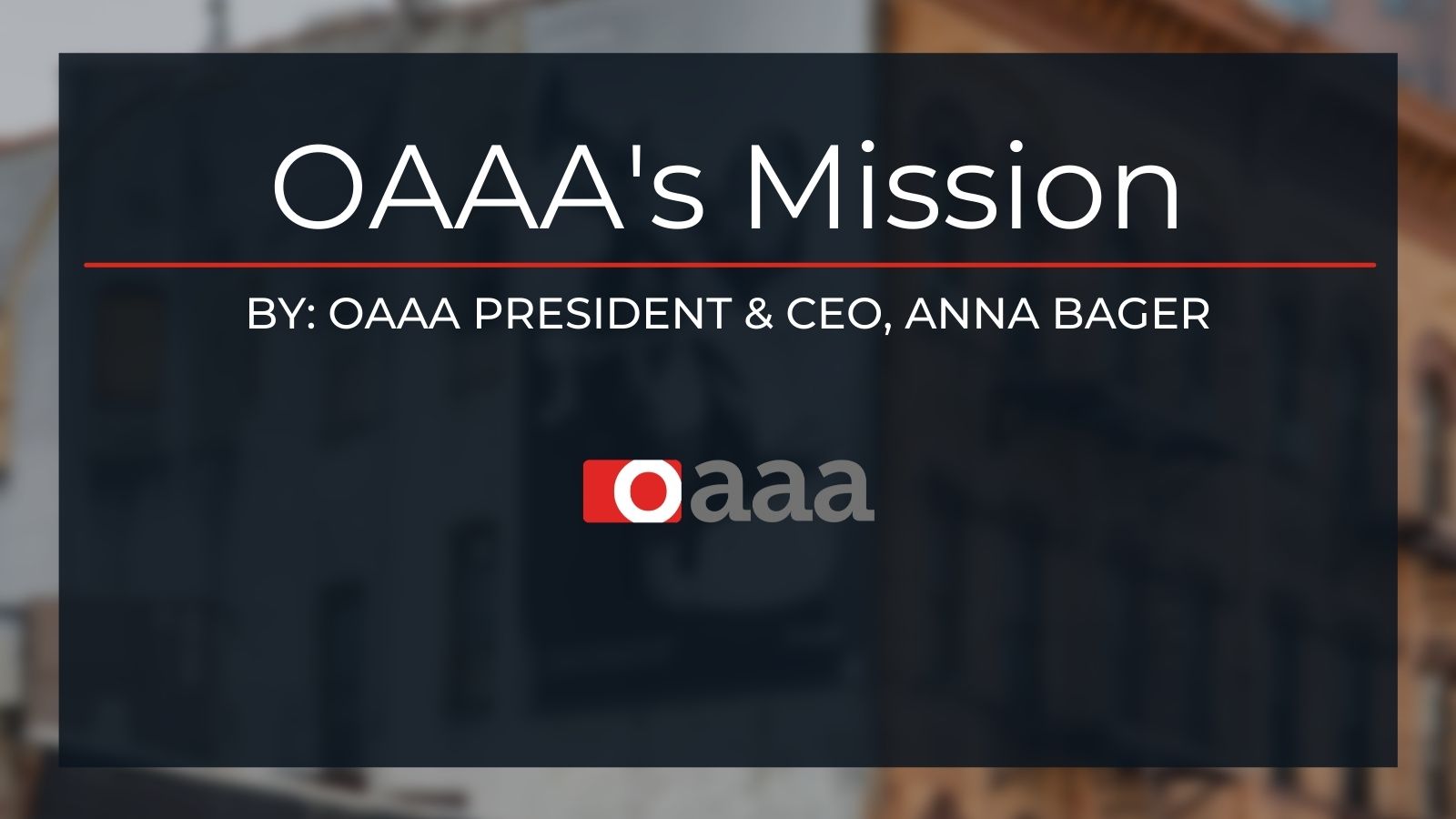 As the OOH industry's leading trade organization, our mission is to protect, advocate, and accelerate the growth of the entire OOH industry on behalf of our members. We do this by advocating for the OOH industry and enhancing its value in the legislative, regulatory and marketing arenas. We are focused on raising awareness and elevating the OOH medium to advertisers, agencies, partners, communities, and consumers. We work hard to reduce friction and put OOH on equal footing with other media, by making OOH advertising easier to plan, buy and sell. We champion the industry initiatives important to our members by uniting disparate voices and buying solutions.
Today, the OOH advertising industry sits squarely at the transformative intersection of all media messages and consumer journeys. Establishing a common currency for impressions to ensure OOH is a critical part of the multi-channel marketing mix is a priority for our members. To move the needle forward, we convene committees that work together on several issues including: the design of addressable advertising tools like data-driven technologies, audience measurement, creativity, privacy and ROI attribution.
On the heels of our OAAA/Geopath Annual Media Conference, it is important that I address the speculation around the release of OAAA's proposed Impression Measurement Guidelines and the subsequent change in Geopath's leadership. It has been stated that we did not notify or provide Geopath with the opportunity to collaborate or engage with us in the development of these guidelines. That is not the case.
In addition, the expectation of OAAA and its membership is that these published Guidelines are seen as valid input into the ongoing collaborative efforts across our industry to drive further and faster innovation in how our medium is measured. They also follow a multi-year process of OAAA providing similar input and guidance to Geopath, a process that took on a significantly greater urgency given the impact of the COVID pandemic.
OAAA's longstanding goal is to evolve the OOH media ecosystem collaboratively, alongside industry groups such as Geopath, ANA, 4A's, IAB, WOO, DPAA, MRC and other related groups. We, as an organization, believe in full transparency, and I can assure you that we notify and extend the courtesy of review to the appropriate groups when we propose changes to industry standards and guidelines across the spectrum of formats.
OAAA encompasses the whole of the out of home industry, and our members represent a breadth of media companies spanning print, digital, and video as well as technology, suppliers, and buyers. As we acknowledged at our conference this year, we are at a pivotal moment in time, and our sole focus as we emerge from the pandemic is the growth and well-being of the industry.
OAAA will continue to work together with members, trade groups, and governments to inform, educate and redefine the power of the OOH medium for today's multi-channel, data-driven world.
In the words of our members:
"The advancement of the OOH industry is at the forefront of everything OAAA does. The organization's work to create more reliable and comprehensive measurement guidelines across every OOH format is paramount for the industry's future success. The industry has long needed a unified voice, and the OAAA is that voice." Sean Reilly, CEO, Lamar Advertising & Chairman of the OAAA Board of Directors
"The OAAA has truly risen to the challenges of the past 15 months, demonstrating exceptional leadership, innovation, and responsiveness in supporting its members. Driving progress through adversity, the OAAA has helped members rally together to tackle timely issues and address the evolving opportunities of our medium. We especially applaud the important work around standards that will be instrumental to OOH capturing a greater share of the media mix, including Impression Measurement Guidelines, DOOH Exposure Standards, Video Buyer's Guide, and OpenDirect 1.5.1. Coming out of COVID, we feel the OAAA has positioned the channel to be more measurable, transparent, and forward-looking than ever." Ari Buchalter, CEO, Intersection
"We fully support OAAA's effort to set forth measurement guidelines that will help unite traditional, transit, and place-based OOH metrics to demonstrate the combined reach and power of the entire OOH ecosystem and promote their inclusion in omnichannel measurement platforms that agencies and advertisers rely on to discern media allocation." Jean-Luc Decaux, President & Co-CEO, JCDecaux North America
"Adams Outdoor fundamentally supports OAAA's work in uniting its members to provide guidance to measurement organizations on the requisites that agencies and advertisers require to comparably evaluate OOH to other channels. Having transparent metrics that are consistent to other channels is imperative in order for OOH to grow its share in the marketing mix and multi-touch attribution models." Kevin Gleason, President & CEO, Adams Outdoor Advertising
"As a long-standing member of the OAAA, we are ardent supporters of the continued work that accelerates our industry and most importantly growth for the entire OOH ecosystem. Thanks to OAAA's leadership, its members are aligning on and driving standards, guidelines, and best practices––all designed to unleash value, promote transparency and position the entire channel for success. We are stronger as a medium for it!" Jeremy Male, CEO, OUTFRONT Media
"We wholeheartedly support the OAAA in its efforts to unify the entire out of home industry. OAAA's ability to navigate the industry through the pandemic is unparalleled, providing us with research, education, and guidance to simplify the evolving OOH landscape every step of the way." Richard Peterson, President, Porter Advertising
"We applaud the OAAA's measurement guidelines to enable us to respond to our clients (both agencies and advertisers) requirements of predictive and delivered audience metrics. Post-Covid, estimating audience impressions will no longer suffice." Bill Reagan, CEO and Chairman, Reagan Companies
"OAAA's demonstrable leadership in uniting its members to address advertisers' frustration with OOH measurement will enable us to emerge out of the pandemic armed with guidelines to not only provide reconciled audience data but also to put our metrics on equal footing with other channels to ensure we maintain value while being more transparent." Steve Richards, Partner, Mile High Outdoor/Pacific Outdoor
"OAAA is an essential partner to us in the journey to make OOH a fully credible player in the digital media ecosystem. We rely on their expertise and strong relationships with other media associations to help shape the future of all aspects of the business. Their sense of urgency in this effort is admirable and deeply appreciated." Scott Wells, CEO, Clear Channel Outdoor Americas
__
Anna Bager
President & CEO
OAAA