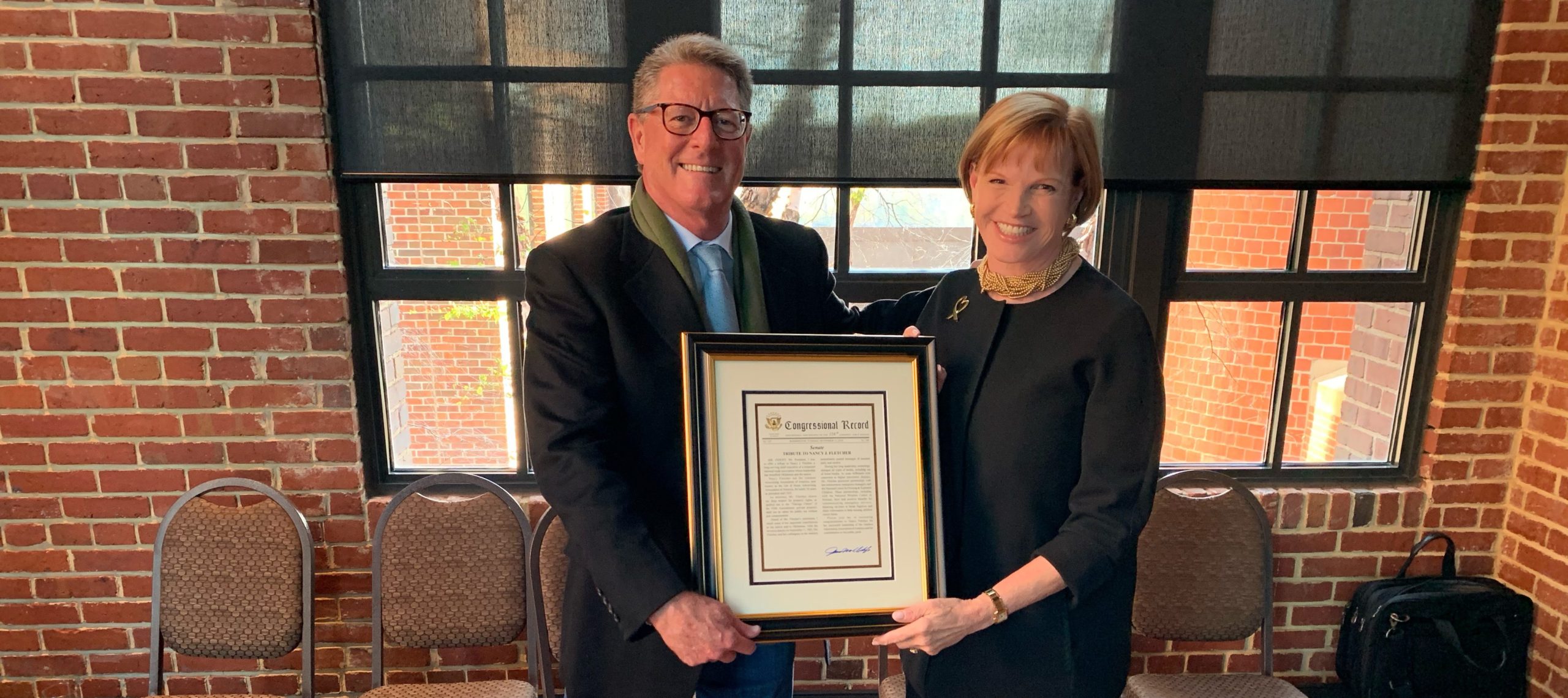 The Zukin family (Meadow/Stott Outdoor Advertising) announced an endowed college scholarship to honor Joseph Zukin (1926-2018). Mike Zukin made the announcement during the Foundation for Outdoor Advertising Research & Education (FOARE) Board of Directors meeting November 13 in Washington, DC.
The Zukin scholarship will be awarded by FOARE. The endowment is $150,000, the annual scholarship will be $5,000.
"Dad was a gracious man," said son Chris Zukin of The Dalles, OR. "He loved his family. He loved the outdoor advertising family as well."
"He was truly a great role model for his children, grandchildren, friends, employees, and clients," leading by example and showing respect to others, said son Mike Zukin of Los Gatos, CA.
Joseph Zukin was inducted into the OAAA Hall of Fame in 2013.
The November 13 OAAA Board of Directors meeting was the final meeting for Nancy Fletcher, OAAA president and CEO for nearly three decades. The new OAAA leader, Anna Bager, started in September, when Fletcher became president and CEO emeritus.
Fletcher was honored by a tribute published in the Congressional Record of November 12, praising her:
Long leadership of OAAA
Effective support of property rights
Contributions to the nation and to communities served by OOH media
Creation of partnerships to help public safety
OAAA Board Chairman Sean Reilly of Lamar Advertising Company closed the Board meeting by reading the conclusion of the tribute published in the Congressional Record:
"Please join me in extending congratulations to Nancy Fletcher for her successful leadership of OAAA and her contributions to the public good."
The tribute to Fletcher was submitted by Senator Jim Inhofe (R-OK), a senior member of the Senate and a former two-time chairman of the Environment & Public Works Committee.