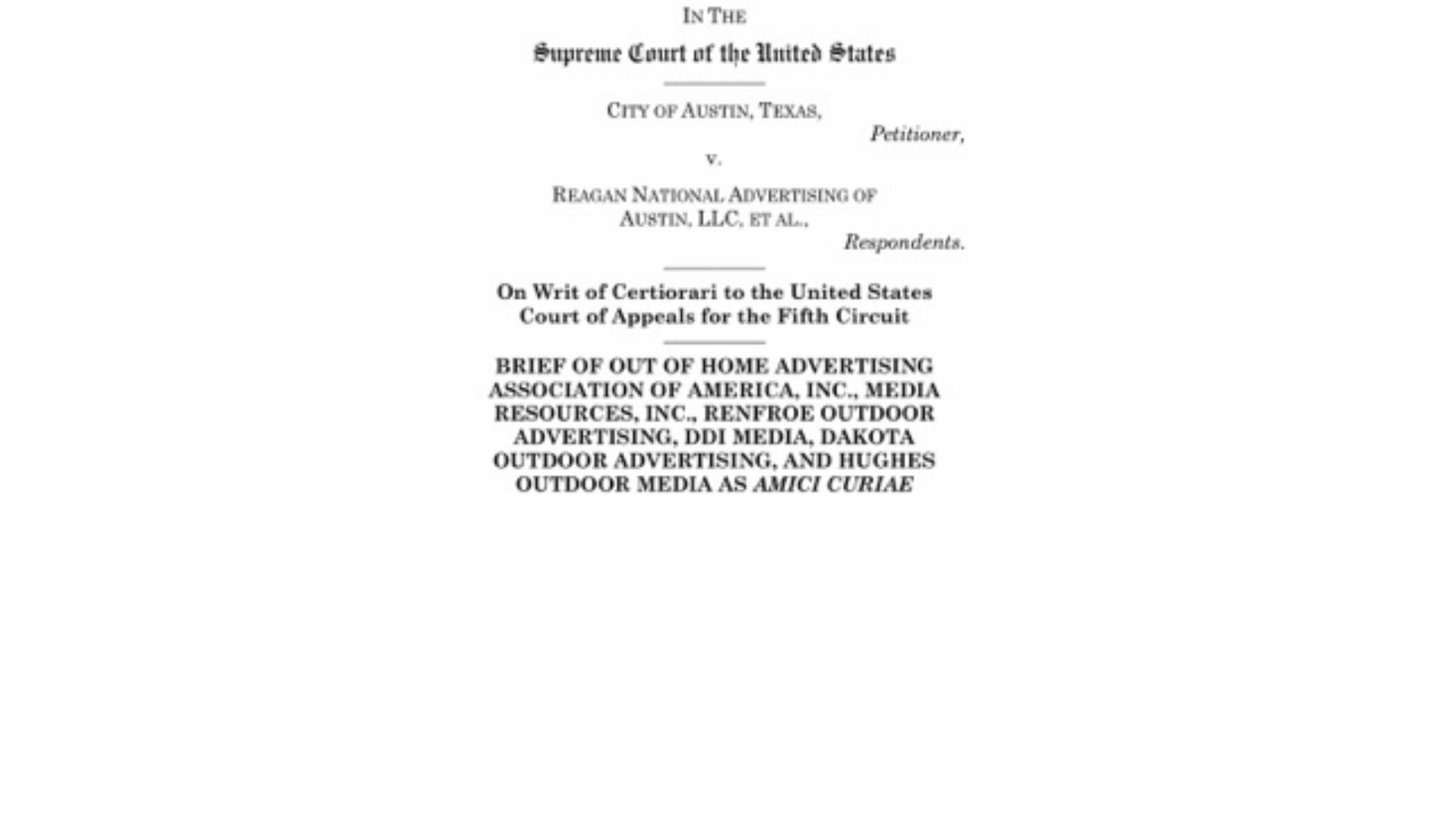 OAAA Supports Digital Billboards
As the US Supreme Court prepares to consider a billboard case, OAAA filed an amicus brief to explain that digital billboards are highly regulated and do not distract drivers.
Background
Reagan National Advertising and Lamar Advertising sought digital billboard permits in Austin; they sued the City when permits were denied. In court, Reagan and Lamar pointed to the City's different treatment of off-premise billboards and on-premise business signs.
A federal trial court ruled in favor of the City, the Fifth Circuit Court of Appeals ruled against the City, which took the case to the Supreme Court. On November 10, 2021, the Supreme Court is scheduled to hear oral arguments in City of Austin v. Reagan National Advertising et al.
Traffic Safety
The Austin billboard case has attracted national attention with nearly 20 third-party briefs expressing a range of viewpoints (click here for the case docket). Several briefs filed by billboard critics contend that digital billboards are unsafe.
"In actuality, digital billboards are extensively regulated by federal, state, and local governments and by the outdoor advertising industry itself to ensure their safe operation," said a brief filed in the Supreme Court on September 29 by OAAA.
The industry's brief — focused on traffic safety — was co-signed by Media Resources, Dakota Outdoor Advertising, DDI Media, Hughes Outdoor Media, and Renfroe Outdoor Advertising.
The industry's brief includes these points:
Research sponsored by the Federal Highway Administration "found that digital billboards do not distract drivers."
Illumination is carefully controlled.
Video and moving images are prohibited.
Accidents and fatalities are caused by factors other than digital billboards.
Government agencies communicate safety messages via digital billboards.