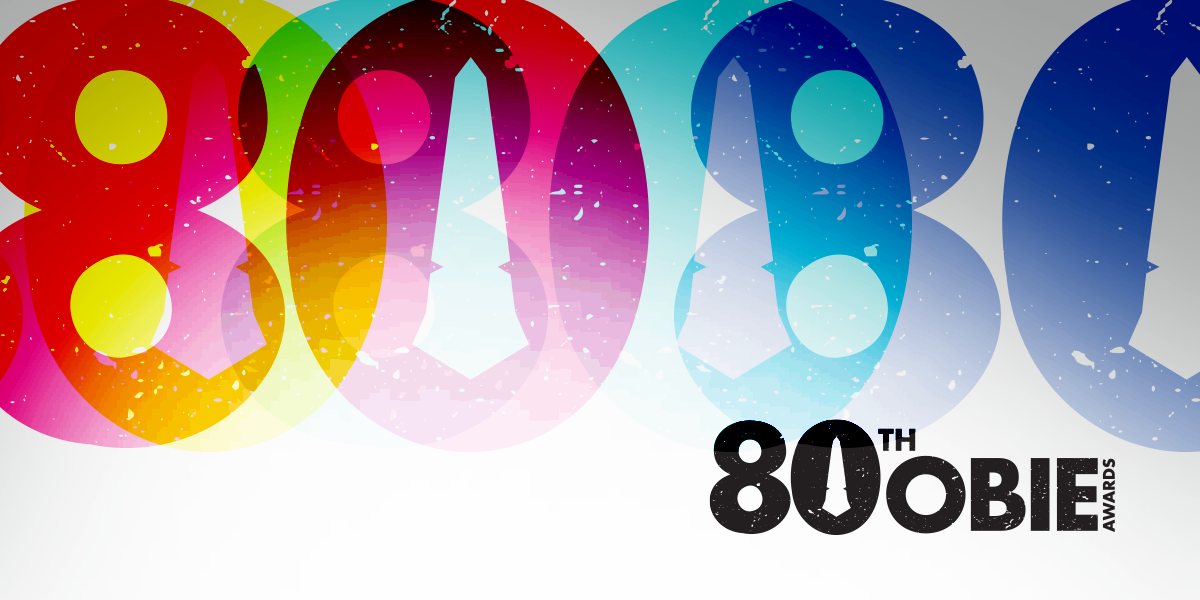 The 2022 OBIE's are in full swing!  As another sign of optimism for our industry, a strong reinvestment in creativity this past year brought forward a large and diverse group of entries. The entire physical and digital OOH toolkit was put to work in unique combinations as brands were inspired to deliver OBIE-level creative excellence.  Our esteemed jury engaged in a thoughtful and vigorous judging session on February 11th, and their commitment to upholding the OBIE standards during our 80th anniversary was clear from the opening round.
Below are the finalists – 127 individual brands culled down from 725 total entries. Bronze, Silver, Gold & Platinum will be revealed in-person and via live stream on Tuesday, May 17, where The OBIEs serve as the gala event for the GO2022 GEOPATH/OAAA conference in Marco Island, FL.
To reserve your seat at the live show, head over to: https://www.go2022ooh.com/
Shortlist by Advertiser, Brand 
ABC Entertainment, Pooch Perfect
ABV and Nifty Gateway
Adams Outdoor Advertising, EYES Industry Campaign
Adams Outdoor Advertising, PSA: Spencer Silver Tribute
Afterpay
Alpha Foods, Chik'n Nuggets and Burgers
Amazon Prime, Wheel of Time
Anheuser-Busch, Michelob ULTRA
Arts Emergency
Audible, Sandman Act II
B and C Plumbing + Heating
Balenciaga x Fortnite
Barclays AAdvantage Aviator Mastercard
BECU
BET
Big Rig Truck Driving School
Blenders Eyewear
Blue Origin Blue Origin: First Human Flight
Bottega Veneta
Carmax
Chase, Chase Sapphire
City of Chicago
Coalition for the Homeless of Central Florida
Colorado Springs Utilities
Columbia Care, Cannabist
Crazy Water
Danone, Silk
Dave'sHot Chicken
DoorDash: Eat Your NeighborhoodDoorDash: Eat Your Neighborhood
Doritos
Extra Credit Projects, 9/11 Tribute
Extra Credit Projects, Colin Powell Tribute
Fanta, Coca-Cola
FASTSIGNS
Find Your Anchor, Born This Way Foundation, and the Ali Forney Center
Flint United
Flower Foods, Dave's Killer Bread
Freedom for Cuba
French, Best Friends Pet Passings and Cremations
Frito-Lays, Cheetos (OMD, OMG, Goodby Silverstein & Partners, Colossal Studios)
Geffen Records, Olivia Rodrigo
Gerald R. Ford International Airport, Fly Safe
Gerald R. Ford International Airport, Non-Stop
Google, Shop with Google
Great Lakes Neurosurgical Associates
Guiding Light
HBO Max, Gossip Girl
Heineken/ Molson Coors Heineken
Hormel, Black Label Bacon
HSBC US
Hunt A Killer
Hyundai CSR
Illinois Eye Center, Eye Care at Illinois Eye Center
Interac Corp.
JobsOhio
Jollibee USA
Kate Spade New York
KFC
Kia America, EV6
Kraft Heinz, Oscar Mayer
LACOSTE
Lamar Advertising, Drew Brees Tribute
Lamar Advertising, La Sorda Tribute
Lee's
Mary Free Bed Rehabilitation Hospital, Longer Days, Shorter Stays
Mary Free Bed Rehabilitation Hospital, Outpatient
Meta, Oculus
MGM Studios, The Addams Family 2
Mixwell
Montefiore-Einstein
Netflix, Army of the Dead
Netflix, Jupiter's Legacy
Netflix, The Witcher
Nissan Pathfinder
OMEGA MART / MEOW WOLFOMEGA MART
OUTFRONT Media, PSA: I AM ASIAN AMERICAN
OUTFRONT Media, PSA: 9/11 Tribute
OUTFRONT Media, PSA: Making Black History
OUTFRONT, Artsy
Palantir Technologies
Panera Bread
Paramount+, Why Women Kill Season 2
PENN SHEET METAL
Pestech Pest Solutions
PinkCherry
Pocono Axe Works
PUMA MB.01
PUMA x Dua Lipa
Pure Leaf
Republic Records, Drake
Rocnation, Meek Mill
Rocnation, Monogram "The Good Life"
Rocnation, Monogram "Headlines"
Sama Tea
Seat España, Cupra
Self Financial, Inc.
SHOWTIME, Dexter: New Blood
Shutters.com
Sony Pictures, Ghostbusters: Afterlife
StarMed Healthcare
Subway
Sweetwater Donut Mill
Tampa Bay Lightning, Here Comes the Reign
Tampa Bay Lightning, Made This Reign
The Clorox Company
The KraftHeinz Company, MiO
The Polyclinic
The Stage on Broadway + Legends Corner
Thinx
TikTok
Traeger Grills
TripActions
Tyrol Basin
Uber
Universal Music Enterprises, George Harrison
Urban Nirvana
Varo Bank
Veritiv Corp
Verizon
Volvo Cars
Warner Brothers, Space Jam
Washington Health System
Wellness Mode
William Grant & Son Hendricks Gin
Wonder of Women International, WOW Gallery
YMCA of Greater Grand Rapids