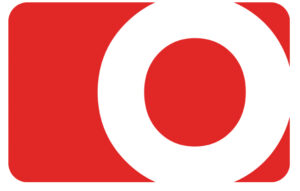 In the last month, OAAA has refreshed its brand, unveiling a new logo the association believes articulates its core values. OAAA's new brand identity was developed as a visual standard of OAAA's advocacy and thought leadership for the OOH advertising industry.
The new mark is reminiscent of older iterations of the OAAA logo with bold letters and red graphics. The new mark uses the letter "O" in striking contrast within a red rectangle, setting apart the industry's first initial against the common rectangle shape of so many OOH panels and screens.
Today OAAA has launched its updated website. When you visit oaaa.org, you will not only find a contemporary layout, but also one that is more user friendly and provides visitors with the top subject matters for which they search. Users will easily find the latest industry news, association events, and top resources on the homepage, along with all social media feeds and the latest blog posts.
With this dynamic new website, members will see OOH creative and OAAA content updated often, as we keep on top of and report what's happening in the now.
The OAAA Special Reports and Thought Leadership blogs also have a refreshed look, reflecting the association's new positioning and brand.
It is the right time to refresh the OAAA mark, corresponding with the enormity of positive change that has redefined the OOH advertising industry over the last few years.
For the OOH industry, change has been swift and noticeable. In the same way, OAAA has changed its core brand to clearly show we have evolved, too. But, at its core, OAAA remains dedicated to serving its members with the same commitment that has persisted for more than 125 years.
OAAA is a passionate and effective advocate for the OOH industry. We protect, unite, and advance the interests of OOH at the national, state, and local level, and we evangelize the benefits of OOH with advertisers, agencies, and the public.
As an authoritative and progressive thought leader representing the entire OOH industry, we embrace change, "walk the talk," and proactively "lead from the front."
We always work collaboratively to balance the needs of all members while building a collective and unified vision for where OOH advertising and the industry are headed. We bring a high level of experience and expertise to all of our initiatives, including government affairs, marketing, research, communications, and operations.
OAAA is proud to have served our members over the years. We hope you share this pride as the industry continues to thrive with collective successes under the unity of the OAAA brand.
Members are encouraged to use the new OAAA logo on company websites or within collateral materials.