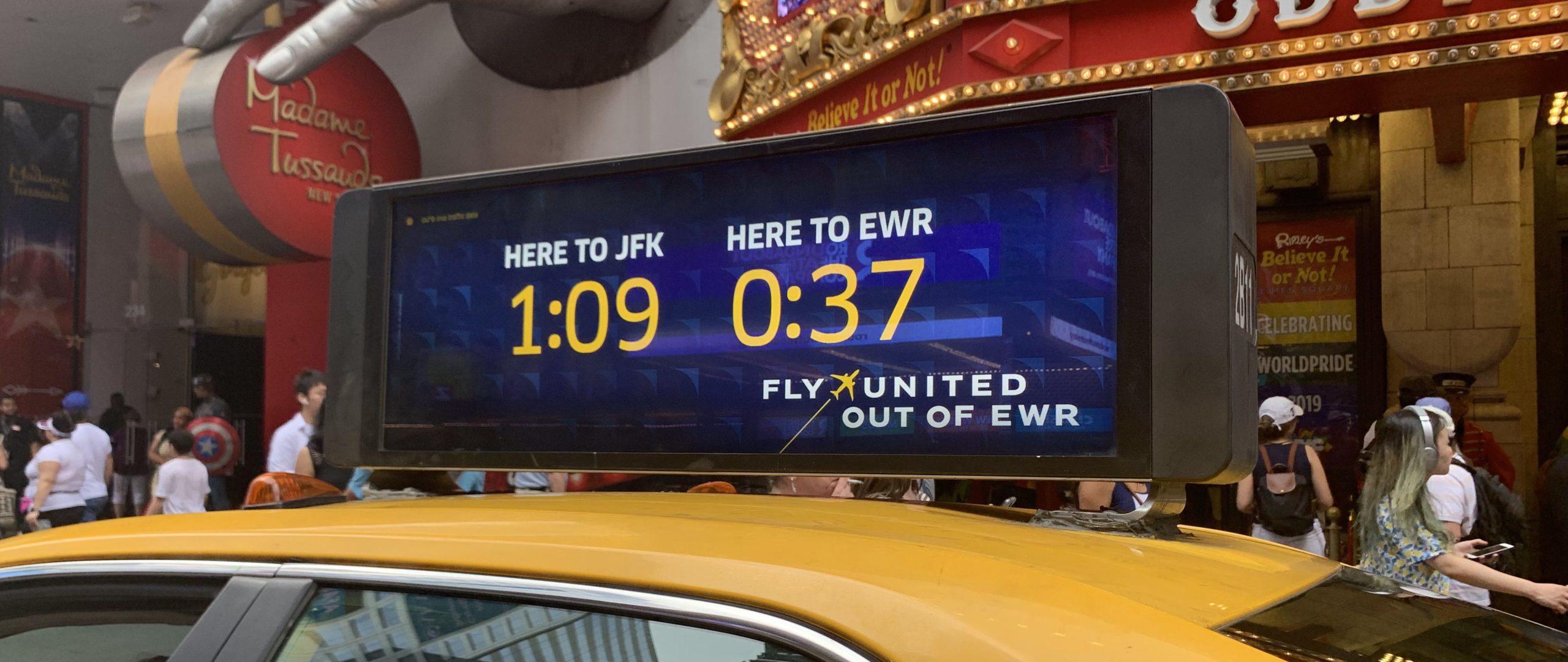 Everyone notices success, and testimonials can carry significant weight with advertisers. Often when key category players in a market invest in OOH, they see competitors also develop more interest in the medium.
Case studies are those powerful testimonials, offering examples and details about how OOH is creating results.
Case studies are how OAAA determines winners of the annual OOH Media Plan Awards. Judges comb through entries, submitted as OOH campaign case studies, to choose those deserving of the highest honors.
The Top Case Study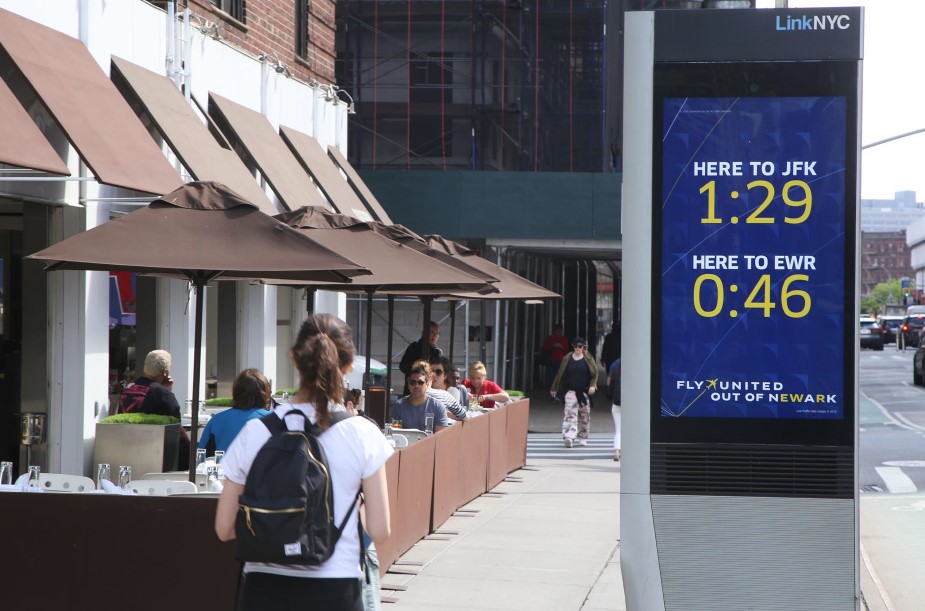 This year, Posterscope took home the OOH Media Plan of the Year Award for its United Airlines "Win NY" campaign.
To combat the notion that JFK and La Guardia airports are the obvious choices for New York travelers, Posterscope engineered and executed a hyper-local digital OOH campaign for United Airlines to post real-time drive times to Newark Liberty International Airport (United's hub) versus JFK or La Guardia. Using consumer data and a synced traffic feed, high-frequency messaging was delivered to more than 500 digital OOH screens across New York, including LinkNYC kiosks, digital bus shelters, digital newsstands, and digital taxi tops.
Each digital OOH screen pulled specific data pertinent to its exact location to present accurate drive times to Newark airport based on current traffic. If at any point the travel time was not in favor of Newark, the creative at that location switched to a more general Fly United brand message.
"This campaign is the perfect example of data-driven out of home," said OAAA President & CEO Anna Bager. "Data informed the exact ad location and creative, ensuring the campaign reached its target audience with relevant information and earning it top honors at this year's OOH Media Plan Awards program."
Access all winning case studies here.
All OOH Case Studies
Each year, OAAA adds dozens of new OOH case studies to its members-only library. Case studies offer quantifiable proof of the value OOH provides, which is a critical component to selling OOH.
The online tool organizes case studies by product category and spotlights local case studies for teams looking to target advertisers within their communities. There are nearly 400 case studies in total, and all are searchable.