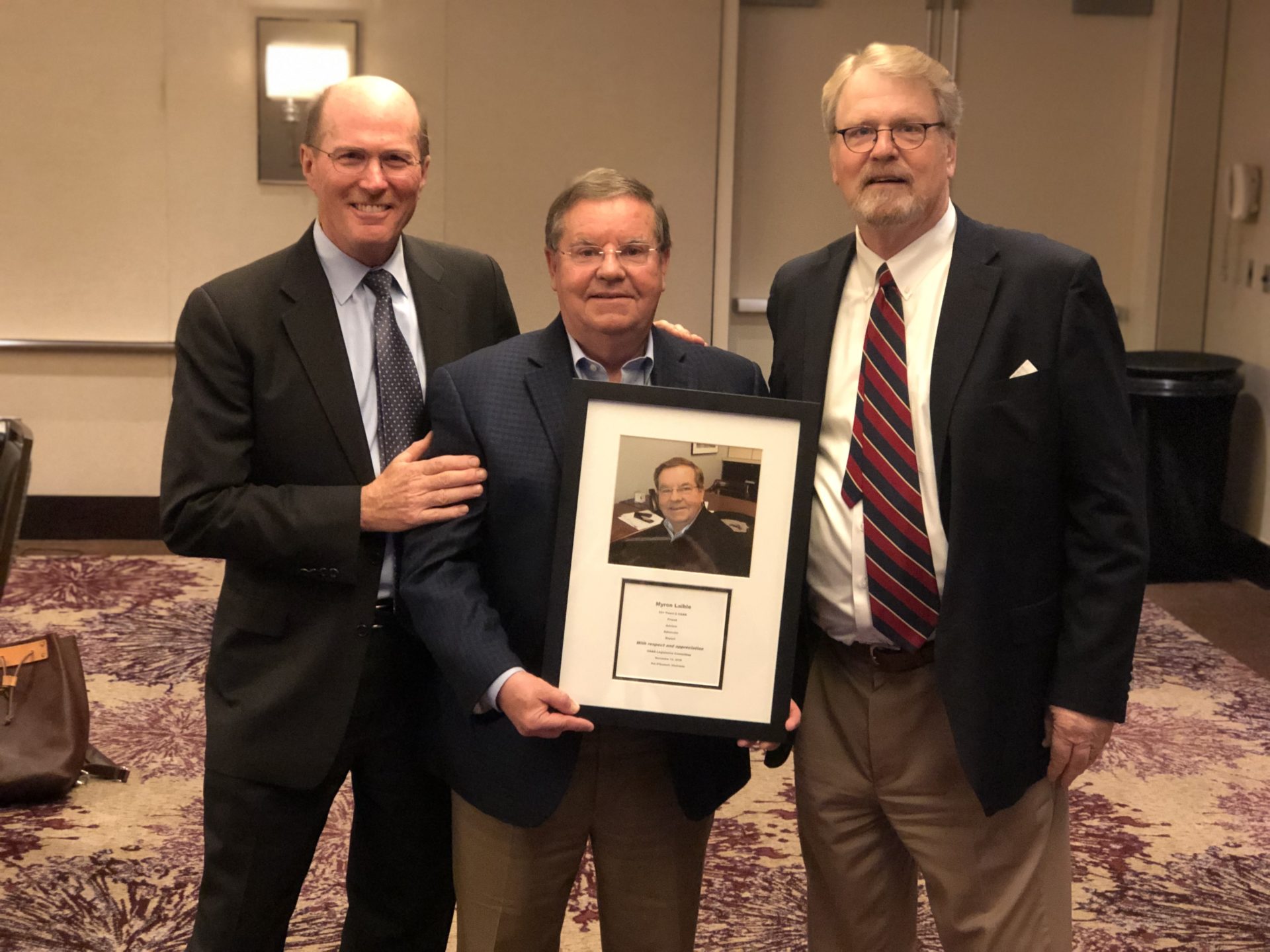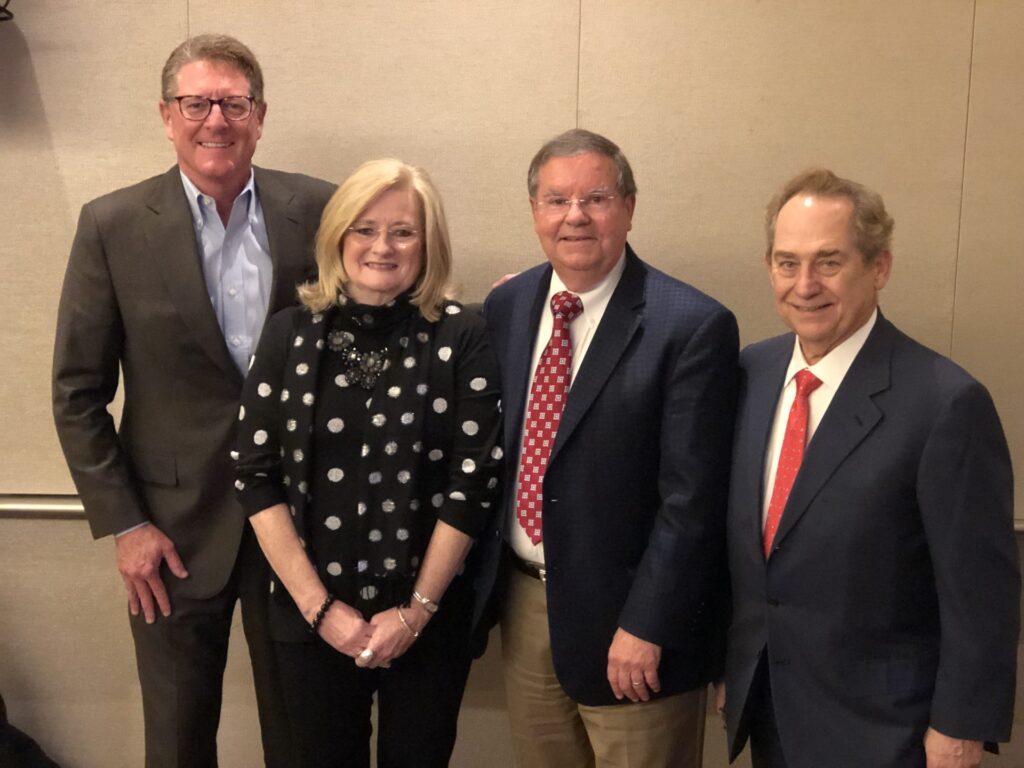 The OOH industry honored Myron Laible as an expert and friend who helped guide two generations through complex regulations.
The leadership of the OOH industry met in New York City on November 13; it was Myron Laible Day.
Laible retires from OAAA effective January 4, after more than 33 years at the trade association. He is OAAA Vice President of State, Local & Regulatory Affairs.
OAAA Board Chairman Sean Reilly of Lamar Advertising Company praised Laible's efforts to roll out digital billboards. Immediate past OAAA chairman Bill Reagan of Reagan Outdoor Advertising said Laible had assisted two generations of the Reagan family.
Paul Cook of Wolverine Sign Works thanked Laible for guiding the industry's education and research foundation.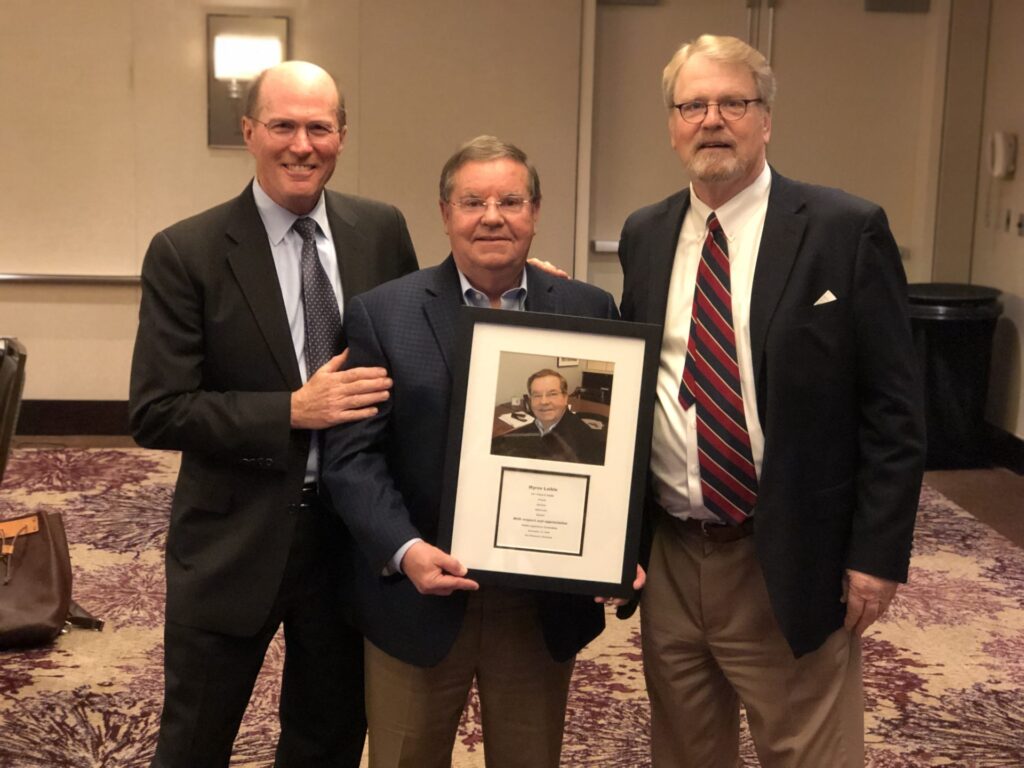 Members of the OAAA Legislative Committee, which met November 13 in New York City, described Laible in these terms:
A helpful tutor, particularly at the start of our OOH careers. – Dewey Reagan, Reagan Outdoor Advertising, and Chris McCarver, Branded Cities
Delivered honest opinions without legal jargon. – Debra Thompson, Cleveland Outdoor Advertising
An industry ambassador who could find archival information. – Nancy Fletcher, OAAA
An encyclopedia of OOH knowledge. – Bryan Parker, Clear Channel Outdoor
A true gentleman. – Michael Wardle, YESCO
A key part of the industry team that helped defeat an anti-billboard ballot measure in Missouri in 2000. – Tony Mariani of DDI Media
"Just call Myron" if you are stumped about regulations, our mentors told us when we joined the industry. – Richard Sauer and Pat Smith, OUTFRONT Media
A peacemaker who helped enact legislation in North Carolina to protect billboards from uncompensated taking by government. – Robert Campbell, Lamar Advertising Company