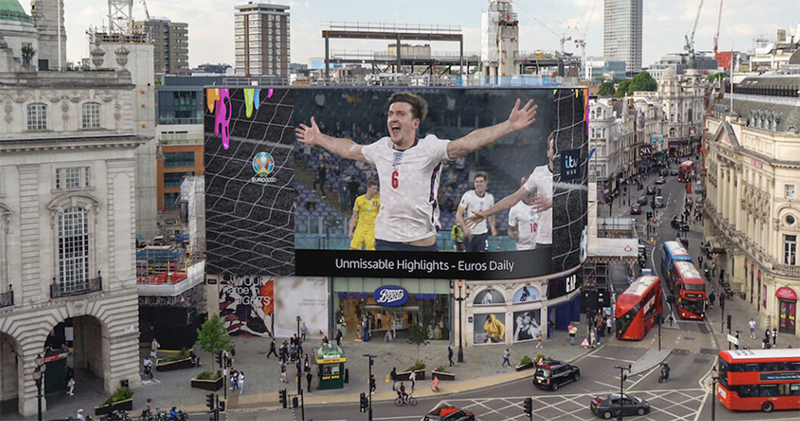 I was bummed when my team (Sweden) lost to Ukraine in soccer…but I was proud of my industry.
In the Euro soccer final, England lost to Italy at Wembley Stadium in a dramatic penalty kick shootout. I'm proud because a French company (JCDecaux) posted this poignant, clearly worded display against bigotry, "alongside our colleagues, partners and communities." (racist slurs on social media harassed three English players who missed their penalty kicks; all three are Black).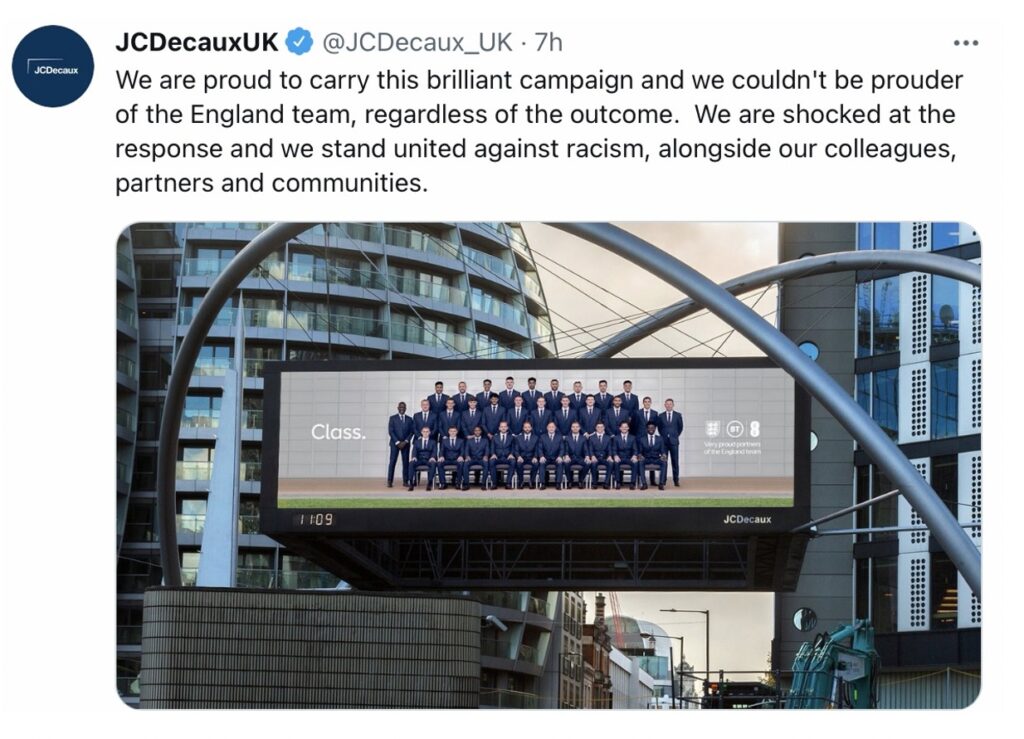 Class. Strong creative. Prominent placement. And, just as important: we stand for something.
Thank you JCDecaux for this latest example illustrating the deep cultural connection between sports and out of home media.
We see compelling evidence of that connection week after week.
After the Tampa Bay pro hockey team won the Stanley Cup (again), Senator Marco Rubio's staffer in Tampa said congratulatory billboards "definitely add to the championship atmosphere we have here!"

When Marco Rubio was growing up in Las Vegas, Young Electric Sign Company (YESCO) sponsored his youth football team.
In Oklahoma, billboards celebrated the Sooners' 2021 NCAA softball championship.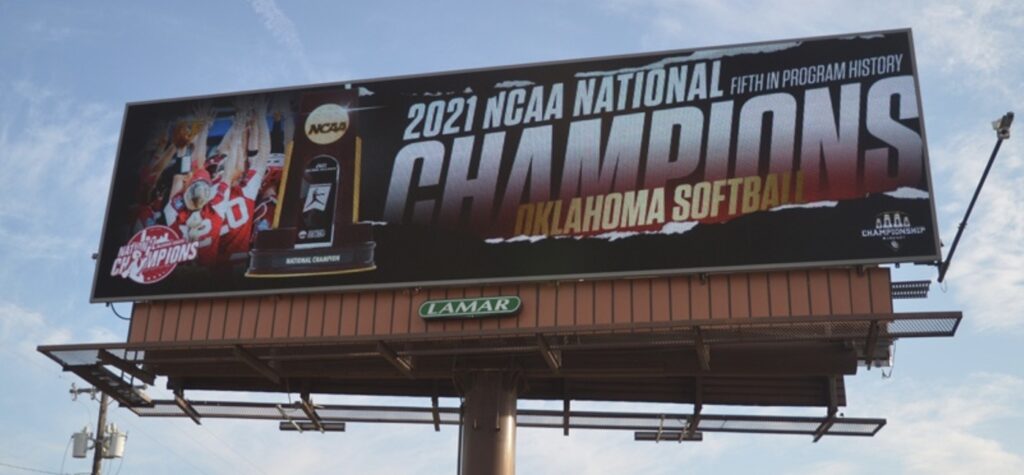 Creative sports ads consistently earn recognition via the annual OBIE Awards, such as memorial tributes to Kobe Bryant and promotions for the Kansas City baseball team.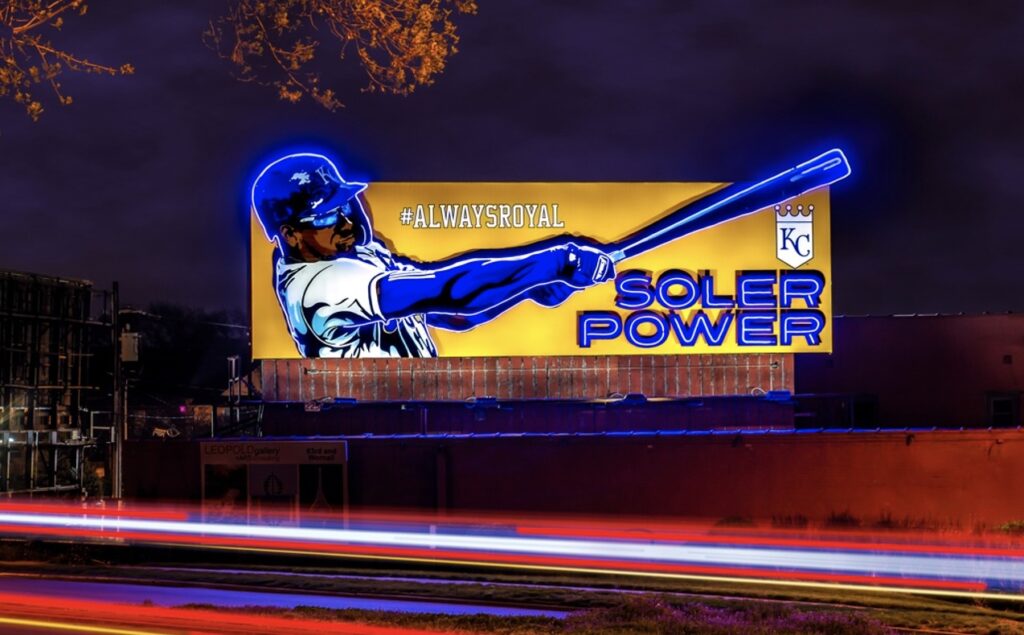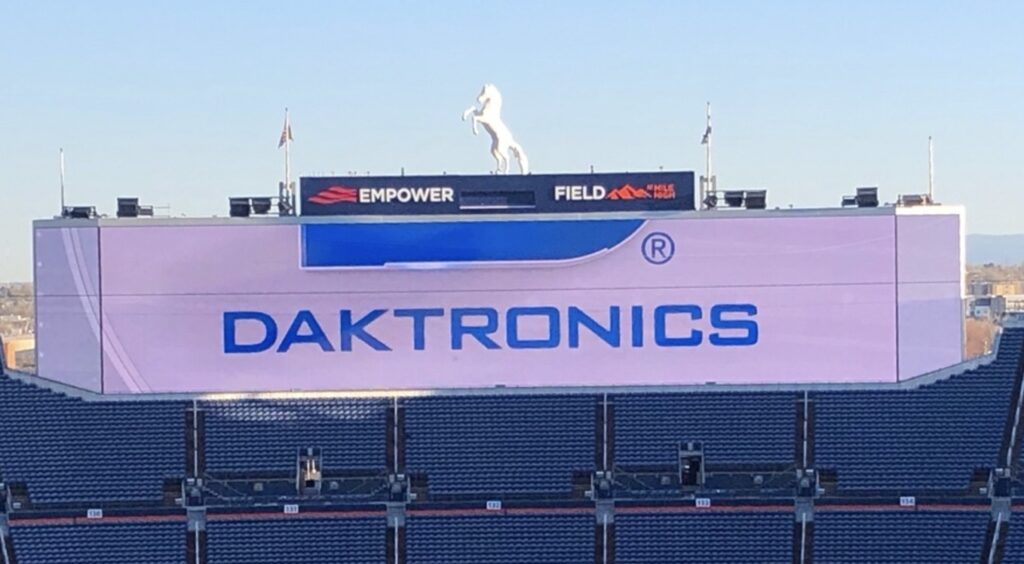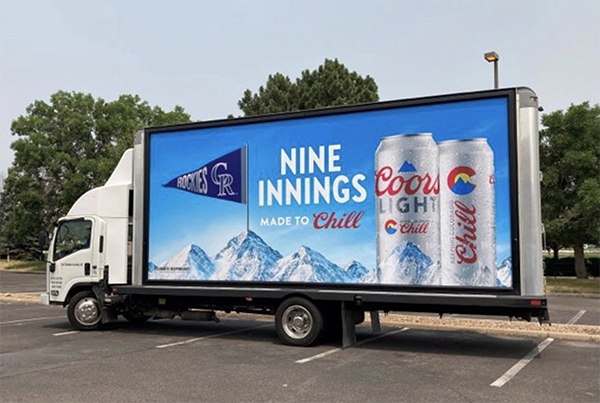 When athletes, teams, and fans have something to say, they love to communicate on OOH media.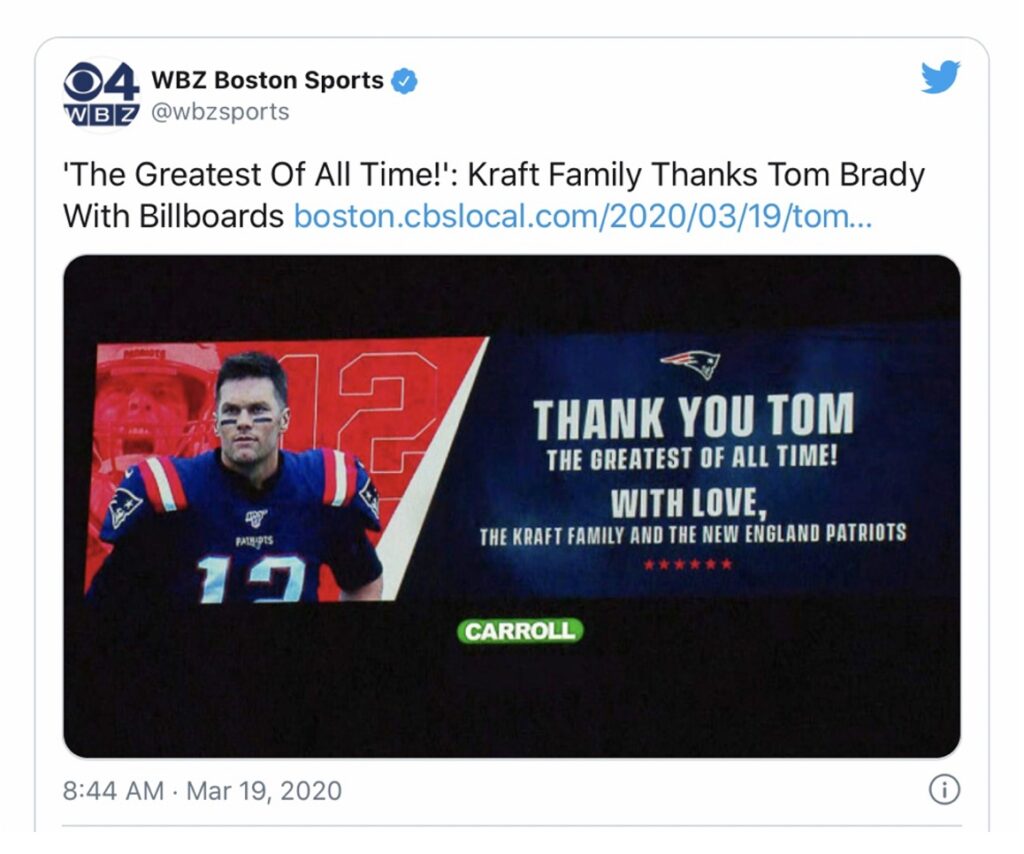 The enduring bond between sports and large-format displays will outlast the latest season or yesterday's championship . . . and is made stronger by the current can't-miss-it public condemnation of online racism.
(Anna Bager is president and CEO of the Out of Home Advertising Association of America, OAAA)