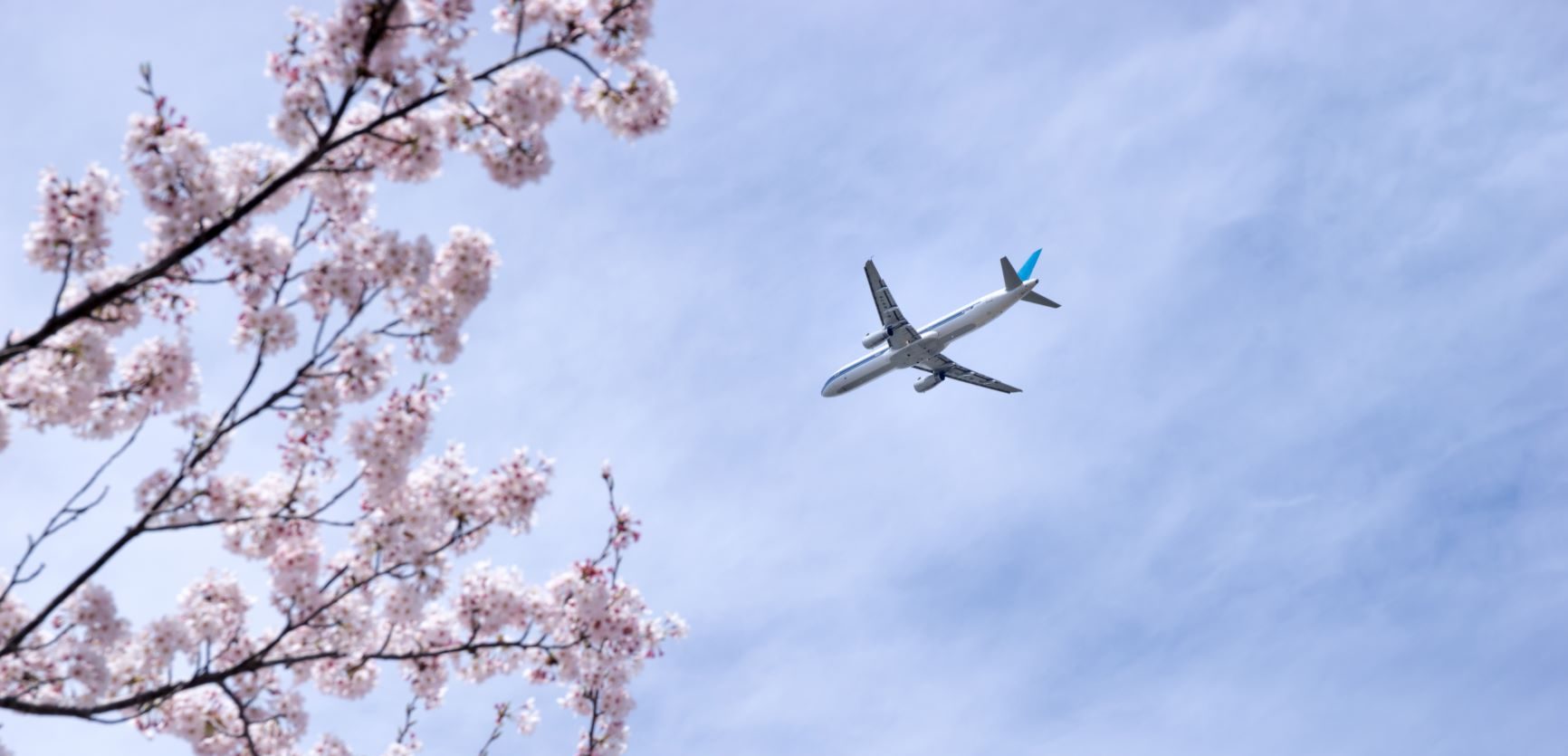 At the FDR Memorial — which features Roosevelt's hydropower innovation, the Tennessee Valley Authority — the underground water pumps are broken.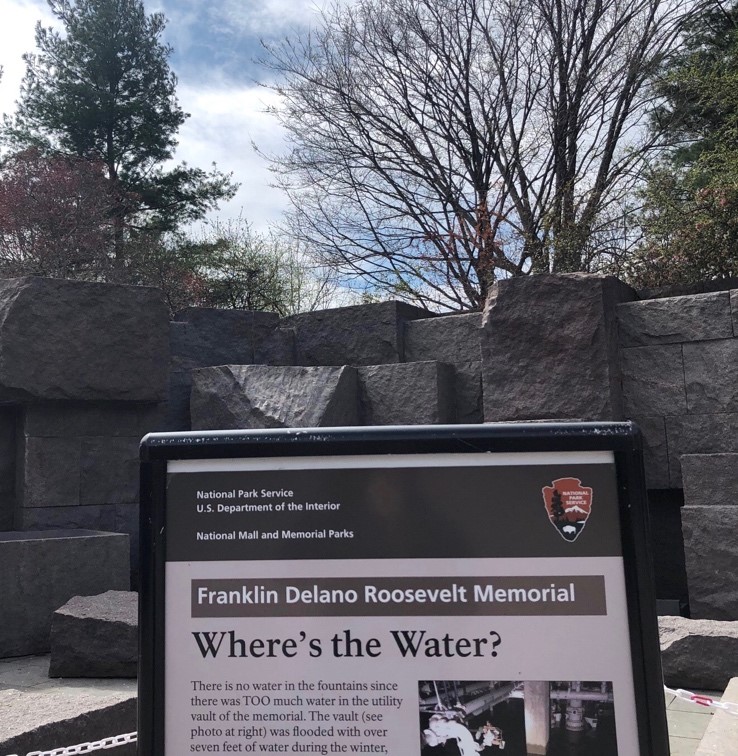 If you look down, a sorry sign says FDR Memorial pumps and electrical systems were burned out by flooding.
America can plan/tame a riven basin spanning seven states but can't pump water at the FDR Memorial? A metaphor for the economic woe and paralysis wrought by coronavirus?
The headlines are sobering:
"Health systems are strained"
"Jobless claims are up"
"Limits on mobility flatten the (coronavirus) curve… and the economy"
But step back, for the broader view of the memorial… and of history.
Eleanor Roosevelt said FDR's illness "gave him strength and courage he had not had before."
Roosevelt and the country overcame the Great Depression and global tyranny.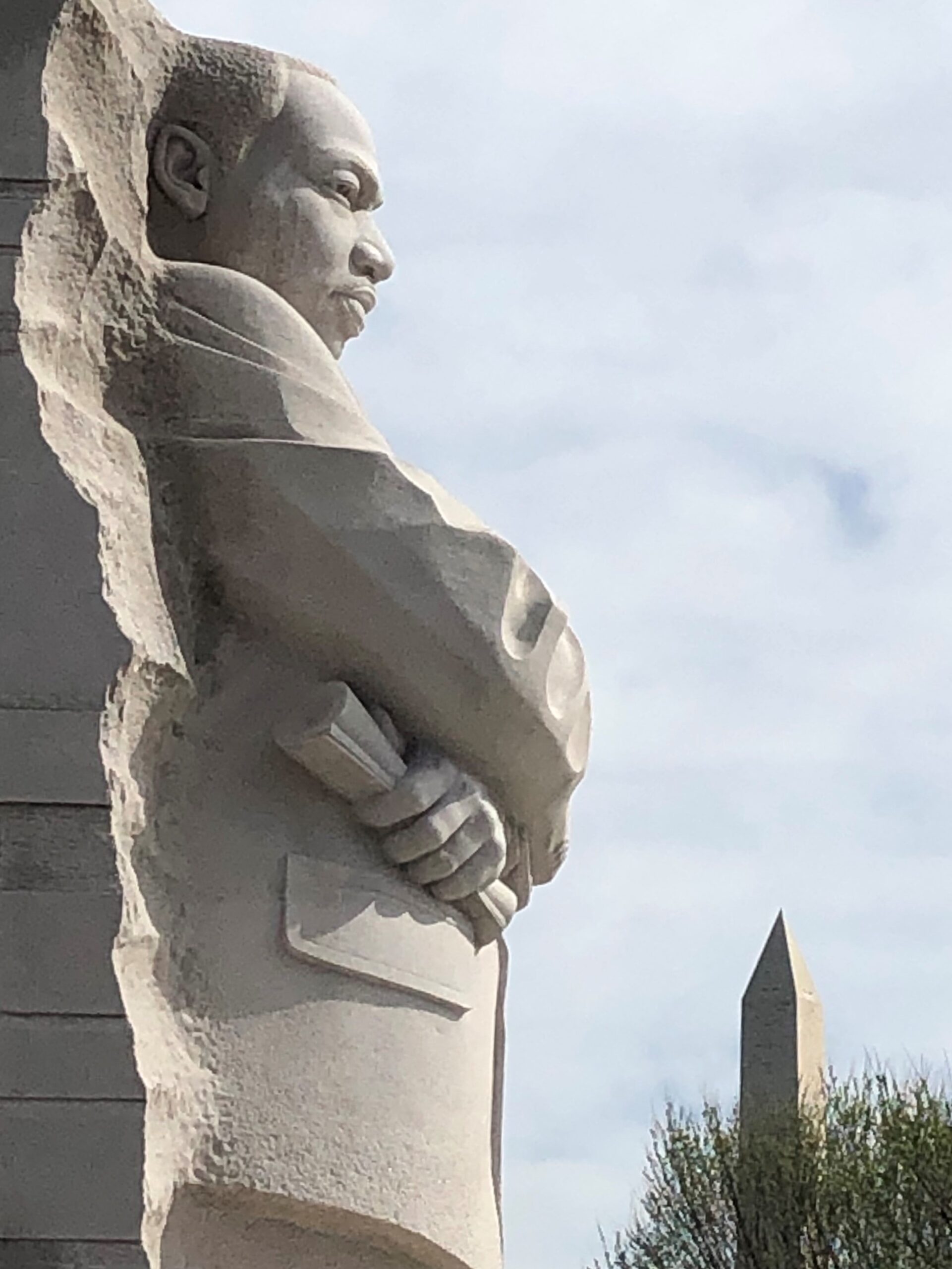 Near the FDR Memorial in Washington, DC, is the more recent memorial for Martin Luther King, Jr.
President Roosevelt and Dr. King uttered plenty of quotable profundities etched in stone here. I looked (up) — captivated — by King's premise that the ultimate measure of people (he said "a man") should not be taken when times are good ("moments of comfort and convenience.") The ultimate measure, he said, comes in times of challenge and controversy.
FDR could have excelled at billboard copywriting; he didn't need many words. "The only thing we have to fear," Roosevelt said at his first inaugural in 1933, "is fear itself."
As I thought about history, I was pinged by Whole Foods with a coronavirus update. Whole Foods is paying part-time and full-time workers more per hour, as well as double overtime through May 3.
Walmart said March 19 it would hire 150,000 nationwide and give cash bonuses to full-time and part-time workers whom it employed as of March 1.
Amazon and Dollar Tree also are expanding their workforce.
Yes, more disruption is ahead, with more restrictions on mobility and more confirmed virus cases. We are not out of this jam yet, not close.
But look up, Ken, as planes take off from Reagan National Airport.
And, for a clearer perspective on the present, look up from the memorials to FDR and Dr. King and our past.
The pumps are broken today, the sign says. But we know how to fix things and we know how to prevail over adversity. When we look up, the signs will be saying: "Hiring," "Welcome Back," and "We Made It!"