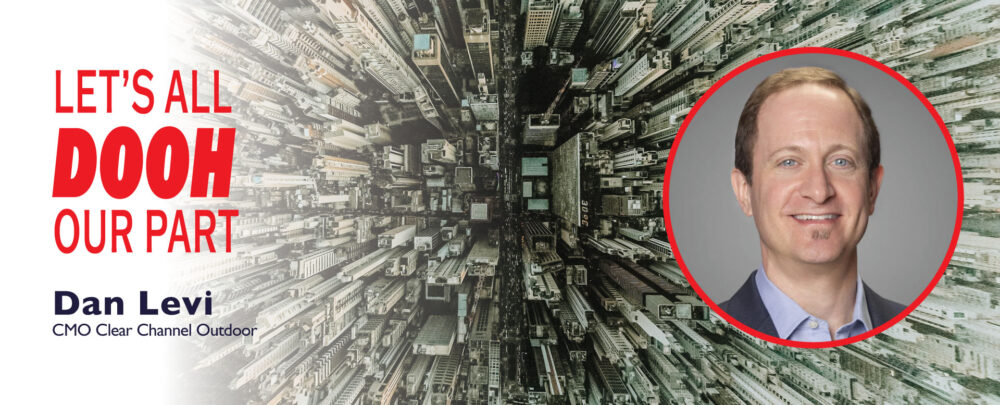 by Dan Levi, CMO of Clear Channel Outdoor
If you're like me, the holidays are a time to reflect on the year that was and consider what you might do to make the new year just a bit better, whether it's for your loved ones, your friends or your colleagues. As we all dive into the new year, I try to incorporate these good intentions into my daily life and make sure that "doing good" is something that lasts beyond the holiday season.
And right now, perhaps more than any other year in recent memory, the world can certainly use some more of "the good."
The news cycle continues to get progressively more extreme and depressing, with our society more polarized than ever. In the media industry, there are concerns about economic uncertainty and how marketers will respond. Evolving regulations around data privacy and the resulting disruption of the data supply is raising questions about the sustainability of approaches that have fueled much of the advertising industry's growth and innovation in recent years.
While we've made meaningful progress, we're still looking at a world of opportunity to bring more diversity of background, ideas and culture to the industry. And oh yeah, the ANA projected that in 2022 there's still more than $100 billion ad dollars wasted due to digital ad fraud, making it harder to gain the trust of the consumers we're all trying to reach and impact.
So forgive me if I feel like we could all use some post-holiday cheer!
In that context, and with a very clearly and admittedly biased point of view in support of the industry to which I've dedicated a big chunk of my career, it's important to reflect on something we don't talk enough about: the good that the Out of Home (OOH) industry does and how we actively work to support our communities, give back and try to make the world a better place.
Throughout the year, the OOH industry has rallied behind issues and causes that affect our society and planet, with digital OOH (DOOH) campaigns that help bring our communities together.
We've recognized the passing of famous and influential people through timely tributes celebrating their lives and their impact on many of us. We came together to raise awareness of, and support for, people impacted by Russia's invasion of Ukraine. We reminded people in our communities how we can live a more sustainable life around Earth Day. And when the increasingly powerful hurricanes and natural disasters brought destruction and chaos to our communities, OOH was there to help people find assistance and offer support with timely DOOH campaigns.
This holiday season, the OOH industry supported Shine A Light, an effort to address the highly concerning and rapid increase in antisemitism across the country. This DOOH campaign aimed to bring more positivity, support and empathy to our society, and to help people bridge the cultural gaps and better relate to others who come from different backgrounds and have different beliefs. As the clever campaign creative says, "Look up the word 'mensch' and then become one."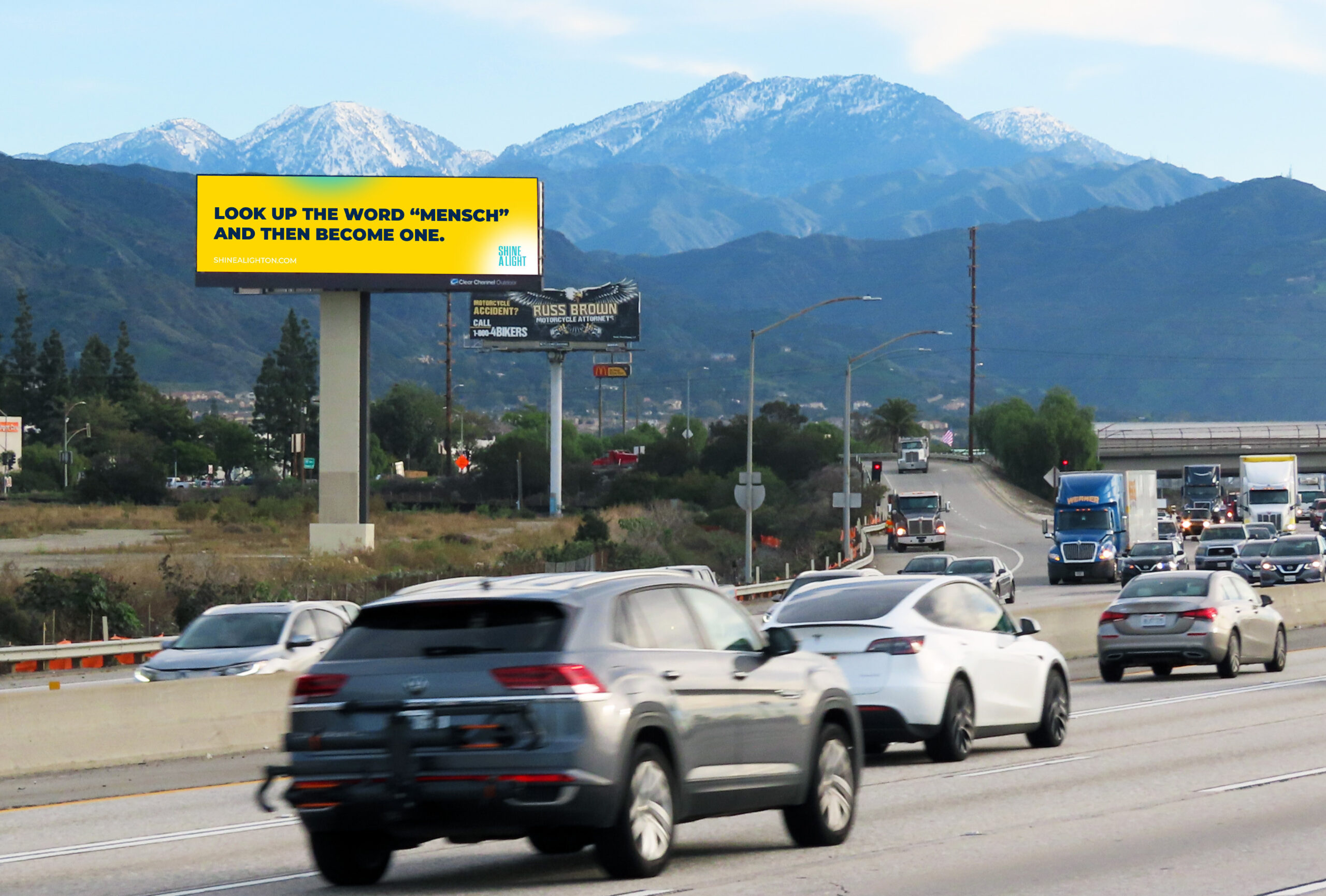 At my own company, these community support programs were a big part of what made 2022 a good year. We ran an annual DOOH program in partnership with the National Center for Missing and Exploited Children to help reunite grieving families with their loved ones. And it is gratifying that our efforts over the past two years have contributed to six missing children, who were featured in our campaign, being reunited with their families and back home for the holidays.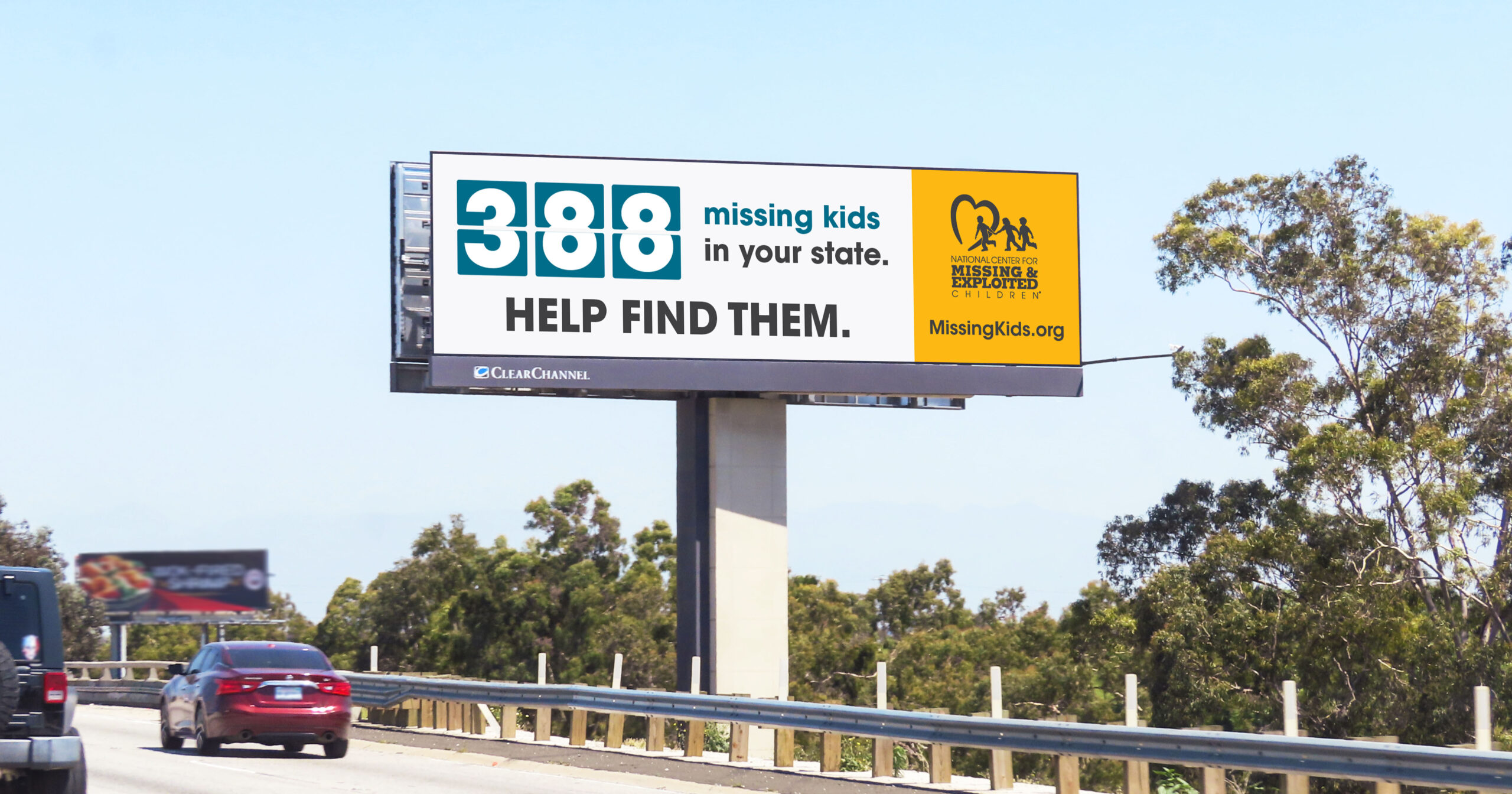 We supported DiscoverSummer.org, an effort by the National Summer Learning Association to help parents find camps, learning programs, sports activities and other ways to keep children engaged, learning and safe during a time when most kids are out of school and many families are at-risk of the "summer slide." This year, our nationwide campaign helped drive over 250,000 families to the website and connected them with high-quality local summer programs.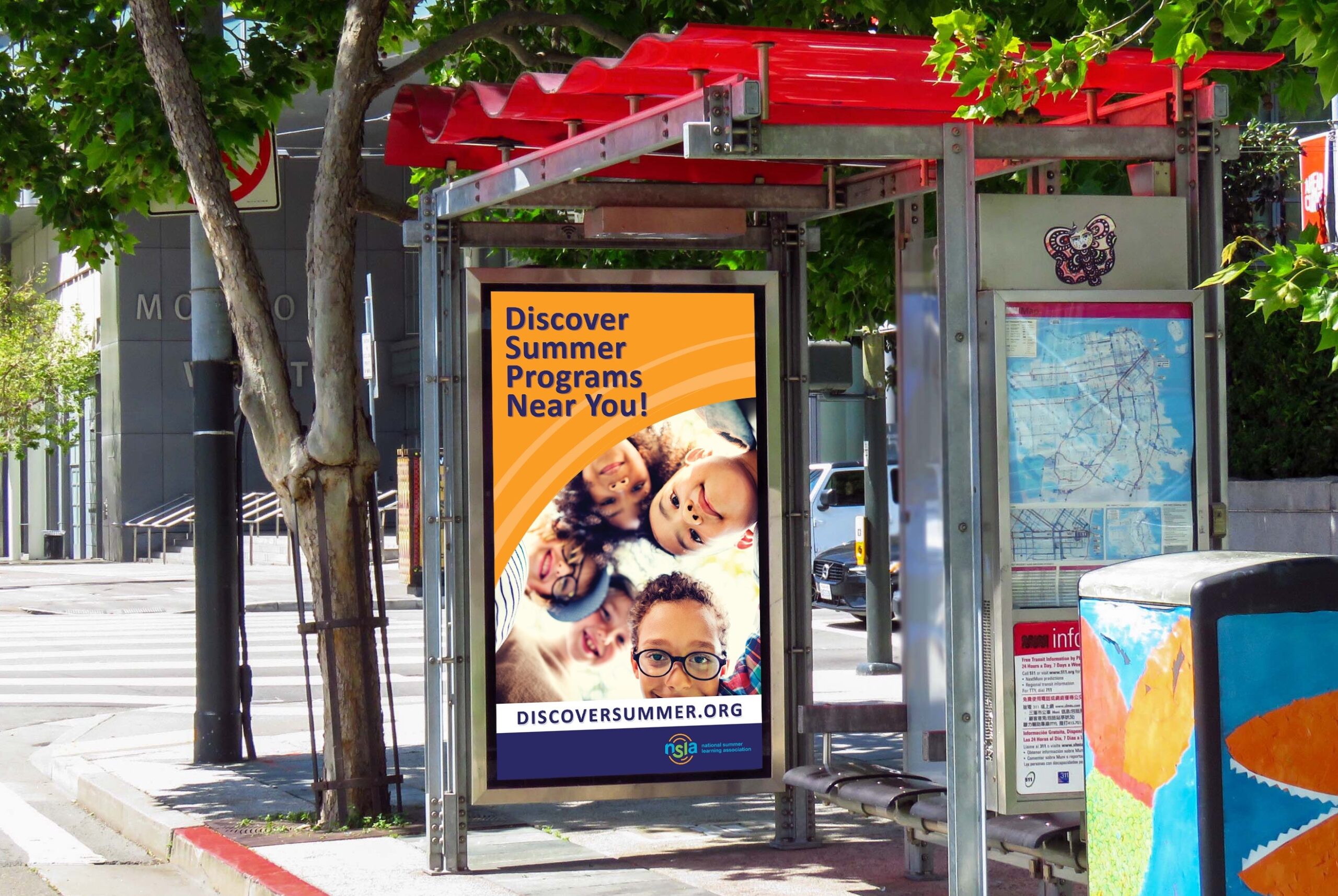 We ran the 11th annual program for Project Yellow Light, a non-profit whose mission is to educate young people about the dangers of distracted driving through a scholarship competition. This opportunity inspires high school and college students, an age group with the largest proportion of drivers reported distracted at the time of fatal crashes, to design PSAs that encourage their peers to be safe when behind the wheel. This year's contest received nearly 2,000 submissions from students across the country.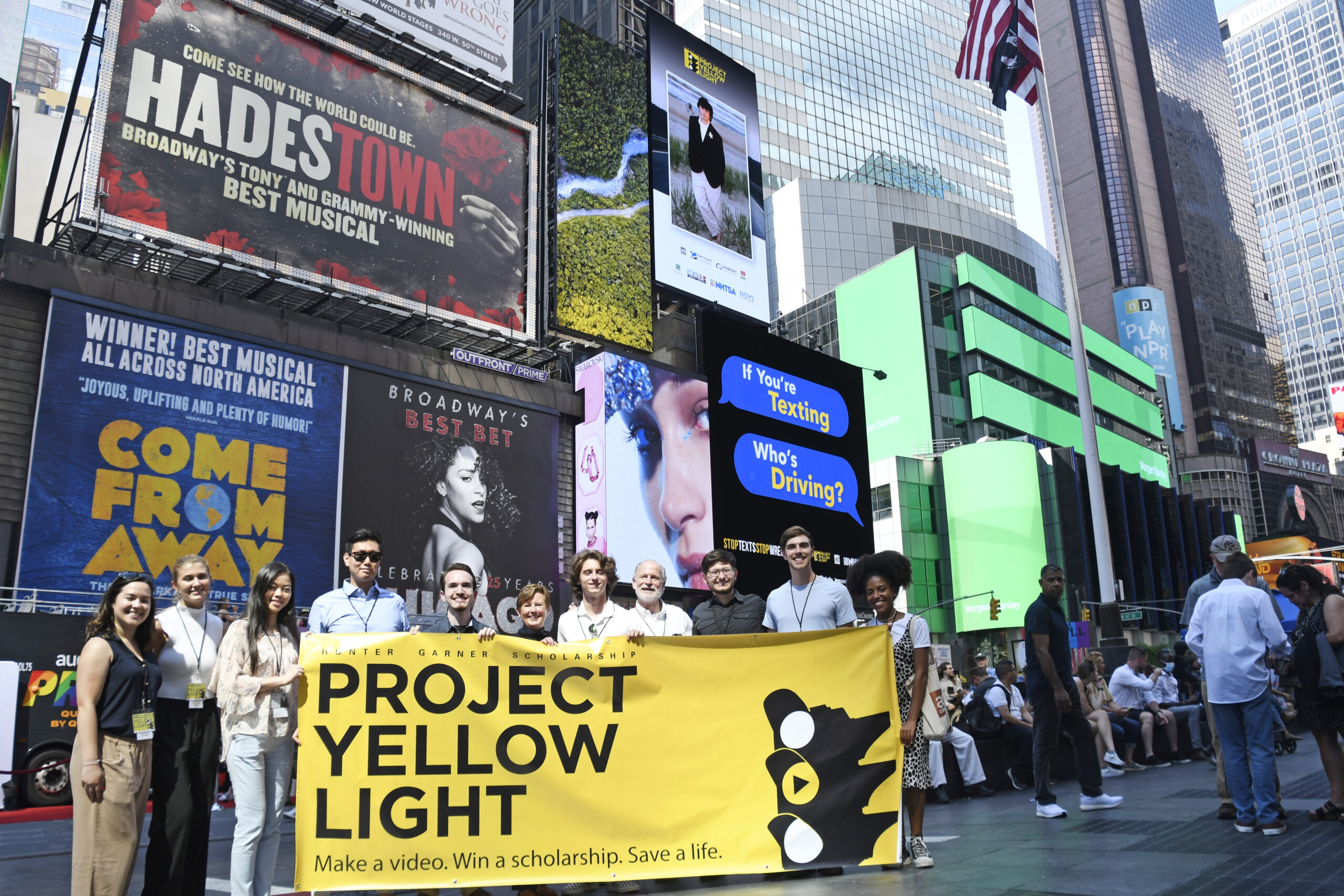 And this holiday season, Clear Channel once again supported No Kid Hungry's mission to help the one in eight kids in the U.S. whose families struggle to put food on the table. This campaign provides families with easy access to local programs where they can get free, healthy meals while reminding the public how they can contribute to No Kid Hungry's efforts, all in the interest of helping more families and kids enjoy a happy – and well-fed – holiday season and new year.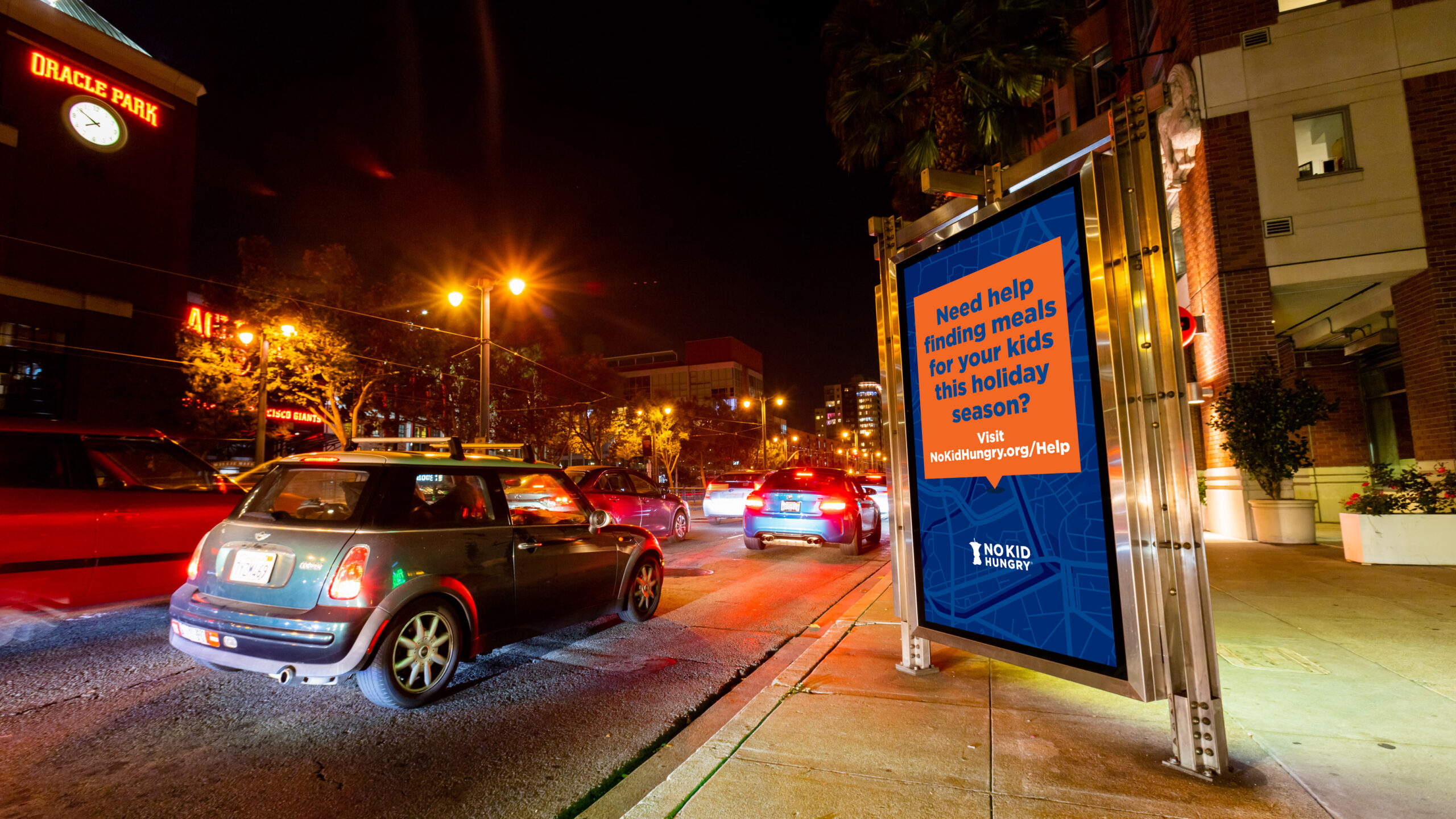 As someone who has dedicated 35 years of my life to the media industry, it's gratifying that I can work hard to drive business results for our customers, company and shareholders while also doing my small part to make the world a bit more empathetic, compassionate and positive.
If you'd like to "DOOH your part" to support and give back in this new year, here are some direct links to learn more or donate to some of the causes I've noted and help bring some compassion and positivity to the world when we need it most:
National Center for Missing & Exploited Children
National Summer Learning Association