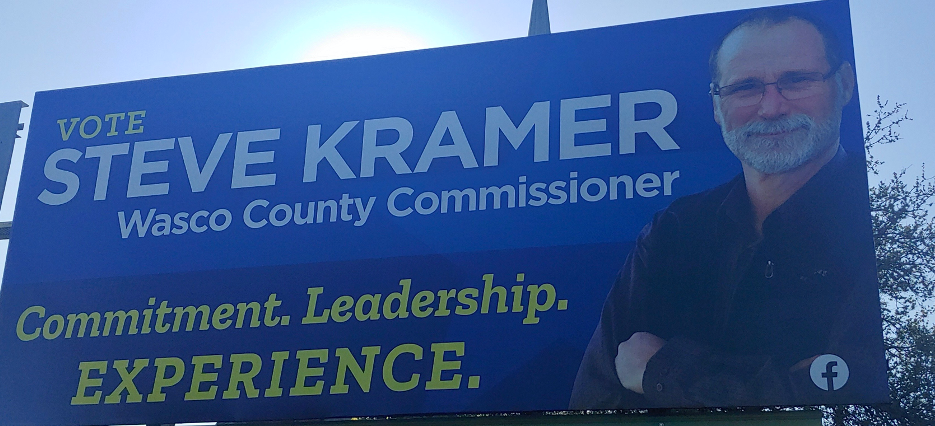 Political-ad spend on out of home media was up in the first quarter of 2020 and also up in March compared to similar period in 2018, according to Kantar tracking.
The latest snapshot:
In the first quarter of 2020, which included the start of the coronavirus crisis in March, political ad spending on out of home ads increased two and a half times the first quarter of 2018.
Overall spending on political media is up. Advertising Analytics just boosted its 2020 political-ad spending estimate by 12 percent due to heavy primary spending and a lack of face-to-face campaigning.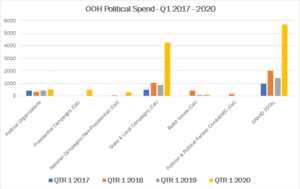 A crowded (or sold out) TV market benefits OOH media.
Out of home is a small but growing fraction of the record spending on political messaging.
Political candidates and causes use billboards and other out of home formats for branding, call to action, expression of ideas, and debate.
In Montana, Lamar General Manager Paul Dennehy says candidates for judgeships, the legislature, statewide offices, and more advertise on billboards.
In Georgia, Congressman David Scott knew what to do when the primary election was postponed due the pandemic: Scott's campaign extended the length of its billboard showing, says Joe Garner of Clear Channel Outdoor.
Scott (D-GA) is a longtime billboard customer; he faces challengers in the 2020 Georgia primary.
Post Published May 19, 2020