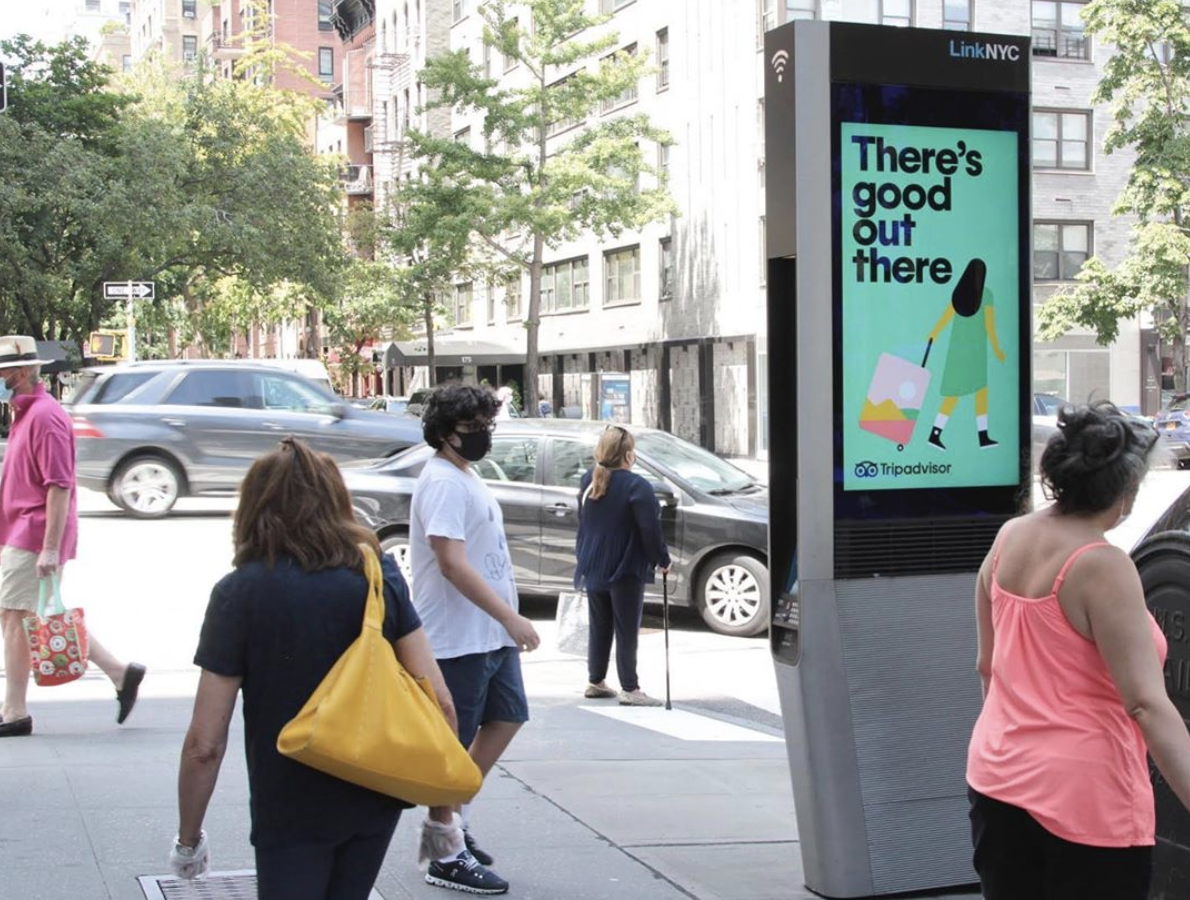 In a recent AdExchanger article entitled "How The Death Of Digital IDs Will Reshape The Marketing Mix" I wrote that "the impending demise of the cookie, IDFA, and likely all 1-to-1 identifiers will rewrite the rules across the entire media mix." Here, I make the case for one particular channel that will emerge as a winner based on the new rules of the post-ID world: Out of Home.
The central thesis of the article was that the disappearance of 1-to-1 identifiers will likely give rise to new, statistically-based approaches to targeting and measurement that will, by definition, be uniformly applicable to any channel, digital or otherwise. The resulting democratization of targeting and measurement across channels will then shift the focus to four primary criteria that will differentiate the performance of advertising channels: (1) advertising scale (2) audience engagement, (3) media cost, and (4) brand safety. Viewed through this lens, OOH stands to emerge as a clear winner, for reasons OOH buyers and sellers have known for a long time, but which everyone else is about to find out.
Advertising Scale
When it comes to pure reach and frequency, OOH has unseated TV and radio as the new king. The rise of digital technology drove steady declines and fragmentation of TV and radio audiences, first with the growth of online video & music, and now with the rise of subscription-based on-demand OTT services, which have not only fractured audiences but also reduced advertising supply. However, digitization had the opposite effect on OOH, with the proliferation of screens leading to greater audience reach and dramatically increasing the number of spots that could be played at any location. Those ubiquitous locations, digital or otherwise, span highways, city streets, airports, mass transit, office buildings, retail locations, grocery stores, gyms, bars, and much more. OOH can effectively deliver 100% reach against virtually any audience, engaging consumers throughout their real-world journeys between home, work, shopping, entertainment. Moreover, the entirety of that massive scale is viewable and bot-free.
Audience engagement
Remember the 300×250 ad you saw on that website you visited this morning? Or the 300×50 at the bottom of the app you just used? Most people don't. But do you notice billboards on the highway, spectacular displays in Times Square, transit station dominations, or vehicles wrapped with advertising? Most people do. Numerous studies have shown that OOH generates higher recall than other channels and is more trusted than any digital channel including online, mobile, and social advertising. This owes in part to the inherent nature of the medium, situated in the physical world where consumers spend 70% of their time, and delivering life-sized "look up" creative that doesn't need to be turned on, opened, or clicked on, and which can't be delayed, skipped, or blocked.
Media Cost
Perhaps the best kept secret about OOH is that it is cheap. By any measure of "cost per human actually exposed to an ad" OOH blows other channels out of the water. Imagine giving a media planner the task of figuring out, separately for each advertising channel, the cost of reaching 100% of a particular audience in a given DMA with an ad campaign at least once a day for a month. Even ignoring the waste in other channels associated with bots, non-viewable ads, and ad blocking/skipping, you would likely see OOH would win hands down. Of course, with those elements factored in, the gap only widens in favor of OOH. This hypothetical experiment may soon become reality in the world of true omnichannel buying. Perhaps OOH pricing will rise over time in line with value, but for now, it's the best media bargain out there.
Brand Safety
Advertising on TV, radio, print, websites, mobile apps, and social media all rely on the content to bring the audience. From a consumer standpoint, the ads are interruptive. From a brand standpoint, the ads are riding the coattails of the (often questionable) content, and subject to collateral damage as a result. OOH is the only major advertising channel that isn't content-based and thus the only channel where the ads are not competing with, diluted by, or negatively associated with, other programming and content. Advertisers don't have to worry about showing up next to offensive material or negative news stories, because they have complete control of the medium, and their messaging is the star. No other major channel can offer the complete safety and control of OOH.
As the AdExchanger piece said, "the resulting democratization of targeting and measurement will require advertisers to gain a new and deeper understanding of how different channels measure up on these four dimensions." Compared to virtually every other channel, OOH scores a strong "win, win, win, win" across the board. Moreover, some programmatic OOH SSPs have integrated with omnichannel DSPs in ways that unify the planning, buying, optimization, reporting, and attribution of OOH with other programmatic channels. With unmatched benefits and turnkey execution, OOH stands to become a much bigger part of the new omnichannel mix in the post-ID world.
Post Published September 8, 2020