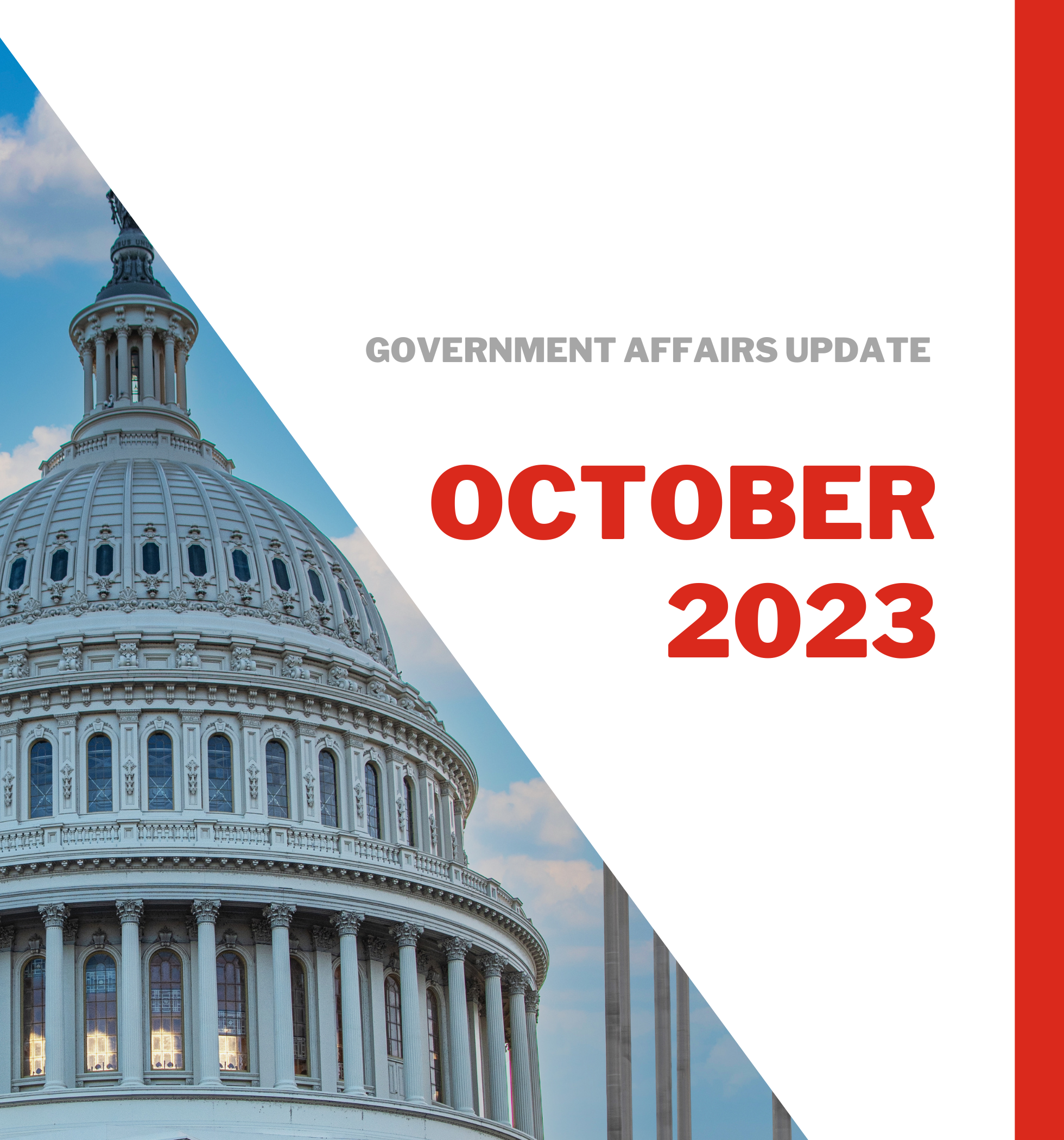 Congress – Speaker
For the first time in history, the U.S. House voted to vacate the Speaker of the House position, highlighting the continued turmoil within the Republican majority over their leadership. After the vote, Rep. Patrick McHenry (R-NC) was appointed as (acting) Speaker Pro Tempore, but the chamber was not able to conduct regular legislative business until a new Speaker was nominated and elected. That came three weeks later as Rep. Mike Johnson (R-LA) was voted as the 56th Speaker of the U.S. House of Representatives. There have been 23 states represented by a Speaker of the House, and Johnson is the first from Louisiana. With his selection, Johnson is now officially in the presidential line of succession behind Vice President Kamala Harris.
OAAA in Illinois & Indiana
Steve Nicklin, OAAA's SVP for Marketing & Analytics, attended the Outdoor Advertising Association of Illinois annual conference in Chicago, where he spent time with state association and OAAA member companies. Steve spoke to attendees and presented materials on OAAA's latest market research, marketing trends, and industry projections.
OAAA EVP for Government Affairs Mike Hershey (pictured right) attended the Independent Billboard Operators (IBO) conference in Indianapolis. Mike addressed attendees, sharing a policy update on state privacy laws and discussed the value of non-commercial billboard use, positive engagement with policymakers, and OAAA's independent media companies advisory group.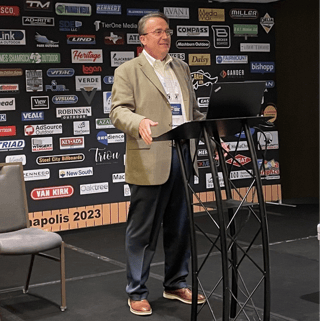 States – California
A big win for our California members and the CA State Outdoor Advertising Association with enactment of legislation to modify and expand relocation provisions involving advertising displays. After having cleared through the Legislature in early September, Gov. Gavin Newsom signed the bill into law on October 8th.
Of interest to our digital media members, the Governor also signed the Delete Act, providing CA consumers with another tool to protect individual data and personal privacy. The Act transfers authority over a data broker registry from the state Department of Justice to the California Privacy Protection Agency (CPPA). CPPA will now craft regulations and will establish a one-step process for consumers to request deletion of their stored personal information.
Congress – FAA
The Senate voted 98-0 to confirm Michael Whitaker as the next Administrator of the Federal Aviation Administration (FAA). Whitaker has worked as an executive and counsel in the airline industry and served as Deputy FAA Administrator in the Obama Administration. The agency has not had a Senate confirmed leader since March 2022. In a change made in 1994, a Senate confirmed FAA Administrator can serve a term of up to five-years.
In related airport news, the U.S. Dept. of Transportation (DOT) and FAA announced Infrastructure Act funding to 47 airports in 23 different states for winter airport maintenance and weather service. In advance of the holiday travel season, the $57M in federal support will enable airports to upgrade snowplow and deicing equipment. The funding is intended to maximize positive consumer travel trends and to avoid crippling shutdowns like those experienced by Southwest Airlines customers last winter.
OAAA – Kerry Yoakum
Our best wishes to Kerry as he transitioned from OAAA in October and began his next chapter in our industry. With appreciation for his years of service, friendship, and many contributions to OAAA and our Government Affairs team.