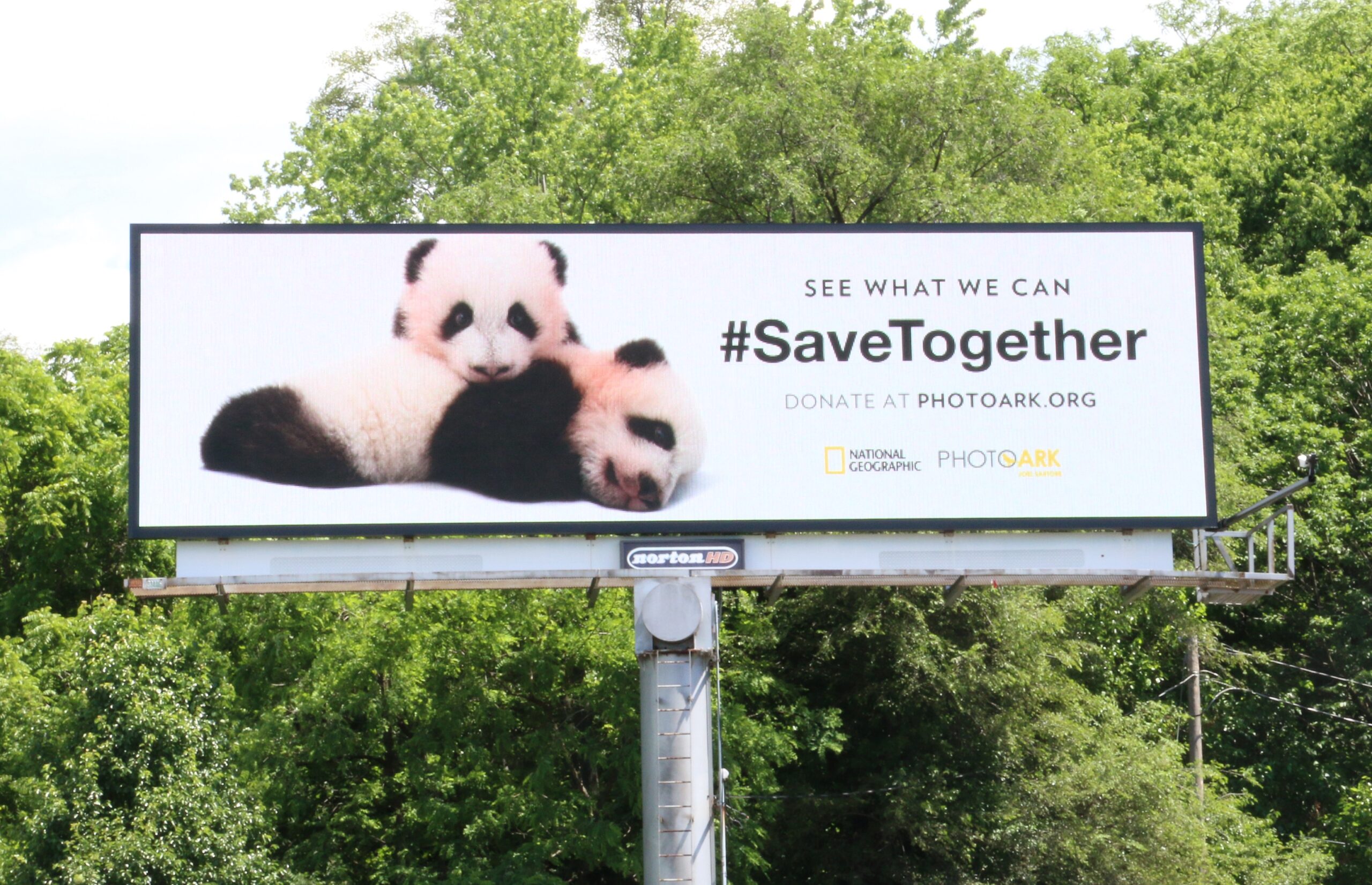 When National Geographic photographer Joel Sartore visits Cincinnati on today (May 31), he will provoke us.
Joel will ask us to help protect animals facing extinction.  His sobering thesis is that animal extinction hurts humans (and conversely, preventing animal extinction benefits mankind). Joel's award-winning pictures of endangered species – called "Photo Ark" — are exhibited at the Cincinnati Zoo.  Here are five reasons why I support Photo Ark:
In this era of division and hyper-partisanship, Photo Ark is a uniting cause. Photo Ark has earned support and respect across the political spectrum, from Harrison Ford to hunters.  Full disclosure:  I grew up in a family where "a good year" was defined in part when dad bagged an elk out West.  When my father, Tom, trekked into remote mountain areas of Colorado, with an elk-hunting permit, mom would hike with him.  We all have a stake in animal preservation, especially hunters.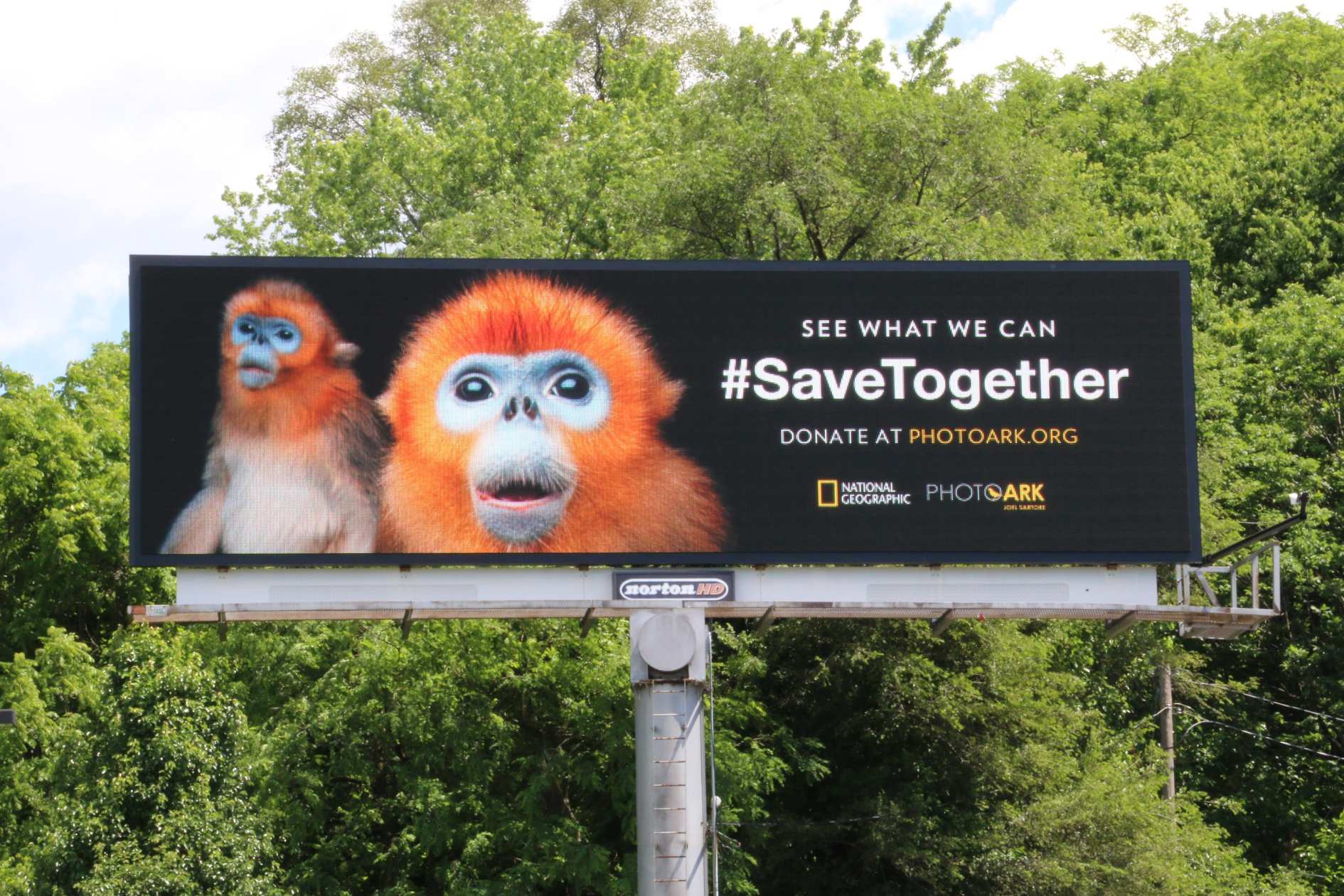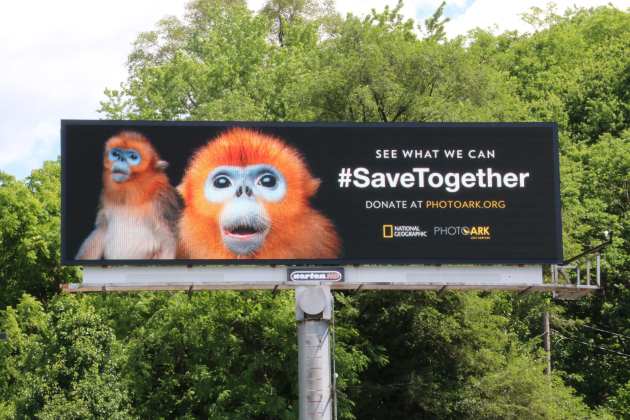 I've heard Joel Sartore's pitch, and it resonates with me.  Joel is from the Midwest (Nebraska), with a strong work ethic.  I heard him speak on May 16 the OAAA\Geopath National Convention + Expo.  The audience rated him best presenter in a line-up of pro talkers.  A globetrotter, Joel was grounded a year to help his wife fight cancer.  During this time of contemplation, he resolved to make a difference by photographing vulnerable animals.  Since then, he has photographed more than 6,000 species around the globe; some are extinct, others have stabilized.

Joel Sartore — Inspired by legendary naturalist artist John James Audubon — has produced stunning photography, with each animal subject looking into the camera. I am so impressed by Joel's photography that I put his pictures on my (donated) billboards.
National Geographic funds advocates in the field to prevent extinction, such as Carlton Ward Jr., who works with scientists and landowners to protect the Florida Panther.
This project with worthy of support, and I am proud to have the opportunity to promote it on our digital billboards in Cincinnati.  Please, let's #SaveTogether.
Mike Norton is executive vice president of Norton Outdoor Advertising, a three-generation family-owned business based in Cincinnati.  Joel Sartore is scheduled to speak at the Cincinnati Zoo today as part of the Barrows Conservation Lecture Series.
Reposted from Billboard Insider.
Download the PDF