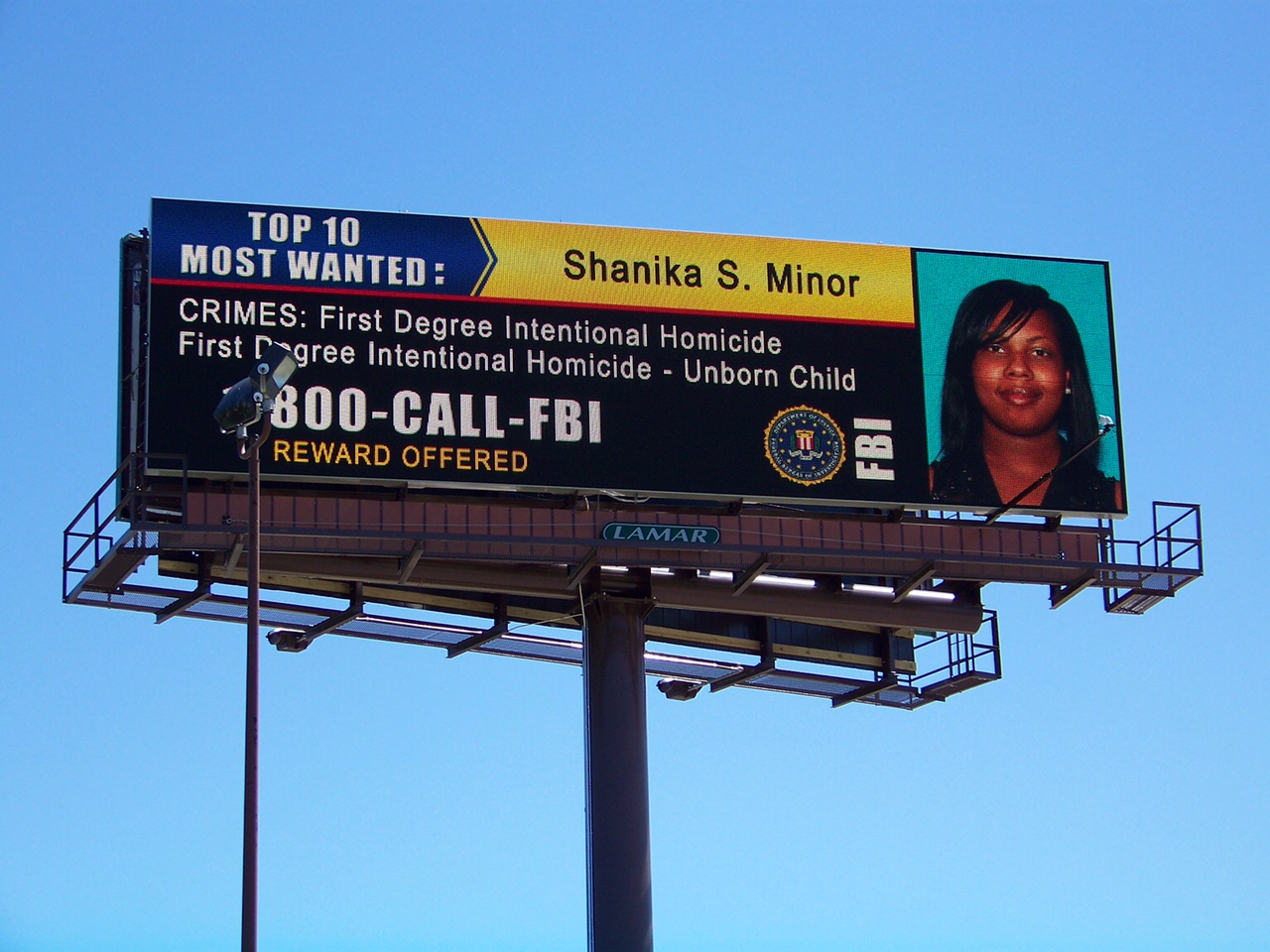 The FBI added a murder suspect to its Ten Most Wanted list on June 28, and immediately activated digital billboards in eight states. The suspect, Shanika S. Minor, was captured on July 1 in North Carolina.


Minor was wanted for murdering a woman who was nine months pregnant in Milwaukee on March 6.  The victim was shot at home, and lost her unborn child.
For nine years, the out of home (OOH) advertising industry has partnered with the FBI.
History lesson:  the public part of public safety has not changed
In 1949, a reporter asked the FBI for a list of the toughest criminals at large.  That list, with photos, was published on the front page of The Washington Daily News.  The resulting public fascination — and arrests of several of the fugitives — prompted the FBI to establish its Ten Most Wanted Fugitive program the following year.
The first fugitive on the first list, Thomas James Holden, was arrested on June 23, 1951, in Beaverton, OR, following a tip from a citizen who read a news article in Portland.  The third fugitive on the original list was arrested March 18, 1950, in St. Paul, MN, following a story in the local newspaper.
Vast change:  technology              
Since then, the way the public receives information has changed dramatically.  The Washington Daily News has been gone since 1972.  The FBI now embraces social media, the internet, and yes . . . digital billboards to communicate with the public.
Click here to view a video testimonial from the FBI.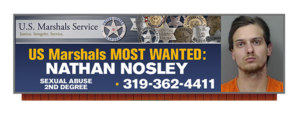 US Marshals Report Success in Iowa
In Cedar Rapids, Mary Porath of Lamar Advertising Company reports that the US Marshals Service contacted her on June 28 at 11:00 a.m., asking for help to locate a suspected child rapist.
"We had his picture up and running on three digital billboards by 3:00 p.m.," she said.  "At 6:25 p.m. I received a call that he was in custody. The Marshals said they received so many calls that he turned himself in before they picked him up."
Click here to read full article.