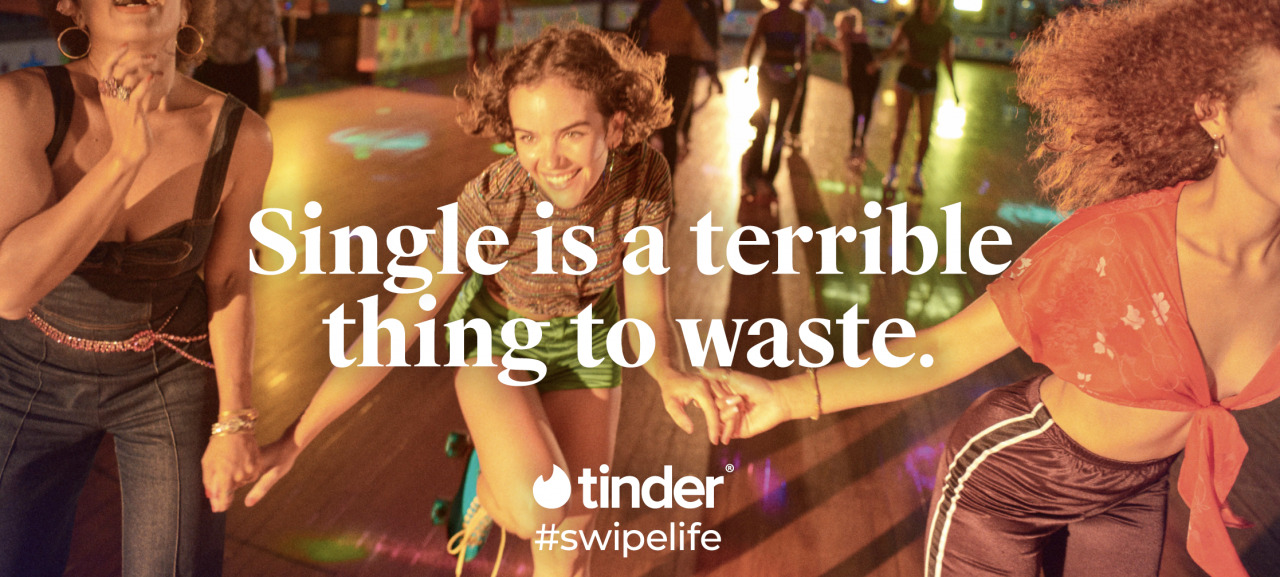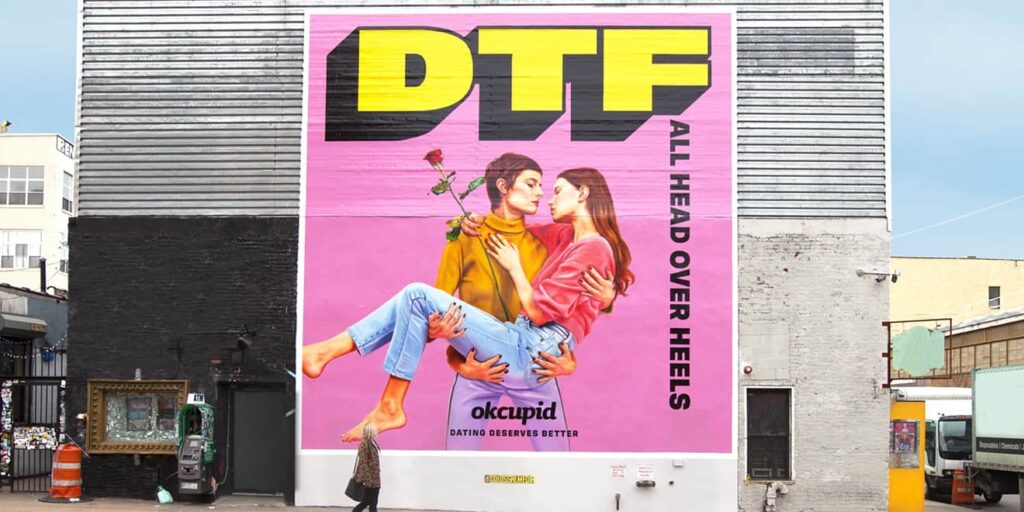 OkCupid's controversial OOH campaign has earned the desired return, according to the brand's first CMO Melissa Hobley.
The DTF campaign, which rolled out across the country throughout 2018, has boosted social mentions of OkCupid by 50 percent.
More importantly to OkCupid, the ads have resonated with young women and members of the LGBTQ community.
"The insight driving this campaign was that this phrase, 'DTF,' is one that is typically used as a label on young women, one that they have no say or no voice in," Hobley told Adweek. "Certainly this campaign was birthed in the era of 'Me Too' and in a year that's really important for women."
Others Follow Suit
This month competing social apps are using OOH in new brand campaigns.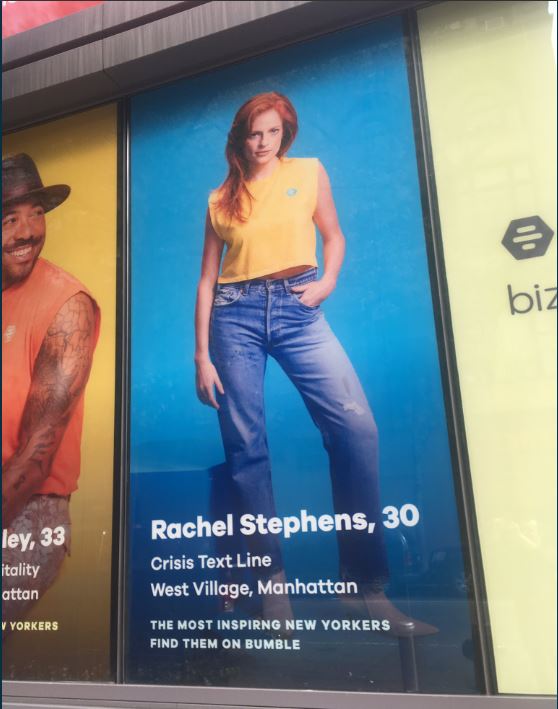 Bumble is sharing real-life stories of 112 of its "inspirational and relatable" users across New York for its largest ad campaign to date.
The social connection app, which now offers solutions beyond dating connections, wants to "encompass a lot of voices" and "celebrate the city and the incredible people using our product," CEO Whitney Wolfe Herd told Adweek. "We've never invested as much intellectual or financial capital into a marketing campaign before."
The campaign will extend from billboards, storefronts, subway takeovers and double-decker illuminated buses (some 500 outdoor placements in all) to coffee sleeves, pizza boxes, and wraps around the New York Post. Many OOH ads will be hyper-targeted to users' neighborhoods, favorite hangouts, and workplaces.
Tinder is targeting singles in its first major brand campaign, Single is a Terrible Thing to Waste, a celebration of single culture and the important role being single plays in people's lives. The campaign combines OOH and digital/online ads to feature hero women dating the way they want to.