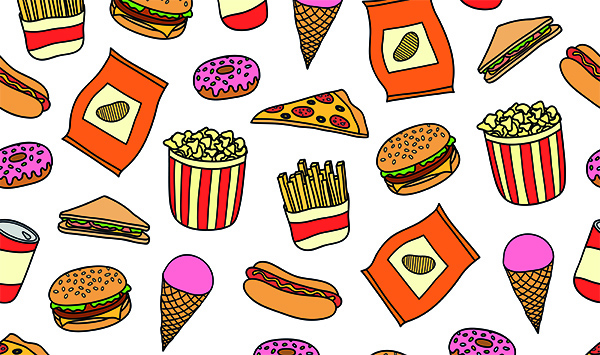 As the pandemic pounded the advertising industry in Britain, the government piled on. Prime Minister Boris Johnson, who lost weight after contracting coronavirus, wants to ban "junk food" advertising in the UK to battle obesity:
No ads on TV or online before 9 p.m. for foods high in fat, salt, or sugar. These ad restrictions are expected to take effect by the end of 2022, perhaps sooner. The UK has the power to impose this ban; the prime minister's government has a substantial majority in Parliament.
The TV/online ban (focused on childhood obesity) could expand to include out of home media. We'll probably know more by the end of the year. Possible options for out of home media include expending the existing 100-meter buffer zone from schools and also adding other public spaces such as parks and sports areas. The current 100-meter schools exclusion restricts advertising of alcohol, gambling, lotteries, e-cigarettes, and rolling papers.
Fatty, salty and sugary foods will be defined by a nutrient profile model; exemptions are likely for products like olive oil. The British public does not realize the broad extent of the ad restrictions, says Tim Lumb, director of the out of home media trade association in the UK (Outsmart).
Could it happen here?
The global debate about promotion of fatty/salty/sugary foods reminds us that the First Amendment makes America unique.
Banning commercial speech in the United States would collide with free speech protections in the First Amendment in the Bill of Rights, a sharp sword that tends to cut down limits on speech.
In the US, commercial speech is protected speech, including promotion of vice products.
The US Supreme Court ruled that Massachusetts' outdoor and point-of-sale advertising regulations related to smokeless tobacco and cigars violated the First Amendment (Lorillard Tobacco Company v. Reilly, 2001).
A federal appeals court said San Francisco's ordinance requiring warning labels on outdoor ads for sugary drinks violated the First Amendment (American Beverage Association v. City and County of San Francisco, 2019).
The federal appeals court for the District of Columbia said mandated tobacco warnings violated First Amendment speech protections (J. Reynolds et al v. Food and Drug Administration, 2012). Subsequent litigation is pending.
All stakeholders acknowledge that obesity is a costly problem, related to heart disease, stroke, type 2 diabetes and certain types of cancer. As Prime Minister Johnson urged Brits to shed weight, studies indicated that being overweight makes coronavirus worse.
In August, legislators in the Mexican state of Tabasco voted to ban the sale of sugar-sweetened beverages and highly processed foods to those under 18. Twelve days earlier, the state of Oaxaca — which has a high level of obesity — took similar action.
The prevalence of severe obesity in the US increased from 4.7 percent to 9.2 percent from 1999-2000 to 2017-2018, said the Centers for Disease Control and Prevention (CDC).
But are ad bans the way to go? In Australia, some state governments including Queensland have discussed restrictions on advertising of high fat-sugar-salt foods at government-owned sites (2,000+ outdoor ad spaces including bus shelters, train stations and roadside signs).
To play its part in combatting obesity, Australia's trade association for out of home media (Outdoor Media Association, OMA) launched a National Health and Wellbeing Policy.
The new policy, which builds on existing self-regulation that restricts ads for alcohol, gaming, and sex businesses from a 150-meter buffer from schools, took effect on July 1, 2020. Charmaine Moldrich, chief executive officer of OMA, said this proactive policy aims to meet the government's objectives, deliver a consistent national approach, and mitigate the need for the introduction of state-by-state restrictions.
In Australia and the UK, the out of home ad industry has pledged to donate space to support healthy choices through awareness campaigns.
In Britain, Tim Lumb of the Outsmart trade association says ad bans are ineffective in fighting obesity.
"The evidence for the effectiveness of advertising restrictions as a means to reduce obesity is very, very poor. The government's own impact assessment confirms this," Lumb said. The weak link between adverising and obesity could be the basis for a legal challenge in Britain.
In the US, the out of home industry code includes a 500-foot buffer from schools (no ads for products illegal for sale to minors).
Working with The Advertising Council and other partners such as 4-H Clubs and Boys & Girls Clubs of America, out of home advertisers promote exercise and healthy activities.