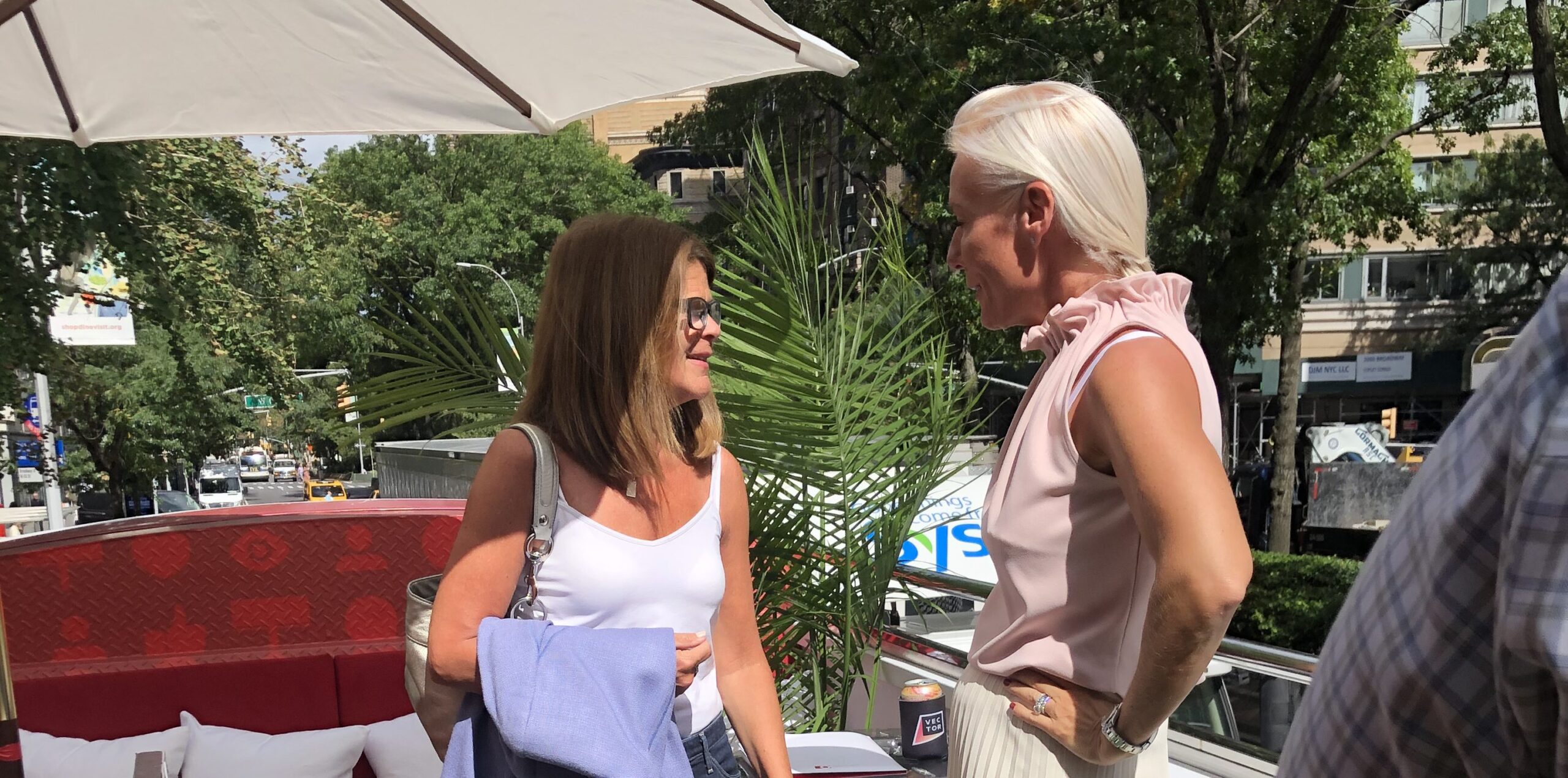 I began my new role at OAAA in mid-September. What a month it has been!
Over the past four weeks, I've commuted between our headquarters in Washington and a temporary office in New York, and I've begun to travel around the country on a nationwide listening tour. I am committed to sitting down with as many people in the OOH ecosystem as I can to understand the challenges and the opportunities facing the OOH medium.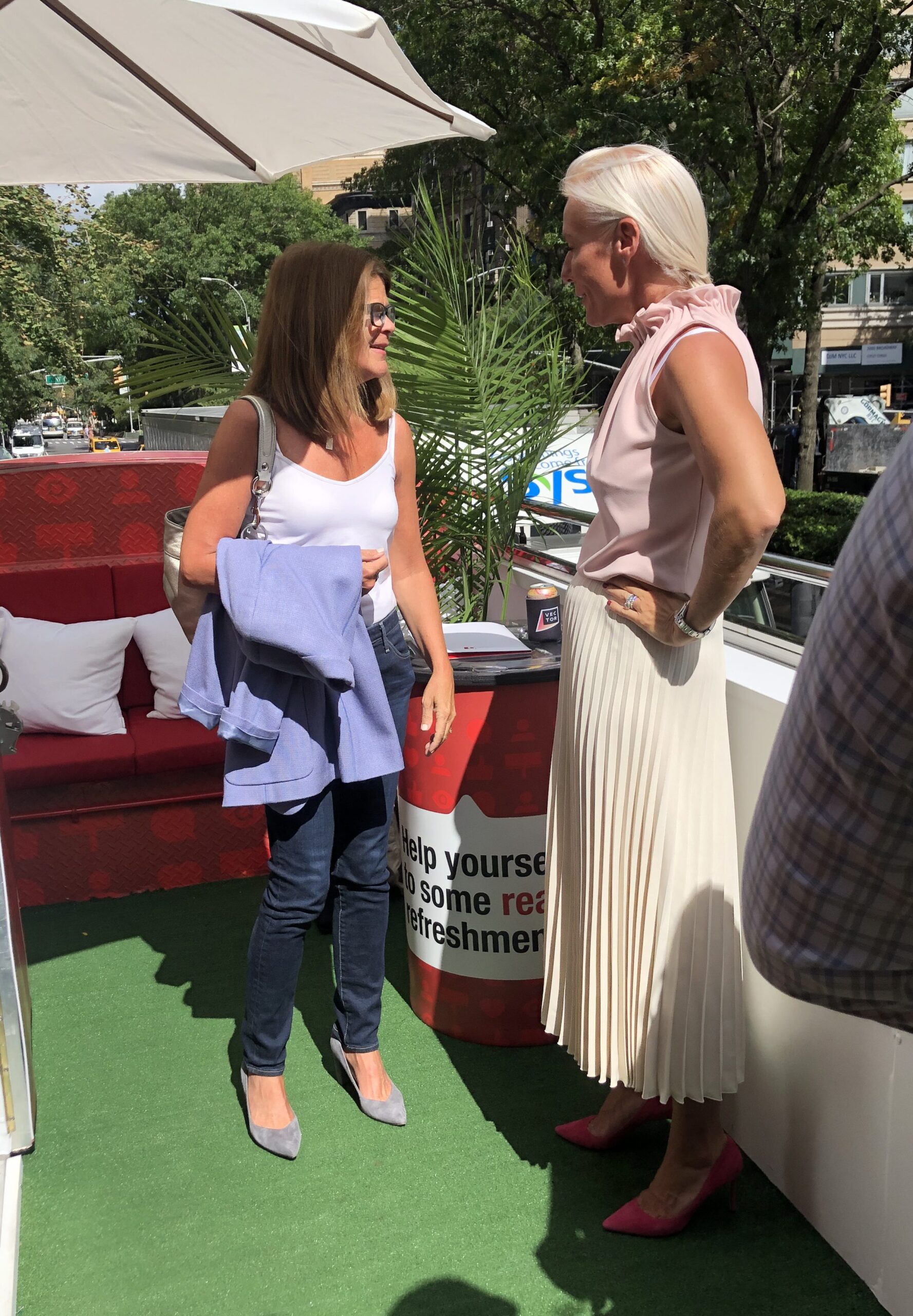 So far, I've met with media owners and publishers, CMO's, agencies, trade associations, investors, and government officials, including Wyoming Senator John Barraso, who is chairman of the US Senate committee that regulates billboards. I've represented the OOH industry at Advertising Week and the ANA Masters of Marketing; and I'll be in New York this week at Digital Signage Week, the Daily DOOH Investor Conference, and the AdTECH conference."
My education is still a work in process, but I've learned so much already. Here are a few major themes that I'm hearing out there:
Our future is bright.

Everyone I've met so far, without exception, is optimistic about OOH and confident about its future. We are experiencing tremendous sales growth, and almost everyone thinks it is sustainable and will continue.
Seize the day.

The consensus is that this is OOH's moment and we must seize the day. People want OAAA to do everything we can to help raise OOH's profile with advertisers and grab permanent market share from digital and TV, which are both facing serious headwinds. Though government relations will always be our most important job, members want OAAA to promote OOH directly to advertisers and agencies. They believe, as advertisers continue to spend half their budgets on Facebook and Google with decreasing effectiveness, we have a very convincing story to tell.

Our structure is a plus.

It has been so important to get out of New York and Washington. The very first stop on my listening tour was St. Louis, with independent operator DDI Media and CEO Vince Miller. I visited the DDI office, toured a plant, and met the team. I saw first-hand that OOH advertising is still very much a local business. I gained a deep appreciation for the concerns of independent operators. And I saw how vibrant our industry structure truly is. In addition to large and important companies like Clear Channel, JCDecaux, Lamar Advertising Company, and OUTFRONT Media, our industry is composed of hundreds of small, privately owned, and independent companies whose entrepreneurial, "can-do" spirit truly inspires me. OAAA will always champion and support all members of the OOH industry, big and small. Our diversity is a tremendous source of strength.

Make digital work for OOH.

The executives I've met are grappling with digital transformation throughout their businesses. They want proven solutions and best practices to address their biggest challenges. OAAA members know that "embracing digital" means so much more than converting printed billboards to digital. They want OAAA to help build a universal digital framework that accelerates industry sales and market share, while improving results for media owners across the board. We must make digital work for OOH at ever level, especially in the areas of data, programmatic, technical standards, privacy, and the lightening-fast convergence of digital, mobile, video, and OOH. OAAA can and will take the lead in this area.
Speak as one industry.

OAAA members tell me our industry could do a better job communicating with the marketplace. They want OOH to speak with one unified voice. Though we all may have different corporate structures and different types of inventory, we all share the same objective – to help advertisers reach the right consumers at the right time in the right place, whenever they're away from home. We are all one OOH industry. Sometimes a printed billboard is the most effective way to reach a consumer. Sometimes, it's a digital place-based screen. Sometimes it's a bus wrap. Sometimes, it's all three. Members want increased collaboration and coordination, especially in communications, with other trade groups and organizations. They want an inclusive OAAA that welcomes and supports all members of the OOH ecosystem.
Think big!

We must think big to help OOH break out of its traditional silo. To grow our share of overall media spend, we have to grow faster than the overall market, and that means getting aggressive and sourcing increased share from other media. Everyone I've spoken to feels OOH has much greater potential than our current 4+ percent market share. Our current 7-8 percent revenue growth may propel us to finally break through the five percent market share barrier in 2019. But there's really no reason why we can't achieve a 6, or even a 7 percent market share in the foreseeable future. OOH in some European and Asian markets have 8, 10, even 12 percent market shares, so it's not impossible. I truly believe our industry, driven by creativity and innovation, can get there.
In closing, I want to thank everyone who has reached out with encouragement and support. My listening tour will continue through the end of the year, and I promise to report back on what I am hearing. In the meantime, feel free to contact me at [email protected] or 202-833-5566. I'm eager to hear from you!