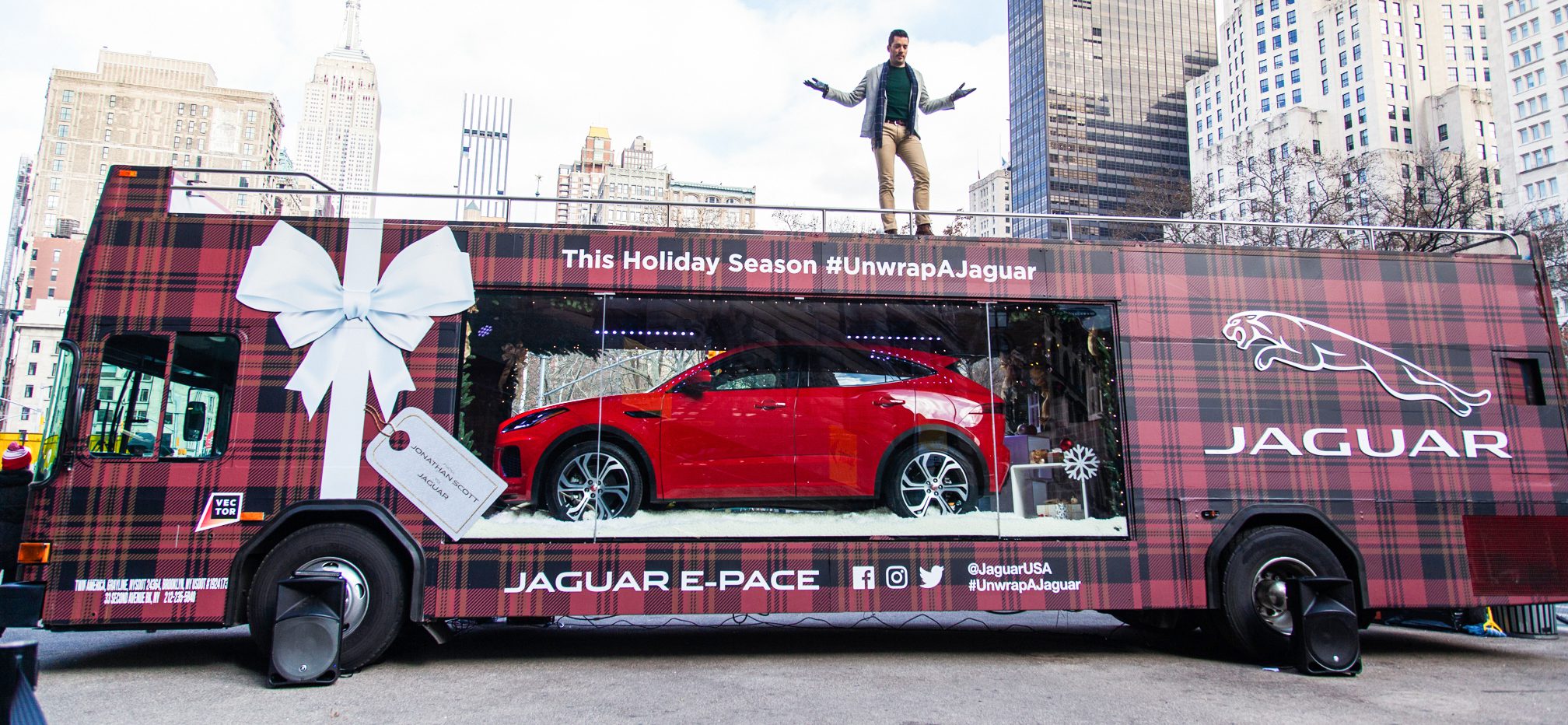 Whenever I talk to advertisers and agencies they often ask me the same question. "Why out of home?" And "why now?"
My answer is simple. OOH is on the move, it's growing faster than any other traditional advertising platform, and it is breaking through the clutter. One of the key reasons is OOH's unparalleled creativity. Creativity is our industry's secret weapon and one of our most important competitive advantages.
Marketers have always relied on OOH to drive consumers "from the big screen to the small screen" – from OOH displays to mobile phones. The most recent OAAA research conducted by Nielsen found that 66% of all OOH viewers used their mobile phone after seeing an OOH ad, most typically to look up information about an advertiser.
But lately, we are starting to see things move in the opposite direction, from small phone screens to OOH's big, bold, beautiful canvas. Throughout the consumer journey, people are 'looking up' from their devices and experiencing the real world in real life. When they do, they engage with the real thing – the creative power, impact, and engagement of OOH advertising.
Sometimes, a simple idea presented in a uniquely creative way can result in the most powerful advertising. Many marketers have built their brands using OOH's creative canvas. Think Apple, Nike, McDonalds, Coca-Cola, Mini Cooper, and Chik-fil-A. Advertisers get it. Agencies get it. You just can't achieve the same impact on a mobile phone or a tablet.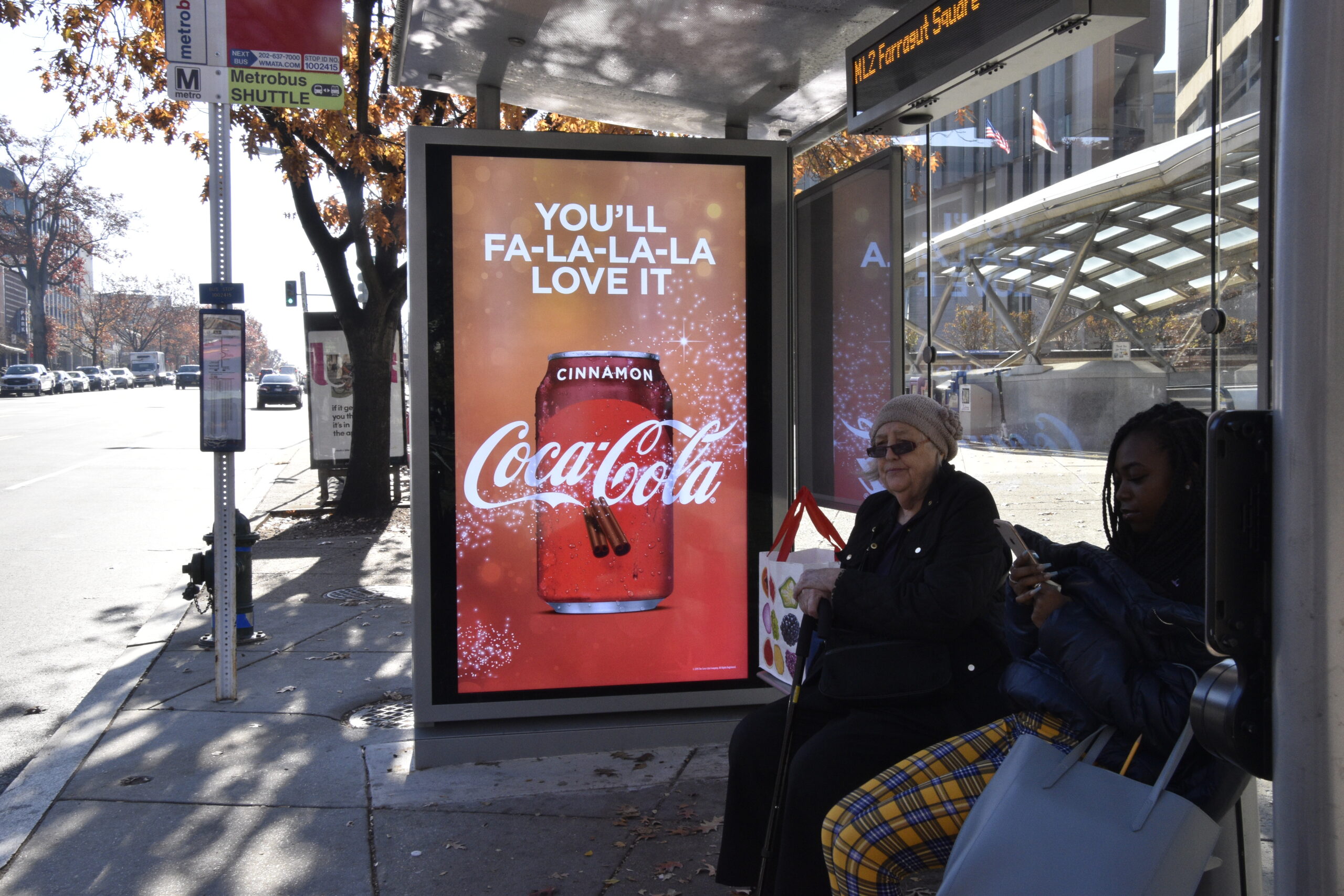 Another aspect of OOH creativity that advertisers value is its 'amplification effect.' Consumers love to share creative advertising campaigns on their social networks, especially when they appear in the real world. Whenever an OOH campaign catches fire and goes viral, advertisers receive buzz, social currency, and millions of dollars in free media. Though you can never predict when a campaign will go viral, when it does, OOH becomes the best advertising investment there is.
OOH delivers exponentially when creativity is combined with context. Reaching the right consumer with the right message at the right time and place has tremendous power. Launching a DTC brand with a New York City subway takeover is unique to OOH.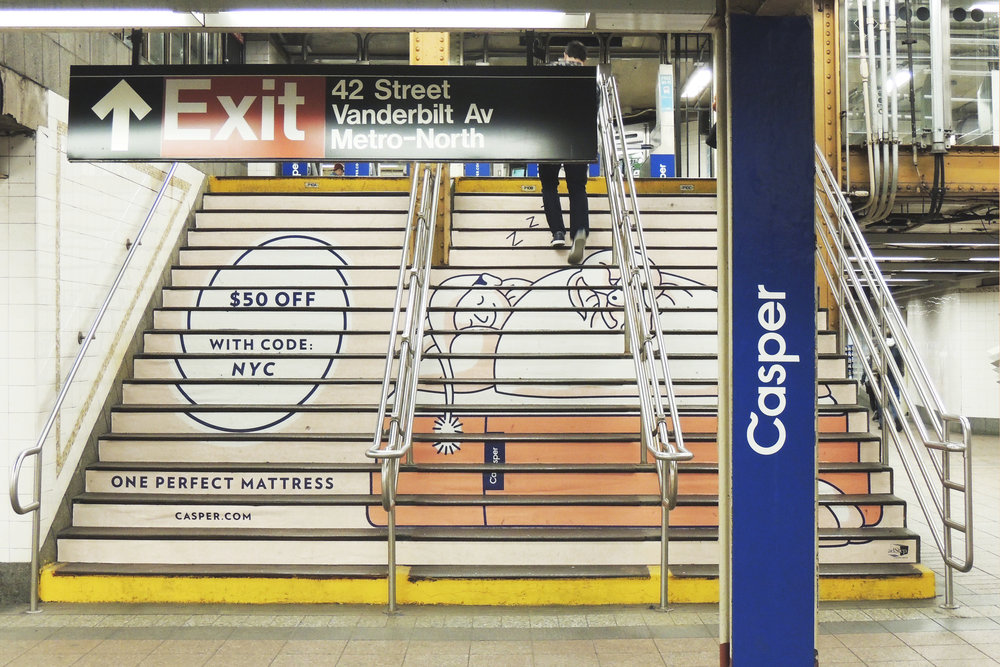 So is inserting a Jaguar SUV inside of a double-decker bus.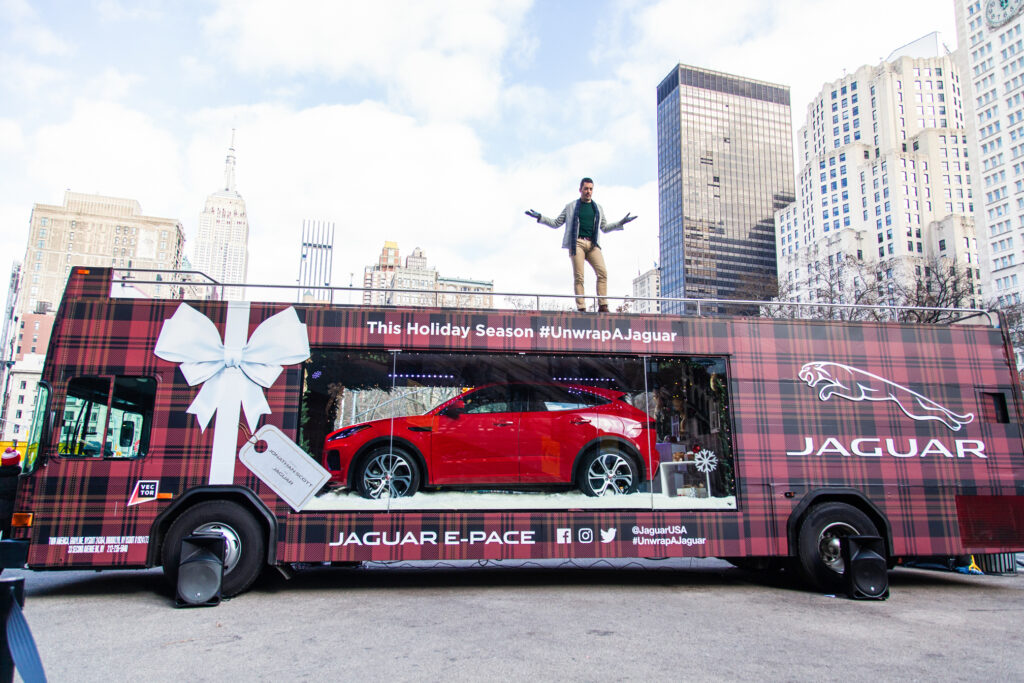 Or hand-painting a gigantic vodka bottle on the side of a building.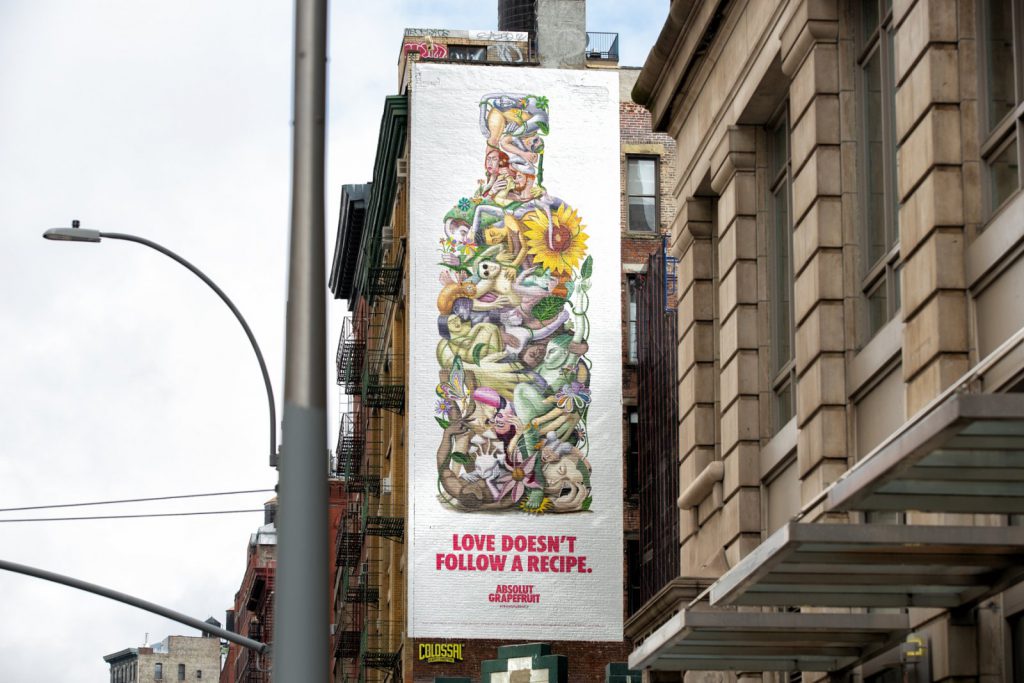 Johnson & Johnson's "Crying Baby" campaign for its Johnson's Baby brand illustrates beautifully how OOH connects creativity and context. Video of a cute, crying baby ran on large place-based screens located in shopping centers. Featuring full sight, sound and motion, the creative used embedded sensors to make the baby stop crying and start smiling and giggling whenever someone approached the screen to check it out. This award-winning work from BBDO proved "there's a little bit of a parent in all of us," and is the type of highly interactive and emotionally engaging brand story that only OOH can tell.
Creatives love OOH because OOH is one of the best platforms for creativity. It's no wonder that agencies from around the world study OAAA's OBIE Award-winning campaigns for inspiration (enter this year's awards program at obieawards.org). It's also not surprising that OOH is always the largest award category at the Cannes Lions.
The photographer Annie Leibovitz experienced OOH's creative power first-hand. Glossy magazines like Vanity Fair and Vogue used to be her medium of choice. But recently, Leibovitz shot a campaign titled "People Matter" for TriNet, an HR solutions company. The brand wanted to showcase the human side of small business by featuring arresting black and white portraits of founders, business owners, and executives in the workplace.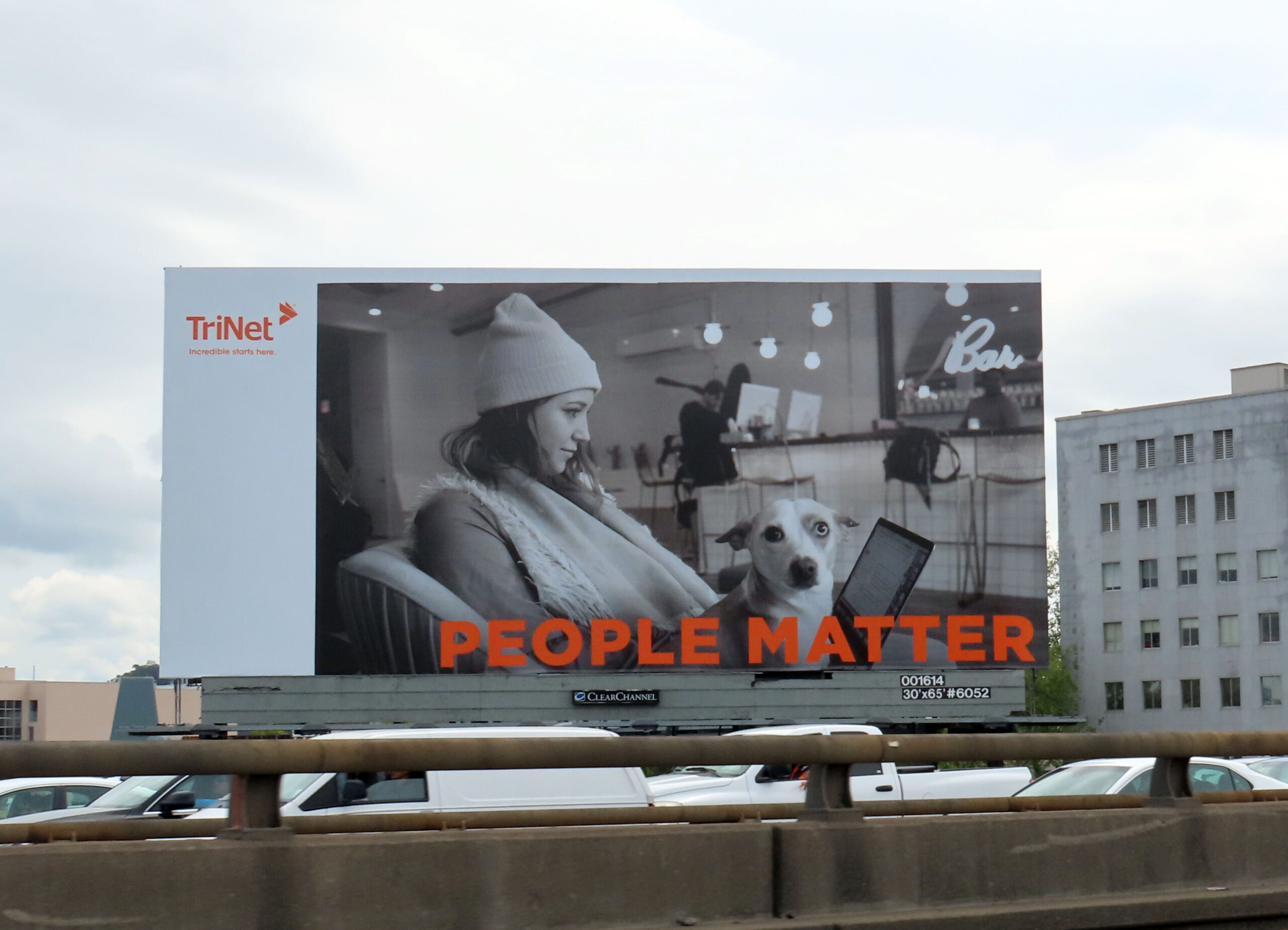 Leibovitz's photos appeared on giant OOH locations from San Francisco to New York, and the campaign garnered significant attention and buzz. Though TriNet also had radio and TV in the mix, only OOH could deliver the creative canvas, the bold impact, and the immersive imagery the brand needed to tell its very human story.
Advertisers take note.
I'd love to hear what you think. Please drop me a line at [email protected].