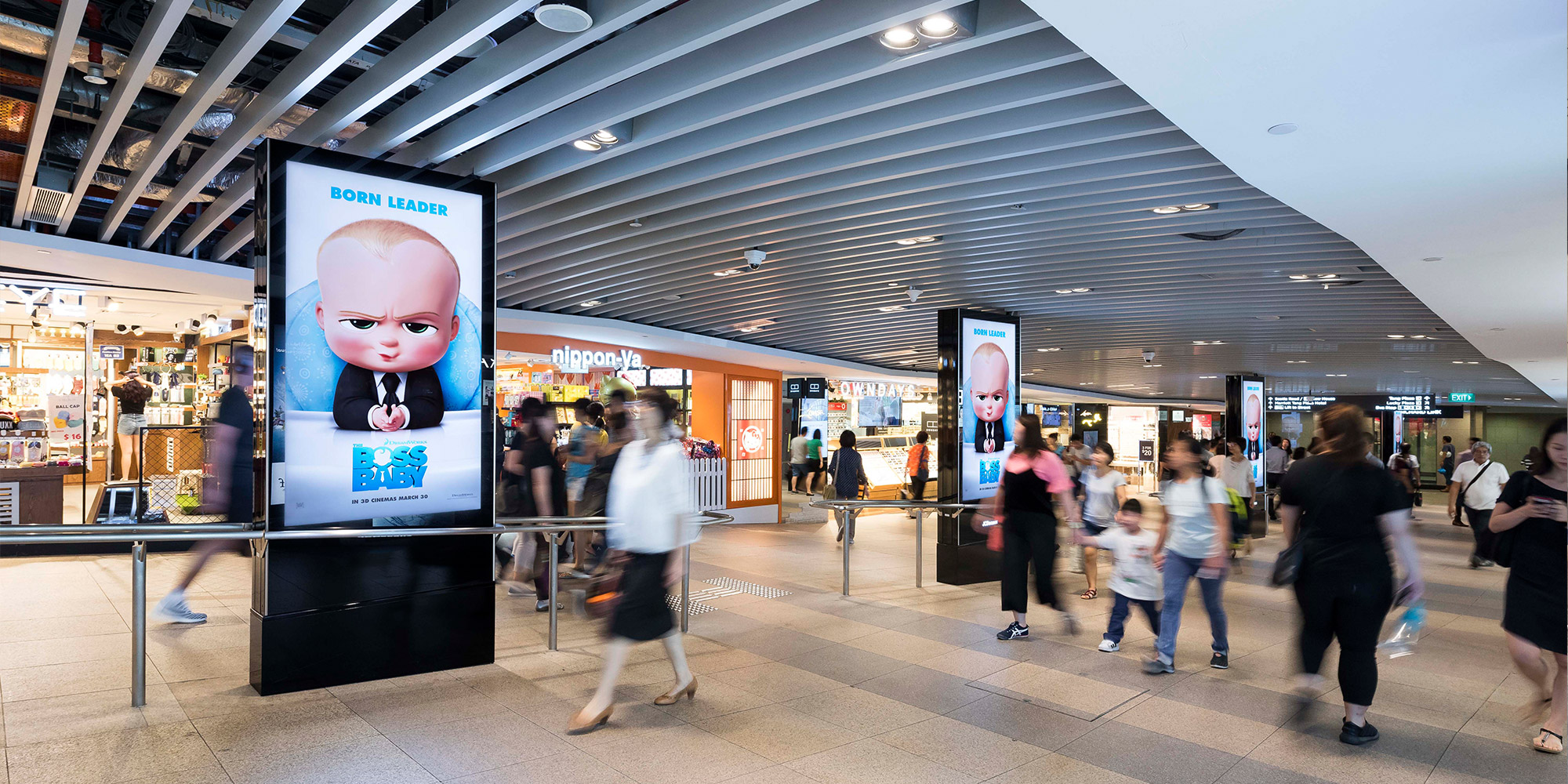 As we gather together this Thanksgiving, OOH advertising has much to be thankful for. Out of home is booming, OAAA members are notching record sales, and our medium is in a better position today than it has ever been.
Some of this success can be attributed to the increasing role of automated and programmatic buying and selling in the OOH marketplace. Because of this, new money is flowing into OOH, and that's a very good thing.
During my national listening tour, OAAA members and OOH industry leaders have consistently cited automation and programmatic platforms as one of their biggest opportunities. Yet, there is still a lot of uncertainty.
The two concepts are often confused for the same thing, but they are actually very different. Automation is the driving force in OOH today and is quickly being adopted in our industry. Automation brings the buy-side and the sell-side together electronically through an online interface, though it doesn't replace traditional salespeople. Among other benefits, automation standardizes workflows, improves audience targeting, makes it faster and easier to transact, and makes account management and campaign reporting more efficient. It takes significant cost and labor out of the process. And it benefits printed OOH just as much as it benefits digital OOH.
Programmatic on the other hand, is a subset of automation. Programmatic buy/sell platforms take automation to the next level. They are like "closed-loop" electronic platforms that leverage data, online bidding, dynamic pricing, advanced attribution, and machine learning, helping advertisers buy audiences instead of locations. They allow advertisers to traffic, optimize, and change campaign creative in real-time. And, they provide online measurement and attribution for post-campaign analysis and reporting.
Though programmatic OOH transactions will total only $120 million in 2019, its influence and potential is exponentially greater. Programmatic buying is growing fast, and most believe it is almost all incremental revenue. In many ways, programmatic is the 'holy grail' of OOH, because these platforms tap into new advertisers and new budgets, providing access to a growing market that increasingly wants to buy media this way. Programmatic puts OOH on equal footing with other advertising formats, especially digital and mobile. Most importantly, it transforms and elevates OOH advertising by selling audience and results, instead of location and price.
While the benefits to digital OOH are clear, don't underestimate the role programmatic will play in the near future for printed OOH. While we'll never be able to change out printed OOH campaigns with a click on programmatic platforms, printed OOH benefits from the same audience insights and analytics for targeting. It benefits from the same automated buying, selling, measuring, and campaign reporting efficiencies. And it benefits by attracting incremental new advertisers and agencies that want to plan and buy integrated OOH assets that reach the right consumer at the right time and at the right place, whether they are printed billboards or digital screens.
Most everyone agrees automation and programmatic offer game-changing opportunities. Some OAAA members are already developing their own SSPs (supply-side platforms) that connect with a growing number of DSPs (demand-side platforms). Others are dabbling, testing, and piloting. Some are forming alliances and placing bets on platforms and providers. Others are hanging back, waiting for the market to develop. Based on this range of activity, two things are clear. We are still in the very early days. And, the industry needs education and leadership from OAAA, because programmatic works best if we all work together.
As a first step, OAAA has brought together leaders from all facets of the OOH business to form two new committees that will develop common definitions, guidelines, and standards around automated and programmatic buying and selling, so that the entire OOH industry, not just digital publishers, can develop a standardized approach, speak the same language, and craft a unified vision.
OAAA's Data Use and Analytics committee will develop common standards and protocols for data collection, usage, targeting, attribution, and analytics. OAAA's Programmatic and Automation committee will develop best practices to standardize and accelerate automation and programmatic planning, buying, and selling. Both these committees will ensure that all members have the platform, education, and support they need to successfully leverage data, automation, and programmatic in their own businesses.
We're not doing this work completely in a vacuum. Other organizations have made important contributions that we can build on, but OOH is different in many ways from mobile, digital, and video. There is no room for 'copy and paste'. We must create our own best practices and common standards to make automation and programmatic work, at scale, for OOH. We must be united, speak as one industry, and move in a single, decisive direction.
Ultimately, establishing this strong foundation will build scale for OOH and lead to continued increases in industry revenue. We'll make OOH easier to plan, buy, and measure. We'll increase efficiency and create a profitable new sales channel. We'll maximize yield. We'll make more of our assets available to new customers and media budgets. We'll use data to make our medium more targeted and effective while identifying new high-value audiences at increased rates. We'll streamline workflows, reporting, and attribution. And, we'll level the playing field with other media and make OOH more of a core media buy than ever before.
You'll be hearing a lot more from me on this important topic in the coming months. But for now, I want to wish everyone a happy and healthy Thanksgiving. An old German proverb said it best. "Give thanks for a little, and you will find a lot." Please drop me a line at [email protected].