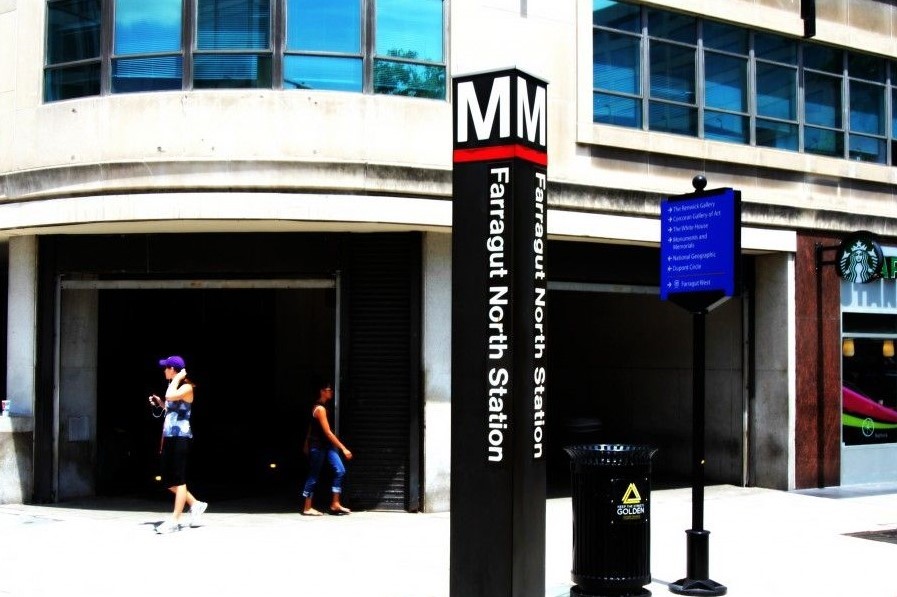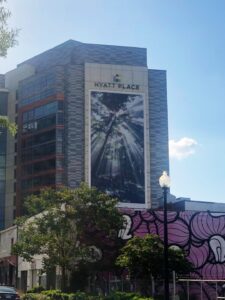 As I wake to dawn breaking through my 11th floor apartment windows, I gaze off into a perfect view of the city. To the south, I'm greeted by the Capitol building across an expanse of DC brownstones, and if I turn my head I'm almost face-to-face with a 2,500 square foot "Earth Shot on iPhone" wallscape.
The current creative features a star burst of sunlight breaking through a canopy of trees.
My commute is an easy one, I get on the DC Metro Red Line and hop off at the Farragut North station, which is named after a long-dead navy admiral. The lessons I learn during my commute, however, are as fresh as the coffee I discovered at Bluestone Lane.
Which brand takes the #1 spot in OOH media?
Apple, the top OOH brand in 2018, has recently dethroned McDonalds as the top competitor for OOH media. And, during my commute, I can fully corroborate the new placement.
I am constantly eyeing new campaigns and OOH ads. Not only do I work in the industry, but I can always appreciate great creative. The tunnel at my metro stop is like an art museum, lined with striking nature photography shot on Apple iPhones. As a creative, I'm enthralled by images and the clean borders of the advertisements. At street level, the nearest bus shelter features yet another Earth Shot on iPhone poster:
Connectivity at Its Finest
Phillip Kotler, in his book Marketing 4.0, says "connectivity changes the foundation of marketing, the market itself." My morning commute puts connectivity in clear focus. OOH connectivity is a cycle of media to consumer, and back to media. It starts with photos shot on small screens, which is then displayed on larger formats, which then saturate social media feeds. This modern blend is a testament to both connectivity and pervasive presence of OOH.
Billboards Break out of the Box
Occasionally, people claim and OOH ad space is not media like TV, print, and social media. Of course not! OOH is unique with special benefits valued by brands. OOH is flexible and serves multiple purposes. Apple's iPhone posters and billboards spike that canard. They communicate art, ideas, commercial messages, and also advocacy in the case of Earth Shot on iPhone (for lions, frogs, sharks, and more).
Can Anyone take a Great Picture?
"iPhone photographers are some of the most creative in the world," says Apple CEO Tim Cook. I'm sure this comment is directed at me, and while I save for a $999 iPhone X, this is something I can get behind now. The power of this campaign is rooted in showcasing design and focusing on the powers of OOH media.
Download PDF