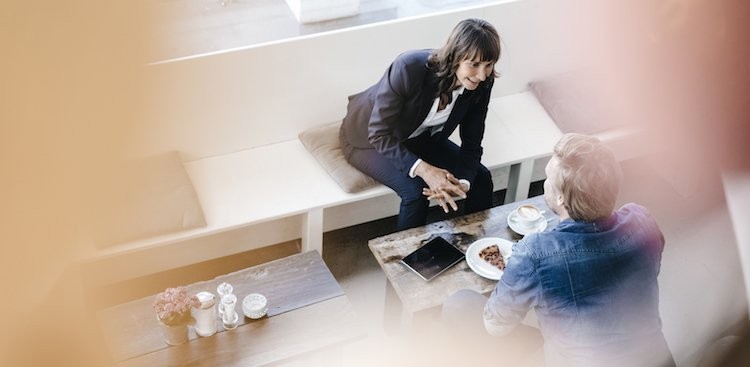 In business, there is ultimately one goal – GROWTH. And to do that, client relationships must be nurtured first.
"We see our customers as invited guests to a party, and we are the hosts. It's our job every day to make every important aspect of the customer experience a little bit better." ~ Jeff Bezos
If your company does not have someone directly in charge of managing client relations, I highly suggest you consider transitioning one of your employees into the role. It requires a "go-getter" who needs to be an expert in all things people – respect, conflict resolution, encouragement, and leadership. Client relations professionals understand how to hone the customer experience, making each customer feel great about their business decisions and confident in future choices.
Managing client relationships is much like managing personal relationships. Clients respond to direct intention and thoughtfulness. Hand delivering gifts to say "thank you" for their business may seem like a dated tactic, but it's as effective as ever. This can be a way to check-in and make sure a client's advertising strategies are working well for them while showing genuine appreciation for a successful partnership. If not, it may be time to pivot and recommend a revised strategy. Either way, it demonstrates a sincere interest in their business success.
As the Director of Client Relations at a family-owned OOH media company in the Midwest, I work with hundreds of small businesses throughout the region. I enjoy working with business owners because they understand every aspect of their specific industry like the back of their hand.
Small business owners are ambitious, they are proud, and they work hard to succeed for their families and communities. I am always humbled to work in an industry that plays an important role in economic growth and cultural impact within the communities where we operate.
There is something satisfying about meeting with an apprehensive business owner, working them through the creative design and location selection process for an OOH campaign, and then coming back in a few months to witness their satisfaction with the program and overall experience.
They are often excited to talk about how much they "love their OOH campaign", how much attention the campaign is getting, and they always want to share photos. They take pride in their ads, because they are proud of the business they operate, and each OOH ad is a reflection of their business success.
Hearing about success stories is my favorite part of the job. Client relations is about building a partnership, connecting with customers, and growing a business based on trust and transparency.