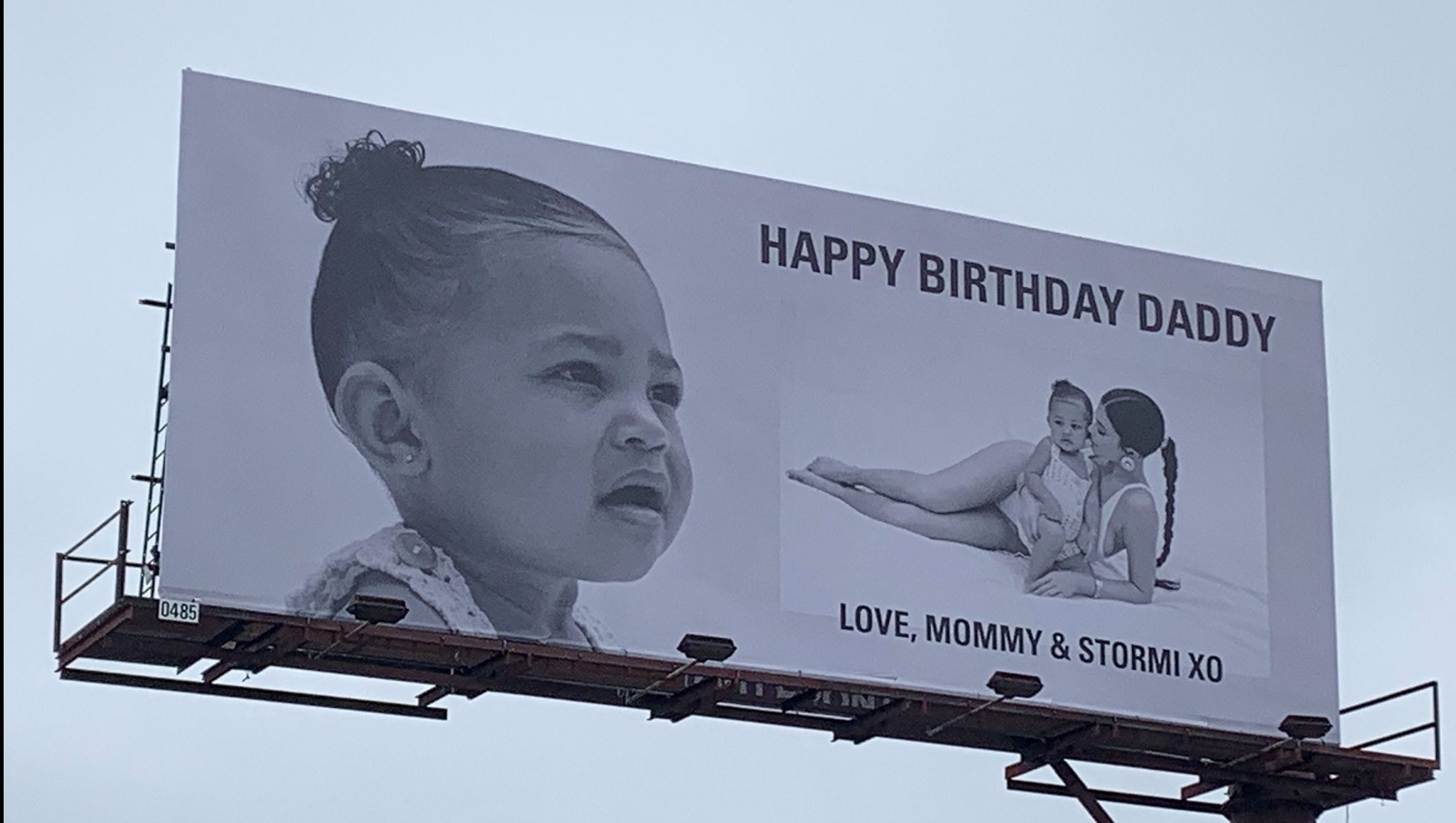 Celebrities typically are accustomed to the limelight. They often saturate our social media feeds and cover fashion magazines, appearing in mainstream media and advertising around the world. This international attention comes as no surprise to them or consumers.
However, influencers have found there's a larger statement to be made. Popular athletes and celebrities are finding their own value in OOH. In fact, there has been a recent trend of celebrities buying billboards, often to honor a milestone or achievement.
When it comes to fame, celebrities recognize OOH is impressive, is seen, and makes a bold statement.
Kylie Jenner, the world's "youngest self-made billionaire," has appeared on billboards in Times Square and beyond. To honor rapper and producer Travis Scott's birthday, she bought a billboard in Los Angeles. "Happy Birthday Daddy…Love Mommy & Stormi XO." The billboard featured Jenner and their daughter, Stormi.
Jenner's billboard birthday gift was covered in top entertainment media including Billboard Magazine, Entertainment Tonight, and PEOPLE.
Kylie Jenner Goes Next Level for Travis Scott's Birthday with Billboard of Her and Daughter Stormi https://t.co/brpNpK6oPd

— People (@people) April 27, 2019
In anticipation of Serena Williams' return to work after giving birth, her husband Alex Ohanian Sr. purchased four billboards to honor her accomplishments. The billboards said, "Greatest Momma of All Time" "Serena Williams, G.M.O.A.T" The billboards were a gift intended to inspire the new mom on her arrival to a tennis competition.
Ohanian posted photos of his work to Instagram, and wrote: "These just went up on alongside I-10 into Palm Springs. @olympiaohanian & I wanted to welcome her back to tennis. Designed them myself, with some help from Jr."
These just went up on alongside I-10 into Palm Springs. @OlympiaOhanian & I wanted to welcome her back to tennis. Designed them myself, with some help from Jr.#GMOAT pic.twitter.com/zRcMmxhgB5

— AlexisOhanian7️⃣7️⃣6️⃣ (@alexisohanian) February 27, 2018
Ahead of 2016 MTV Video Music Awards, where Rihanna was honored with the Michael Jackson Video Vanguard Award, Drake bought a large billboard in Los Angeles to congratulate the star. Read about it in Billboard Magazine.
Drake bought out a billboard to congratulate Rihanna on her VMAs Michael Jackson Video Vanguard Award! ???? pic.twitter.com/VOAX0DBoTc

— Rihanna Stats (@RihannaStats) August 26, 2016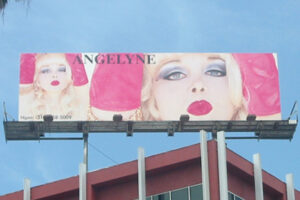 Perhaps the most iconic example of celebrities using billboards is Angelyne. Her rise to fame took place in the mid-80s when a shockingly large number of self-promotional billboards began popping up all over Los Angeles, featuring the star sprawled out beside her name and management contact number with no further explanation.
Today, she's recognized everywhere she goes. Her cult following has landed her in countless gigs in movies, music videos, and advertisements. Read about how "Angelyne is Still LA's Billboard Queen" in Vice.