Case studies are an instrumental asset when it comes to establishing proof that what you're offering is valuable and of good quality. They provide a structured format that provides context, situation, and challenges to which clients and prospects can relate. Case studies supply insight into how a problem was solved, paving the way for the solution and measures of success.
In OOH, campaign case studies are used to tell a story. With high-level results-driven examples of successful OOH campaigns and executions, industry professionals can demonstrate the power of OOH's ability to build brand awareness, grab consumer attention, and stimulate responses.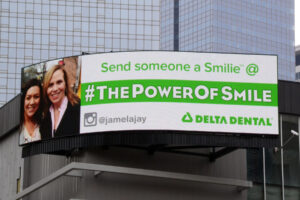 OAAA Case Study Library
OAAA offers an online library of more than 400 OOH case studies. Collected from entries to the OAAA Media Plan Awards program over the years, these case studies are organized by category brand, searchable by advertiser name, and have been formatted for easy download and display.
Last year, the Media Plan of the Year award was presented to Clear Channel Outdoor, Cottage 8, and Pocket Hercules for its Delta Dental of Minnesota. In the local case study for this campaign, you'll learn how OOH helped drive traffic to online resources and connect consumers with each other and the Delta Dental of Minnesota brand. With solid results highlighting an increase in web traffic and dental plan subscribers, the case study proves the value of OOH to this local media plan.
OAAA Local Case Studies Contest
To generate quantifiable proof of OOH within local ad communities and continue to build its Case Study Library, OAAA has launched a local case study contest.
Here are the eligibility requirements: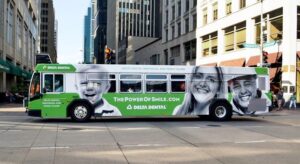 Campaigns can be entered by any account executive or sales manager of an OAAA member media company.
Eligible campaigns must have been posted between January 1, 2015 and February 29, 2016. There is no limit to the number of entries a member can submit.
The campaign must have featured a purely local advertiser – no national or regional campaigns are eligible unless they were contracted locally and appeared in a single market.
The campaign must have quantifiable results (e.g. increased sales by a certain number or percent, generated a specific number of consumer responses to the promotion, produced a percentage increase in traffic to the advertiser's website, generated a certain number of social media postings, etc.).
All submissions must be received no later than March 15, 2016.
All submissions will be evaluated for meeting the criteria above. Those submissions that meet the criteria will be judged, and OAAA will award:
OAAA will post all valid submissions to a new local case studies section on the OAAA website for member access.
For more information about the contest, please contact Steve Nicklin at [email protected] or call OAAA at (202) 833-5566.
Download the PDF