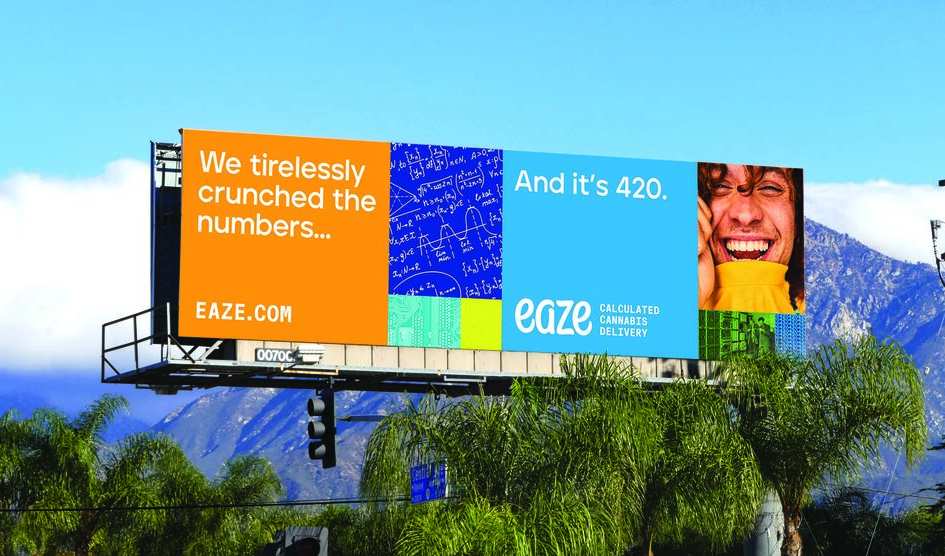 From the heart of the old Confederacy to the desert West, voters and elected officials continue to expand legalization of marijuana.
Latest developments include:
Out of home media continues to dominate cannabis ad spend, with 42 percent overall share (Kantar tracking). Several States are looking at limits or bans on cannabis billboard ads (in 2020, Oklahoma and Washington State debated banning cannabis ads on billboards, but did not do so.)

After voters approve cannabis sales (five states did so in2020), it takes time to implement regulations due to litigation and politics.
Definition of "adult audience" can be a lightning rod for debate. The policy rationale for defining audience standards is the protection of under-age populations.The National Cannabis Industry Association (NCIA) summaries the norm:  "Virtually all legal cannabis states default to the 71.6 percent number for measurement of advertising audiences, which is based on the 2010 U.S. Census Bureau statistic on percentage of population that is 21 years of age or older. DISCUS (distilled spirits) has used this standard Code of Responsible Practices.Nevada and Michigan rounded down to 70 percent."
Here is a snapshot of recent State activity, in alpha order:
New Jersey Governor Phil Murphy, D-NJ, signed enacting legislation March 1, after voters approved recreational cannabis on the ballot on November 3, 2020.By late March, Murphy had replaced a member of the five-person commission created to regulate cannabis in New Jersey. The NAACP criticized the make-up of the panel because it failed to meet a statutory requirement that one person is a "state representative of a national organization or State branch of a national organization with a stated mission of studying, advocating, or adjudicating against minority historical oppression, past and present discrimination, unemployment, poverty and income inequality, and other forms of social injustice or inequality."Murphy replaced a labor-union appointee with Charles Barker of US Senator Cory Booker's Newark office; Barker is affiliated with the National Action Network, a nonprofit civil rights organization.
New Mexico's Legislature approved adult-use recreational cannabis; retail sales are expected to begin in the spring of 2022. Governor Michelle Lujan Grisham, D-NM: "Workers will benefit from the opportunity to build careers in this new economy. Entrepreneurs will benefit from the opportunity to create lucrative new enterprises."The cannabis legislation (HB2) directs State regulators to impose a 300-foot buffer from schools, daycare centers or churches. Click here.
New York Governor Andrew Cuomo, D-NY, signed legislation March 31 to authorize adult-use recreational sales (S854-A). It directs a State board to promulgate rules that prohibit advertising "in the form of a billboard." The billboard industry in New York State says this legislation was rushed to the governor without consultation with the industry. The Outdoor Advertising Council of New York called the billboard prohibition "extremely discriminatory." Click here.
South Dakota voters approved recreational marijuana November 3, 2020 (Amendment A). In February, a state judge held that Amendment A was an unconstitutional violation of South Dakota's "single subject rule" (a proposed amendment cannot embrace more than one subject).Marijuana advocates have appealed the case (Thom v. Barnett) to the South Dakota Supreme Court
Virginia legalized adult possession, effective July 1, 2021. The commercial market is set to begin January 1, 2024.