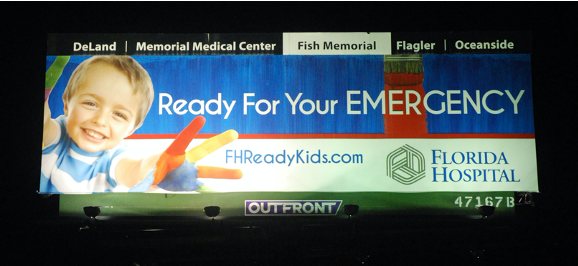 Out of home media is completing a basic but meaningful step for sustainability:  switching its light bulbs. Nationwide, this practical step means:
Improved energy efficiency and less energy load, requiring less energy generation
Better lens technology that reduces light "spillage"
Fewer maintenance trips (and fuel needed for those trips) because the new (LED) fixtures last longer
In the Northwest, Meadow Outdoor Advertising has converted all of its former metal halide lights to longer-lasting LED fixtures. The older light fixtures were recycled in Portland, OR, says Chris Zukin of Meadow Outdoor.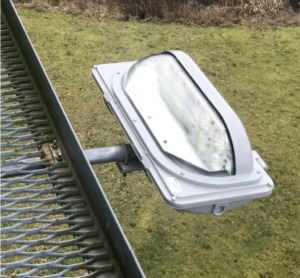 OUTFRONT Media (OUT) is 99 percent finished with lighting upgrades. Denver-based Mile High Outdoor has completed its company-wide lighting conversion. Likewise at Clear Channel Outdoor (CCO), which began nationwide upgrades in 2015.
What does this mean?  "It means 73 percent less electrical load," says Greg Gauthier at Lamar Advertising Company (LAMR), which has switched out more than 100,000 lights. "The whole world is changing to LED lighting, for good reason."
Advances in technology also boost out of home media efficiency in other ways. Billboard companies have installed automated equipment and computer programs to turn lights off when illumination isn't needed, saving energy and reducing electrical load.
Nationwide, billboards are strictly regulated, including maintenance and upgrades. While a common rule prohibits adding lights to nonconforming billboards not originally permitted for lighting, simply upgrading old and less efficient lighting to more efficient lamps is typically not considered a structural change.
"In Oregon and Washington State, if a sign already had lights, we were allowed to replace the existing light fixtures and controllers," recalls Zukin in The Dalles, OR.
In Chico, CA, Jim Moravec of Stott Outdoor said, "As we were not making any changes in the location of the meter, and hence no power company involvement, no permit was required or sought."
Conclusion
Sustainability and corporate responsibility are broad, on-going missions that touch virtually every aspect of business and the economy. For out of home media, a bright idea — one step — is the change the light bulbs.
Post Published July 7, 2020