The Big Game is just weeks away and TV ad slots for the broadcast are sold out. According to the Wall Street Journal, advertisers paid up to $5.6 million for 30 seconds of airtime, which exceeds the $5.3 million spent per spot last year.
For brands priced-out, or in this case, "booked out" of in-stadium "official" sponsorship and TV time, it would appear the 100th gridiron season has wrapped and it's time to prep for the 2020 draft.
Time out.
An advertising touchdown with consumers has not yet been fumbled. In fact, advertisers still have time on the clock to plan a targeted and measurable campaign to reach pig-skin-loving fans in the real world. Whether it's along a consumer's journey to the Big Game at Hard Rock Stadium, or, throughout their shopping around town procuring frosty beverages and snacks for their couch-surfing, commercial-loving friends, there remains an efficient way to reach these audiences in the crucial decision-making moments that matter.
Out of home (OOH) advertising offers local, regional or national (including luxury) brands audience behavioral-targeted (and retargeted) campaigns on roadside billboards and street-level media and in airports. Whether engaging loyal fans en route to the game or captivating those on the beer run at halftime, advertisers are turning to OOH as an efficient and effective way to reach this audience.
3-2-1 Countdown: Blast off Before Game Day
As visitors throughout the country and overseas plan their trips to Miami, the Space Coast Office of Tourism is already tapping into an OOH strategy. The group is launching its largest, single-city campaign ever. This $1 million effort in Miami focuses on luring South Florida residents and affluent travelers to Brevard County – a spot known for its sandy beaches and the county's "out-of-this-world" space program.
This campaign includes billboard advertising along the route to Hard Rock Stadium, with hard-to-miss messaging that reflects Space Coast as a family-friendly destination. Prepared to "blast off" a week before the Big Game, the campaign will welcome travelers and in-state residents.
And Toyota, a brand that is no stranger to OOH advertising, is kicking off 2020 in a new integrated marketing campaign for their Highlander mid-size SUV tied to the Big Game. The San Diego Union Tribune reported that Toyota purchased airtime for one 60-second commercial for its redesigned 2020 Highlander to air during the Big Game as part of an integrated marketing strategy that also includes OOH.
Where they Drive or Fly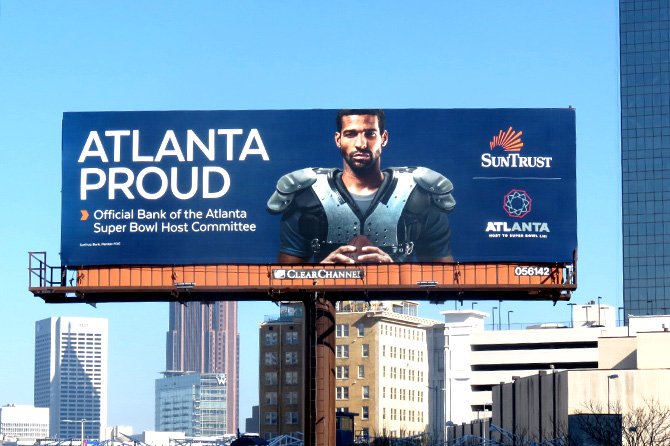 This type of advertising game plan is proven to break through.
In 2019, SunTrust broke ground in its hometown during the Big Game, as their campaign message of "Atlanta Proud" blanketed the city. SunTrust integrated digital displays throughout the terminals in Hartsfield-Jackson Atlanta International Airport, and on billboards throughout the region. This allowed the brand to reach this coveted audience along their journey to, and through, the city for the Big Game.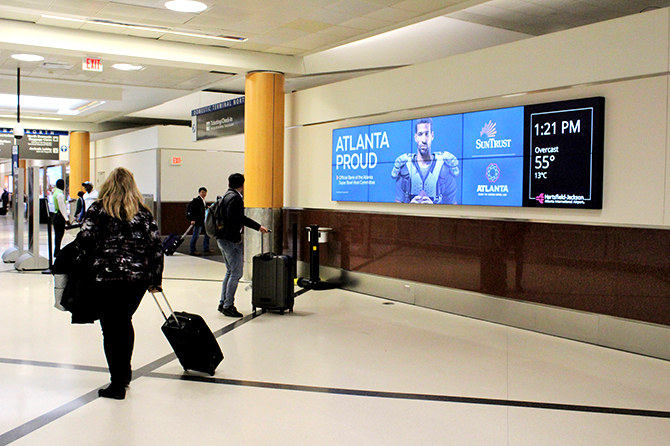 And they weren't alone.
Verizon also tapped this OOH drive/fly marketing strategy proclaiming "#1 network in Atlanta" in the ATL airport and, "Best in Atlanta. Best where it matters," along roadways surrounding Mercedes-Benz stadium.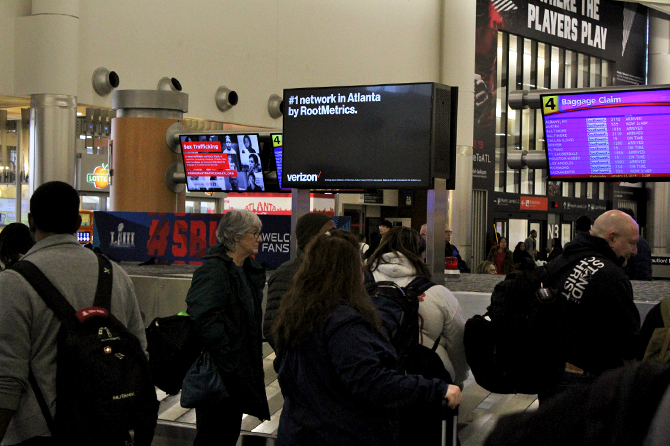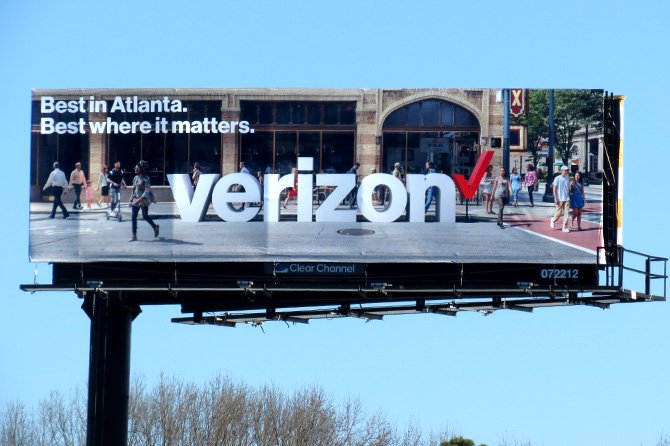 Innovative OOH solutions help advertisers to better understand their audiences, where they go and what they do so they can efficiently plan their campaigns to reach people along the paths they travel most.
Originally published to the LOOK UP Clear Channel Outdoor blog.