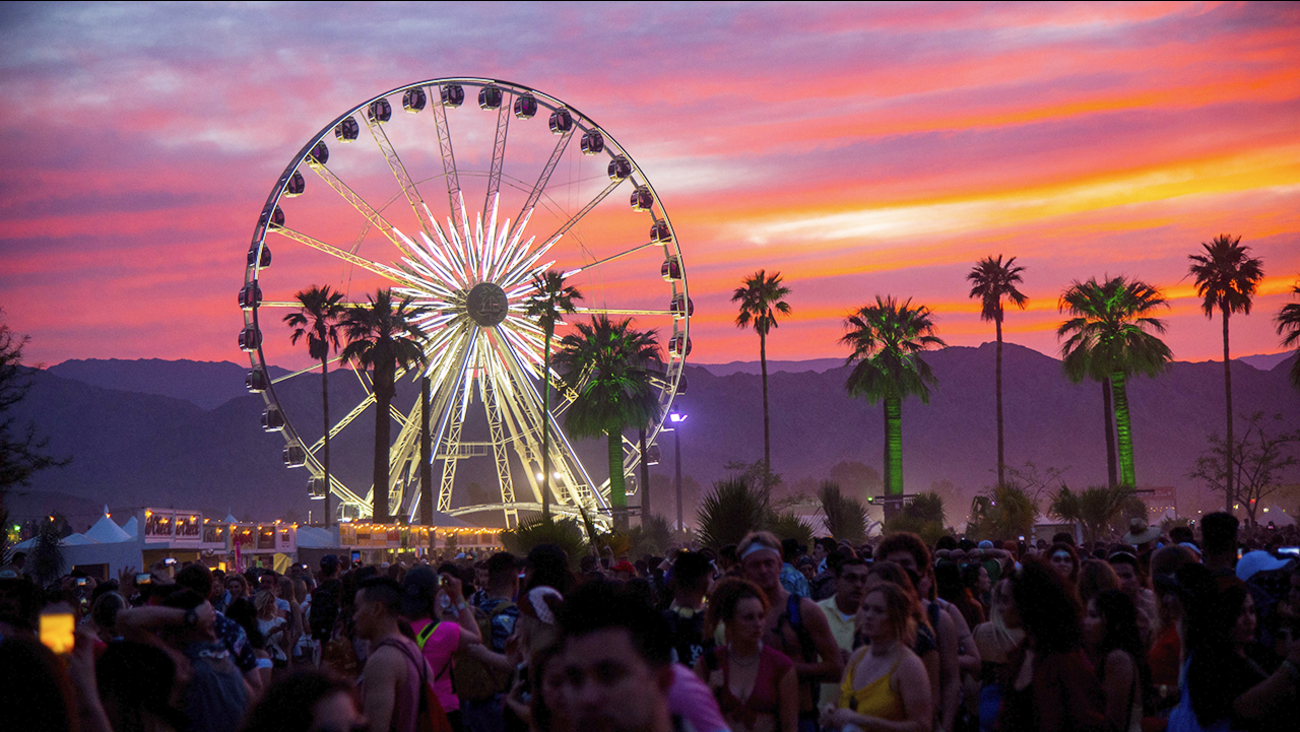 As the dust settles on the first weekend of the popular Coachella Music Festival, concert-goers are now gearing up for the second and final week of festivities. Sun screen, water, and the latest fashion trends are mandatory for attendees. For Advertisers seeking a presence among them, OOH is in demand.
Brands from around the world, desiring to tap into the affluent millennial demographic, recognize the value of the billboards that line the route to Coachella. Not only do these billboards highlight artists playing at Coachella this year, they also promote the various popups that brands are creating around the area.
Yes, yes it is. #Coachella #OOH #WeGetYouFestivalGoers https://t.co/FWPs4NSG35

— OUTFRONT (@OUTFRONTMEDIAUS) April 12, 2019
According to OOH ad-buying platform AdQuick, the prices of billboards on Interstate 10 heading toward the festival increased 31 percent in the four-week period from late March to early April.
AdQuick's CEO, Matt O'Connor, says that the billboards cost between $8,000 and $20,000 for four week and sold out in January.
The Coachella festival Campgrounds, located right outside of Indio, CA, is not the typical place for OOH impressions, but it is estimated that roughly a few hundred thousand people will be exposed to branding messages. Fans are noticing the popularity and impact of the medium. Out of home advertising is growing, O'Connor tells AdAge, and the popularity of billboards "is a pretty cool microcosm of the interest brands are having it outdoor advertising in general."
Desert X
Desert X is a site-specific, contemporary art exhibition that is held in the Coachella Valley in Southern California. To entice people to visit its website, the exhibit featured a billboard in collaboration with Cara Romero, an artist with her work 'Jackrabbit / Cottontail / Spirits of the Desert' feature.
The Inglewood-born Chemehuevi photographer utilizes the 10 Freeway to shine a light on our nation's disconnect with our native cultures in this year's Desert X exhibition https://t.co/KFkPd1UlNt. #ThinkIndian #NativeArt #NativeLands #California #DesertX #MondayMotivation pic.twitter.com/ZP8O8mHgQc

— Native Pathways (@NativePathways) April 15, 2019
Billie Eilish
To create buzz for her latest album and upcoming performance at Coachella, Billie Eilish billboards have popped up along Interstate 10 leading to the concert and campgrounds. The minimal imagery accompanied by scribbled text evokes feelings of solitude and melancholy, echoing the 17-year old singer's musical style.
On your way to #Coachella today? Keep a lookout for Billie Eilish's billboard take-over en route to the festival ?? #OOH #WeGetYou @billieeilish @dashtwo @coachella pic.twitter.com/wKAiQaBLaV

— OUTFRONT (@OUTFRONTMEDIAUS) April 12, 2019
Pop-Ups
Various brands from McDonalds to YSL are featuring pop-up locations that encourage people to visit and interact with the brand. The popups near the Coachella grounds give way for experiential OOH – immersing visitors into the brand's culture. Free branded gear encourages fans to take photos and share on social media.
Here's where you can check out the #Coachella pop-ups in town this weekend https://t.co/0zBWaaYEcH

— Cactus Hugs (@ItsCactusHugs) April 13, 2019
Livestreams
On the East Coast, Youtube Music featured a live stream of Blackpink's Coachella performance on digital billboards in Times Square. Blackpink is the first Korean Pop group to perform at Coachella, and fans from around the world were excited to celebrate this milestone.
#BLACKPINK in your area: despite the rain, blinks show up in #TimesSquare to catch the livestream of #BLACKPINKinCOACHELLA! @ygofficialblink @coachella pic.twitter.com/t6srbMndSs

— Times Square (@TimesSquareNYC) April 13, 2019

And Beyond
Coachella is the first music festival of the year, and will kick off the summer of festivities in the live music scene. Lollapalooza is coming in the next few months and with last years' station domination, we can expect OOH to be front and center for festival promotion and fan engagement.
Catch the #LollaTrain downtown in the loop. You might get some hints about who's performing at #Lolla this year. pic.twitter.com/ywYoWBWGPD

— Lollapalooza (@lollapalooza) March 20, 2018