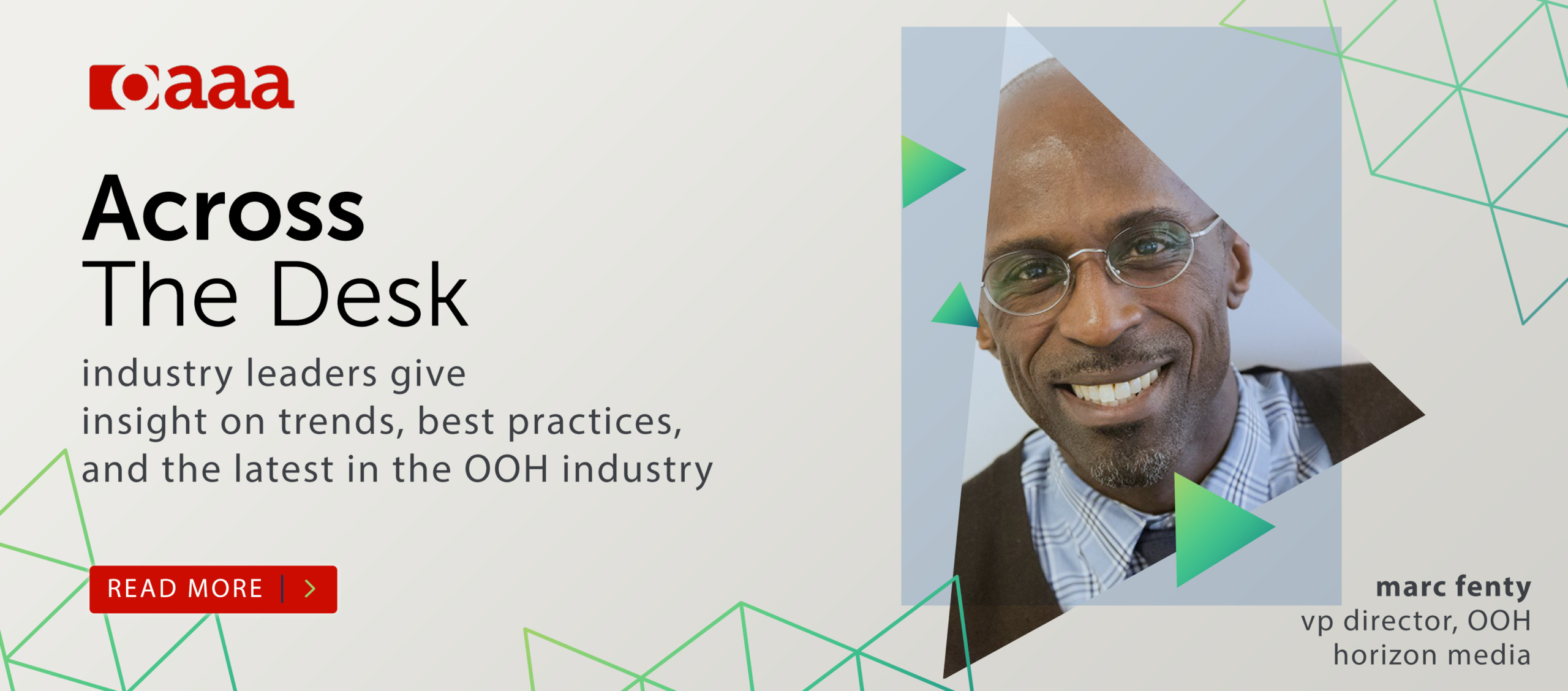 What excites you about OOH right now?
The Big Comeback. We are living through some unprecedented times but thanks to data its building up to a revitalization and opportunity for our industry and our jobs at large driving a robust return to the streets. As a result of this crisis, OOH Specialist are now adding "OOH data scientist" to their job description. Buyers and sellers alike are using similar data information to address the current business challenges. Kudos to Geopath for partnering with data-tech partners and our industry organizations to provide sound measurement methodology and a universal language to reflect 'real-time' audience information. Not only does it provide us with insights on consumer behavior and intent, it allows us to contextualize the data available to measure and assess this ever changing nature of the crisis. We should take this opportunity to cement our status as the OG Location Specialist using our market insights with this predictive data about audience and impressions to uncover creative solutions for any potential business challenges. This will inform how we move forward post-COVID and address any skepticism of existing assumptions about reentry.
Which recent OOH campaign inspired you?
Throughout this whole ordeal, the heart and the power of OOH has shined through. At its core, OOH is about talking to the public or as my friend and mentor Rick Robinson calls it, "the People's Space". I've been inspired by all the positive and encouraging messaging on the streets. I'm inspired by so many of our vendor partners and clients alike using this platform for good. Promoting COVID-19 cause-marketing initiatives by aligning with charitable organizations and donating unused inventory to raise money and awareness to charitable causes. All examples of how OOH is using its power to encourage each other when we need to be lifted, act as a reminder to help others who can't help themselves and be a resource to help everyone navigate this pandemic.
What is the next big thing for OOH?  
I think that the OOH industry itself is the next big thing…again! I anticipate a strong return to the outside world once restrictions are lifted, after being stuck indoors over the last few months. Location and traffic data will continue to play a pivotal role in how we return to the marketplace in an unpredictable environment. Digital OOH will lead the charge to get us back on the streets quickly and efficiently.