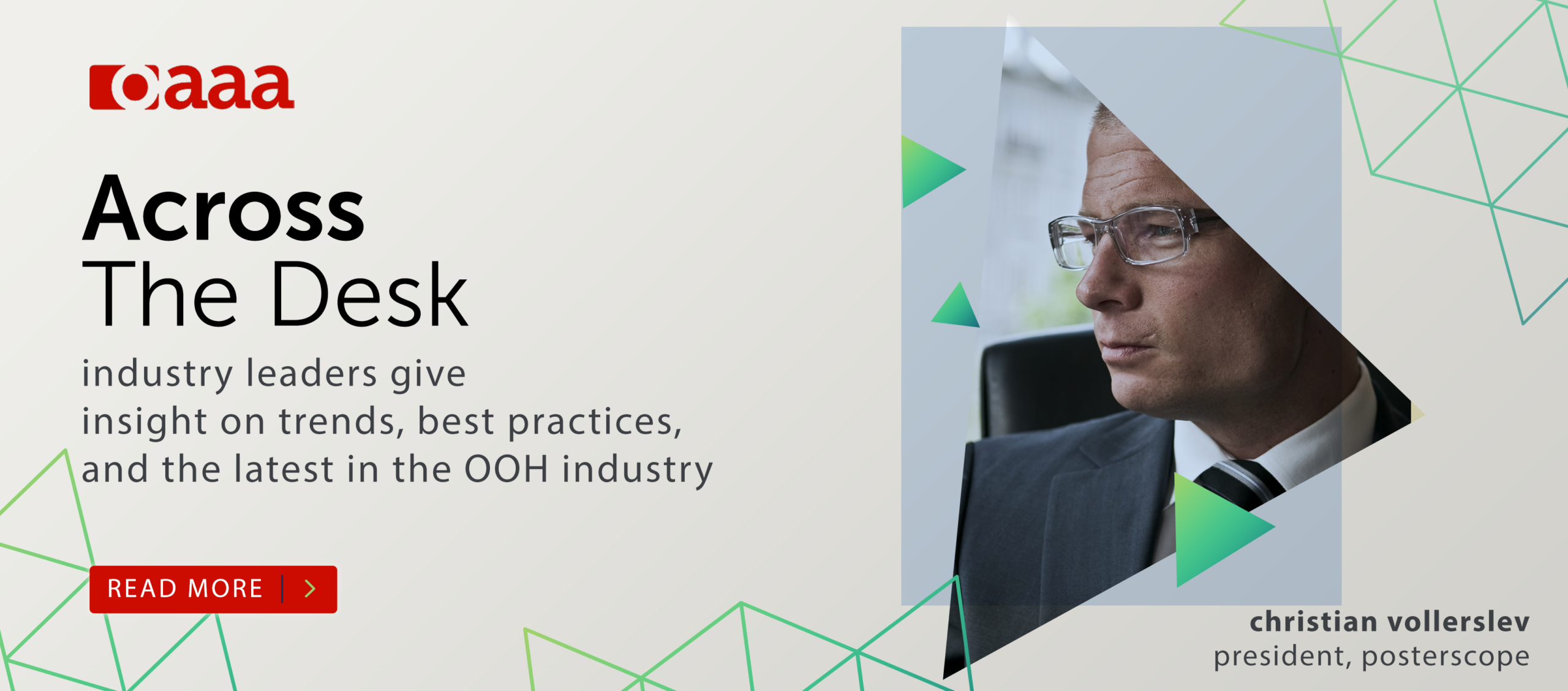 What excites you about OOH right now?
We have seen Covid-19 help transform businesses who, as an example, are now much more agile and able to accommodate work from home scenarios. In the same way, I wholeheartedly hope that Covid-19 will force all of OOH to accelerate its transformation.
As markets reopen, we will hopefully become more agile, much more dynamic, and even better at Programmatic OOH. That excites me because OOH is truly an industry I love, but it's time to take the steps to transform so that we are not stuck in trading models that are 30 – 40 years old. We must unleash our true potential and turn our 4% market share into the double-digits. While Covid-19 has been painful for all of us, it represents an opportunity to be the catalyst for change in our industry.
Which recent OOH campaign inspired you?
I am very proud to see an entire industry come together to celebrate the Essential Workers. It is well-deserved, beautiful, and so heartwarming. That for me is the most inspiring of campaigns currently. I also loved the recent Burger King campaign, and in the same category, seeing how Jack in the Box used dynamic and hyper-local data to outperform their competition.
What is the next big thing for OOH?
The tech giants already see OOH's value and more importantly the future potential, so they will help us to accelerate the progress we need.
We have seen Netflix buy Regency, and both Google and Amazon ramp up their focus on OOH more and more. Similarly, I think the next big thing for OOH will be one of the tech giants buying significant digital OOH inventory, to then make that available exclusively on their own DSP. This will give them a huge advantage, as they already have such high integration with e.g. all the digital buyers at the agency networks.