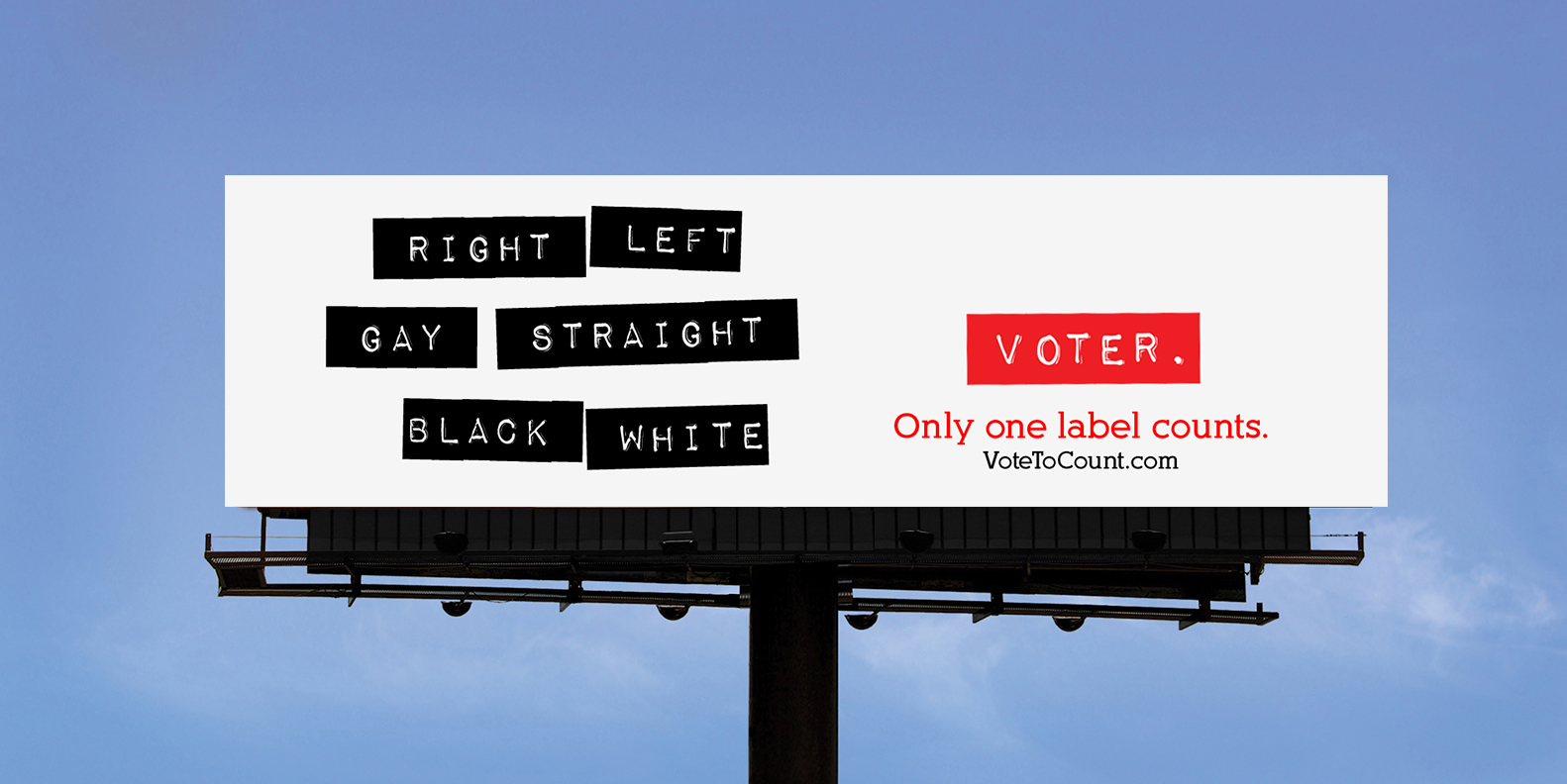 After a pause for Labor Day traditions, get ready for a burst of new deliverables from OAAA: new tools to help sales, new research on the poster panel, an industry-sponsored autonomous car study, new public service, and updated OOH brand positioning.
I'm delighted to share OAAA priorities for the balance of the year.
Big Win
Digital billboards won a big victory in court on September 6. An immediate OAAA priority is to explain the significance of this legal outcome: a federal appeals court rejected Scenic America's attack on digital billboards.
New Tools/New Research
One of the coolest features on OAAA's website, in my view, is the creative testing tool. This easy-to-use tool has helped thousands visualize OOH ads at multiple distances.
We're adding four new scenes — rural roads, airports, transit stations, and malls — plus new modules for testing digital OOH inventory. These updates will be ready at the start of the new year.
Poster panels are located in nearly all DMAs and account for 54 percent of billboard faces. Nielsen is in the field now through November, in 10 markets, looking at the effectiveness of 40 campaigns using posters. The outcome of this important OAAA-commissioned research will be ready in 2017.
Meanwhile, the transportation and tech industries are investing billions to find ways to automate driving functions. Experts hired by OAAA will educate us about this trend and what it could mean for the OOH advertising industry.
Best and Brightest
Top safety experts convene in Indianapolis September 12-13 for the OAAA Safety Seminar (click here to register), explaining how to reduce risks, cut costs, protect workers, and meet standards.
The OAAA Legal Seminar on November 3 in Las Vegas (click here to register) qualifies for Continuing Legal Education (CLE) commonly required by state bar associations. Leading attorneys will decipher the toughest legal issues, and reveal what works.
OOH Positioning/Industry Campaigns
In 2012, the industry launched a five-year effort to position the OOH medium for continued growth in a changing media environment. Now after 25 consecutive quarters of growth since the Recession, the industry's brand positioning will be updated this fall. A special task force will present a new OOH brand strategy, including a unified industry goal, a new vision statement, an updated case for change, new OOH brand positioning, and a new customer-facing OOH value proposition.
Today (September 6), the industry launches a non-partisan campaign to encourage voter registration/turnout and to demonstrate how OOH drives digital engagement. This edgy campaign juxtaposes common, conflicting labels, with the message that the label "voter" transcends the rest.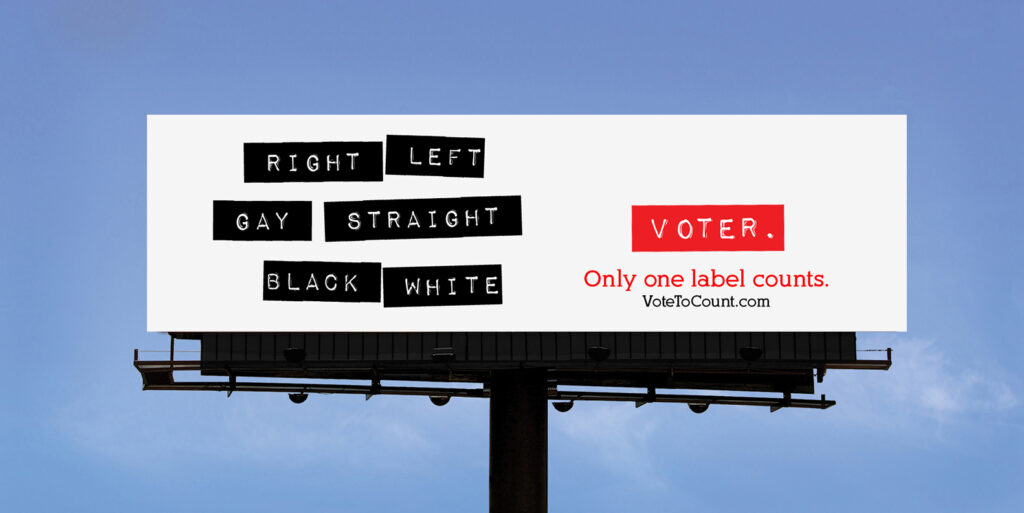 Created by the award-winning agency that developed the Feel the Real industry campaign in 2015, this new OOH campaign drives consumers to a user-friendly website (VoteToCount.com) that guides people to voter registration in their home jurisdictions. Besides encouraging voter registration and turnout, VoteToCount also highlights OOH's connection to online and social media by allowing consumers to customize and share their personal identity labels via social media channels.
Following the devastating floods in Louisiana last month, the OOH industry rallied to offer support to those affected. The industry has reached 70 percent of its goal of raising $100,000 for flood relief in the Baton Rouge area.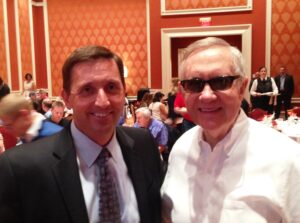 Challenges
As a regulated industry, we face challenges in Congress and state and local legislative bodies. OAAA has defended the industry in federal court as opponents attacked digital billboards. Oral arguments on the appeal were heard a year ago; we expect a ruling soon.
Congress will have new leaders after the election. The industry's longtime friend and champion, Sen. Harry Reid of Nevada, is retiring. Our priority is to build on our strong relationship with Reid's successor as Senate Democratic Leader, Sen. Chuck Schumer of New York.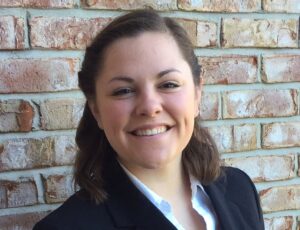 Back to School
Many return to school today, some classes already started. We share pride that 11 college students earned generous scholarships from the Foundation for Outdoor Advertising Research & Education (FOARE).
One of them is a sophomore at the University of Illinois, Katie Zelechowski from Glen Carbon, IL. Her mother works with Vince Miller and Tony Mariani at DDI Media in St. Louis. Katie's career goal is a marketing job; she envisions buying media, including OOH.
That story — like Labor Day — makes me proud of our traditions, and charged up for the future.
As always, should you have questions or comments, please contact me at [email protected] or call (202) 833-5566.
Post Published September 6, 2016