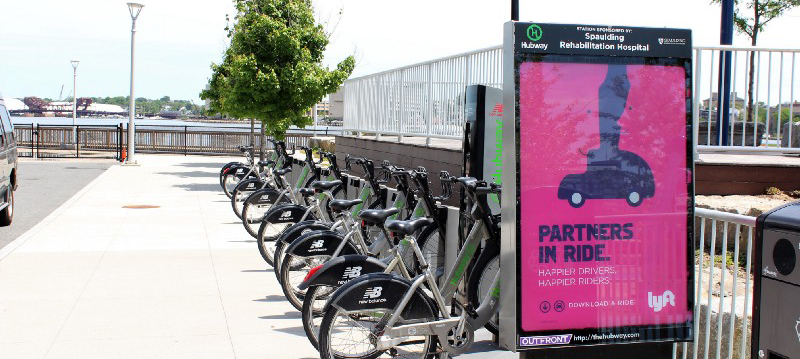 Projections for out of home (OOH) in 2018 are already coming out favorably. According to recent Magna Global projections, OOH is expected to see an increased advertising revenue of 3% in 2018, while MyersBizNet projects a 5.5% increase. What's remarkable about both of these projections is that only two offline media are expected to increase in 2018: TV and OOH. Every other offline media, including print and radio, are expected to have lower advertising revenues.
It begs the question: Why is OOH succeeding where others are failing? The answer is the steady trend of innovation and modernization that will continue throughout 2018. Increased technology, increased availability of analysis tools and an increased variety of media have provided advertisers with the greater precision and larger number of opportunities they need in the modern marketplace.
We've assembled what we think are the top five trends to watch in 2018. When planning campaigns, brands and agencies would be benefited by considering how each of these trends could fit into that campaign.
1 – Software & automation are increasing efficiency and effectiveness
Advertisers and campaign planners will have a wealth of choices for software and automation platforms in 2018 as several investments and developments projects begin to see the first stages of maturity. By mid-2018, five major outdoor owners will have their own automation software integration, led by JCDecaux's BranDO commitment. At the same time, independent multi-vendor software are embracing hybrid SaaS/Service options that enable planners while providing purchasing and production services.
The most dramatic effect software and automation are expected to have is dramatically increased efficiency, providing planners and advertisers with a method to decrease their time-to-market while also affording them more time to focus on strategy.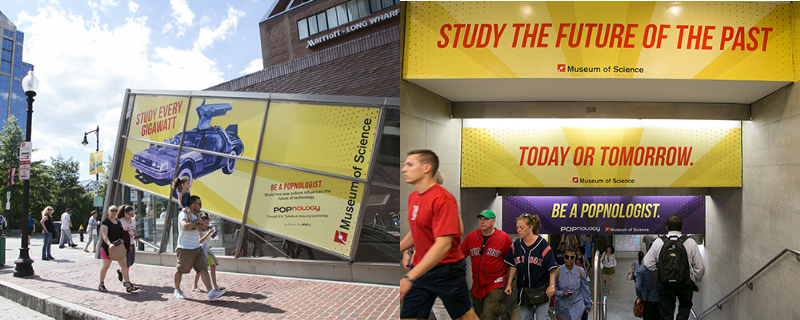 2 – Data is being used for greater targeting & measurement precision
Data utilization is going to rapidly accelerate across the industry in 2018. The prices of data have lowered in recent years, lowering the entry bar to the point where small and medium companies can afford the advantages it provides. Enormous data sets of anonymized data are being pulled directly from carriers, from 3rd party apps and from data aggregators, then combined directly with brand first-party data.
Expect this data to be utilized along every step of the OOH process. As part of the creative, brands are already beginning to have location and audience-specific data built right into their content. Analyses for behavioral, movement and demographic data will allowing for more precision in audience targeting, while aggregation and attribution data will be used for more accurate measurement reporting.
In general, the utilization of data by the OOH industry is driving the shift from targeting as many people as possible to targeting as many members of specific audiences as possible.
3 – Mobile will be even more integrated as a data source and campaign vehicle
The country is solidly in the era of the smartphone, with 80% of internet users owning a smartphone and people spending 69% of their media time on smartphones. In 2018, OOH is positioned as one of the best ways to take advantage of that mobile market. A Nielsen study at the end of 2017 showed that OOH provides the highest rate of online activation per dollar of any offline media. It was even more effective than digital banner ads. Advertisers are building on this strength using cross-channel campaigns that span OOH placements and mobile ads, often tied to specific locations. Expect to see this trend increase in 2018 as more campaigns continue the conversation across multiple media.
At the same time, the near-universal presence of smartphones is opening the door for tracking and measurement data. Mobile GPS tracking through carrier and app data is providing incredible levels of insight when it comes to targeting. Companies like GeoPath are launching measurement systems based on mobile data in 2018, and mobile tracking is being used by data scientists to measure the effectiveness of campaigns.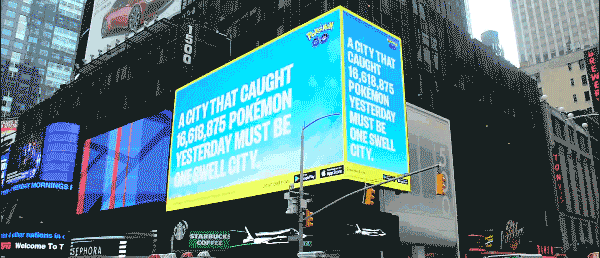 4 – DOOH will continue to grow as a major force in OOH
Recent years have seen massive investments in DOOH, and those investments are changing the OOH landscape. In 2018, DOOH will, for the first time, be able to reach 50% of Americans, and is expected to account for 18% of the total OOH spend. That increased presence also comes with a much larger diversity of media options, from posters to billboards to transit to bus shelters. The combination of versatility with the data from above opens the door to more tailored content that's adjusted dynamically.
2017 saw advertisers pushing the boundaries of DOOH interaction using that data to great success. In 2018, you can expect to see more advertisers using these now-tested methods to create notable impacts of their own.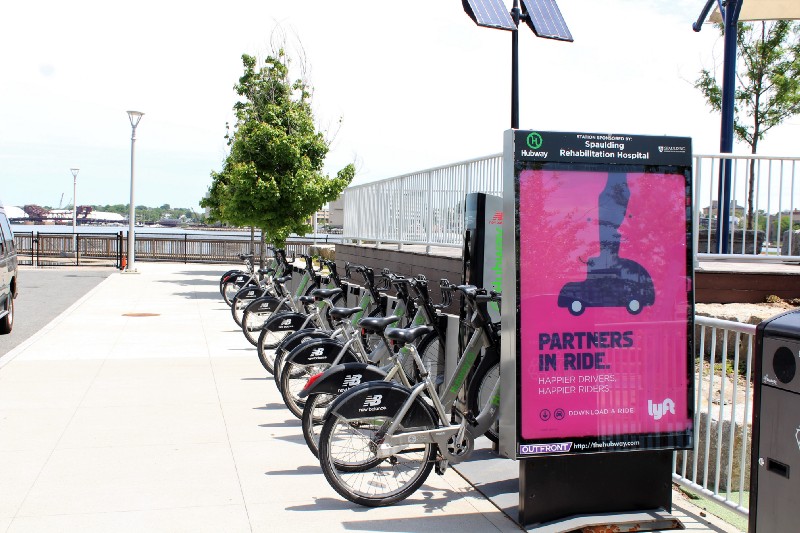 5 – Localization, contextual messages and utility placements are on the rise
Localized experiences will see a huge surge in 2018, driven by the combination of new technology, new data and new opportunities to take advantage of them. Public utilities, like bike/car sharing kiosks or WiFi hotspots, are creating additional locations for OOH to hit tailored audiences, while the proliferation of DOOH is making it easier to present dynamic campaigns to consumers.
These dynamic campaigns take more effort, but come with rewards. Advertisers creating dynamic campaigns get an average 15% increase across branding metrics, and it makes sense. By adjusting the message to display differently at different times depending on the context, a brand is capable of relating directly to the viewer on an experiential level, driving better metrics.
Bottom Line:
2018 is positioned to be a great year for OOH. Make sure you're positioned to take advantage of it.
These trends are already having a profound difference on how OOH is reaching its audience. When used correctly, they'll be able to make a noticeable difference in the effectiveness of your campaigns. The best way to do that is by working with OOH experts who can help you navigate this new ground.
With everything that's changing in OOH, it's important to remember that this is still an industry of people helping people to make connections between brands and their audiences. All five of these trends just make it that much easier.
Originally posted to Medium.com.
Post Published January 17, 2018