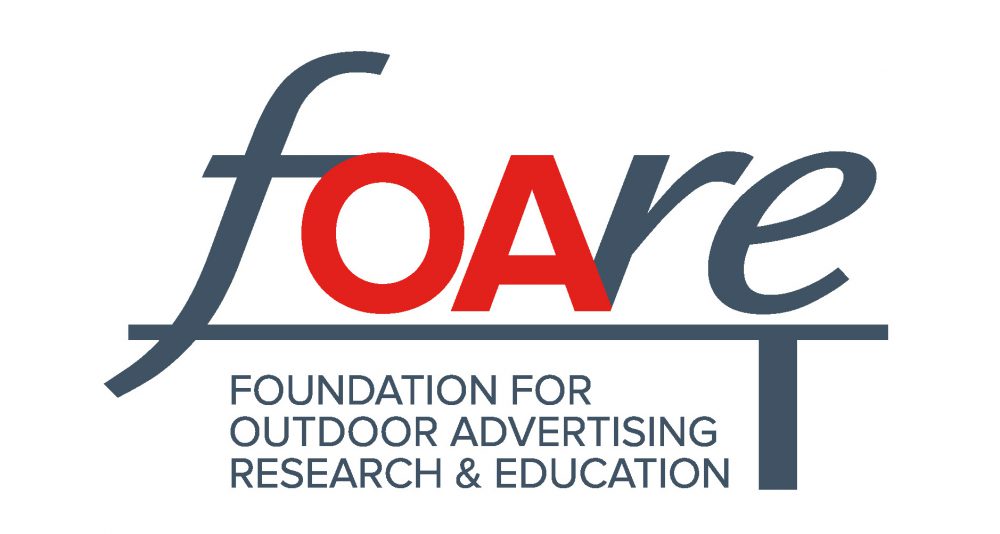 Twelve students have been selected by the Foundation for Outdoor Advertising Research and Education (FOARE) to receive scholarships for the 2020-2021 academic year.  The FOARE Scholarship Program supports the education and career goals of those who are part of the out of home (OOH) advertising industry family.  174 students have received FOARE scholarships since the program was established in 2001.
The following recipients have been awarded $5,000 scholarships for the 2020-2021 academic year: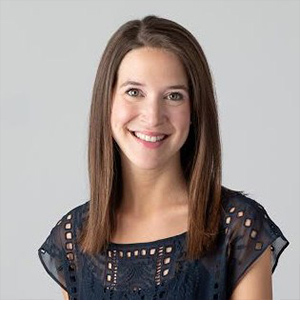 Stephanie Gutnik, from New York, NY, was named the recipient of the Allman Family Business Development, Marketing, and Sales Scholarship.  The Allman Family Scholarship, established by Don and Cathy Allman, recognizes the important link between sales, marketing, and business development.  Stephanie is a Doctorate of Business Administration at the Heriot-Watt University Business School in Edinburgh, Scotland.  Stephanie has deep professional roots in the OOH advertising industry.  She began her career as a copywriter at a digital signage software company.  Most recently, she worked as a digital transformation consultant for OUTFRONT Media.  Previously, she was the Vice President, Business Development, at Broadsign International LLC.  She has served on the Board of Directors for the Digital Signage Federation since 2017.  Stephanie said that her doctoral dissertation will be the first in the world to focus on OOH's role in the marketing mix.  Her hope is that the research will be used by the industry to educate advertisers about how to successfully add OOH in marketing campaigns.  "The industry is rapidly evolving along with the changing tides of ad tech," she said, "and I enjoy nothing more than envisioning future opportunities and laying out the strategic plans required for the OOH industry to prosper."  Stephanie hopes for a position where she can "guide the OOH industry in a strong direction, while imparting the values and traits that I've found helpful to my colleagues and cohorts."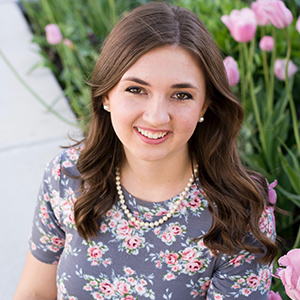 Sarah Jones, from Bountiful, UT, was named the recipient of the Nancy Fletcher Leadership Scholarship.  The scholarship is awarded to a woman with a specific connection to the OOH industry, who has demonstrated leadership qualities and skills. The scholarship recognizes the work of Nancy Fletcher, who served for 28 years as the President and CEO of the Out Of Home Advertising Association of America (OAAA).  Sarah is seeking an M.A. in Communication Disorders at Utah State University in Logan, UT.  Her goal is to practice as a certified speech-language pathologist.  Sarah has deep family ties to the industry.  Her grandfather served as Chairman of the Board of YESCO.  Her father, Stephen, is currently the President of YESCO. She also has worked as a sales administrator and Human Resources assistant at YESCO.  Sarah, who earned a 3.99 GPA for her undergraduate studies at Brigham Young University, said that her work experience at YESCO has helped her develop the leadership skills she needs to do the type of rigorous work required to develop remediation programs to treat clients with the wide range of speech and language disorders.  Candidates for the scholarship were asked to identify a woman they admired who was not a family member.  Unlike many applicants, Sarah's choice was not a name familiar to most people, but Merlene Featherstone, a neighbor, who taught Sarah a valuable lesson about the value of living a life of service and "unwavering positivity."  Sarah noted that she and so many others who have known Merlene want to be like her.  "In spite of personal loss and serious health concerns," Sarah wrote, "Merlene cherishes life and the people who live it alongside her.  To Merlene, everyone is a dear friend and every accomplishment of another person is wonderful in her eyes.  For Merlene, empathy and kindness are instinctive.  People look up to Merlene because they love her.  And they love her because they were first loved by her."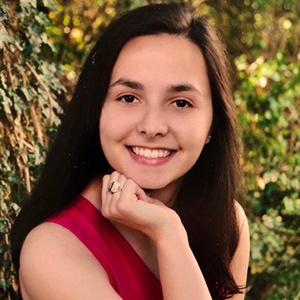 Christina Battaglia, from Nottingham, MD, was named the recipient of the Ruth Segal Scholarship.  The scholarship was established to recognize the work of Ruth Segal, a long-time employee of the Out of Home Advertising Association of America (OAAA), who worked tirelessly to educate federal and state policy makers about the industry.  Christina will be a freshman at James Madison University's Honors College in Harrisonburg, VA studying for a B.A. in Music Performance with a Pre-Physician Assistant track.  Christina is the daughter of David Battaglia, senior account executive at Clear Channel Outdoor.  She knows the industry from riding along on market rides and shadowing her father on sales calls.  "I have learned how hard work, determination, and dedication to personal growth can lead to success for yourself, your family, and your clients," she said.   Christina said she has two passions: to be a double bass musician and to help marginalized communities as a physician assistant.  In her volunteer work, she has demonstrated the type of leadership that made Ruth Segal so successful.  She has been a member of the Baltimore Symphony Youth Orchestra for the past four years; worked with underprivileged and refugee youth; and volunteered at local medical centers where she helped support nurses providing services to the local Hispanic community and patients undergoing chemotherapy.  After obtaining her B.A., she hopes to attend Johns Hopkins University to receive a physician assistant graduate degree. "Each small act of kindness makes a ripple effect in society and transforms the world," Christina said.  "Each extraordinary experience helped to shape who I am today, my ideals, beliefs, and goals.  I will strive to see more, act passionately, and lead courageously."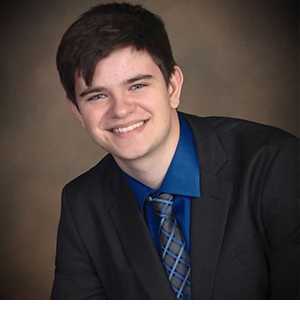 Alexander Wheat, from Lutz, FL, was named the recipient of the Vern and Elaine Clark Outdoor Advertising Industry "Champion" Scholarship.  The scholarship recognizes a student who demonstrates through their academic life, community activities, and career goals the skills that made Vern Clark, a long-time industry champion, successful in his efforts.  Alexander is entering his freshman year at the University of Central Florida in Orlando, FL majoring in computer engineering.  Alexander's grandfather is Lou Musica, the senior vice president of domestic digital advertising for Clear Channel Outdoor, and Alexander attributes his decision to study computer engineering to his grandfather's inspiration.  "My grandfather Lou has inspired me to be passionate about all types of technology, including that used in creating electronic billboards," Alexander said. His objective is a career in designing hardware for computer systems, including electronic billboards.  Alexander, who earned a 3.94 GPA in high school, held a leadership position in his high school chapter of Future Business Leaders of America (FBLA).  The goal of FBLA is to prepare students to become community-minded business leaders and includes service projects to promote the work of the March of Dimes. Alexander's commitment to the community is also reflected in his participation in various food drives and the Good Samaritan Project of the Diocese of St. Petersburg, FL, which included service projects in the Tampa community to help the poor and underprivileged.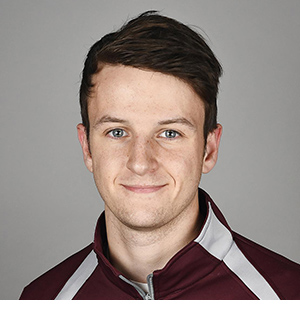 Matthew Roizin-Prior, from Easton, PA, has been designated to receive the Creative Arts/Design Scholarship.  Matthew will be entering his junior year at Union College in Schenectady, NY.  He is seeking a B.S. in Mechanical Engineering with a minor in Major Visual Arts.  Matthew is the brother of Rachel Rosin-Prior, who is a senior account executive at Kinetic Worldwide.  Matthew describes himself as an "aspiring industrial designer."  He said he developed a passion for design at a very young age.  "If I could build it, I would not buy it," he said.  "If I could fix it, I would improve it."  He said the Union College academic program enables him to "connect the left brain world of applied analytics to the right brain world of imagination and creativity."  A cross country and track runner, he also works as a research student at the Union College Aerogel Lab that enables him to study the use of aerogels for use in high-performance windows and an X-ray telescope lens for the NASA Marshall Space Flight Center.  He is also working on creating an aerogel catalytic converter that will reduce carbon emissions and the cost of production of vehicles.  After obtaining his B.S., he hopes to pursue an M.S. in Industrial Design.  "My dream," he said, "is to one day be a part of a design and consulting firm in which the shared values and ideals of a community of designers, entrepreneurs, engineers, teachers, and researchers influence our work and help us create unique, useful solutions to present and future problems."
Other recipients are the following: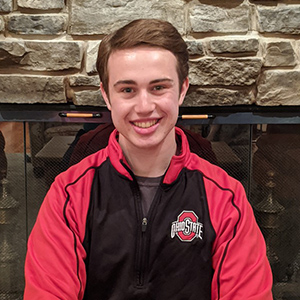 Ethan Aylesworth, from LaGrange, IL, is entering his freshman year at the Ohio State University in Columbus, OH majoring in political science.  Ethan is the son of Rae Aylesworth, national account executive at Outfront Media.  Ethan said his strengths are his creativity and strategic thinking that have developed from his love of chess.  He was captain of the high school chess team, competed at state and national finals, and even got a job teaching chess.  "I found a fulfilling source that would allow me to develop the ability to think strategically and find effective solutions and newfound understanding," Ethan said.  "I was consistently focused on some tactic, theoretical opening, or chess related idea that translated into a beautiful solution."  After obtaining an undergraduate degree, Ethan plans to attend law school and "make an impact as an active participant in our government."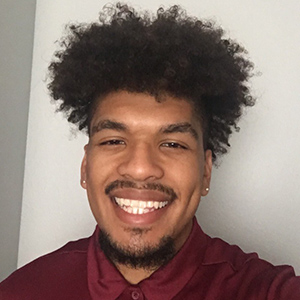 Aaron Barnett, from Veedersburgh, IN, is entering his sophomore year at the University of Indianapolis in Indianapolis, IN majoring in sports management.  Aaron's parent, Jacob R. Bush, is a digital support engineer at Clear Channel Outdoor.  Aaron was named to the Dean's List for his first year at the University of Indianapolis earning a GPA of 3.85.  A 4-year varsity football and basketball starter in high school, Aaron was recruited to play football in college.  Aaron aspires to be a collegiate football coach.  He has worked extensively with community youth through sports camps and programs and knows the importance of being a role model for others.  Aaron said that the challenges he has faced at a young age in his life, including the death of his father, have led him to develop skills that have contributed to his success.  "I believe that my life experiences have shaped me into a strong, resilient, focused, intelligent, and compassionate person," he said.  "These traits will aid me immensely in my future career. I look forward to taking my experiences, both on and off the field, and using them to be a great coach, leader, and a man."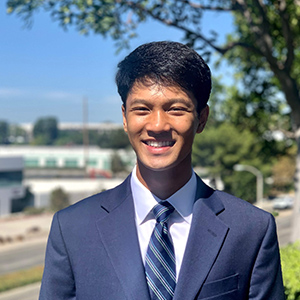 Ethan Duong, from Irvine, CA, is entering his freshman year at Cornell University in Ithaca, NY majoring in economics.  Ethan is the son of John Duong, vice president of development at Clear Channel Outdoor. Ethan earned a 3.95 GPA while playing varsity football and volleyball in high school.  In fact, Ethan was the captain of both teams.  But, Ethan's leadership was not limited to the field.  He also helped tutor teammates who needed some academic help.  Outside school, he volunteered as an assistant teacher for a religious education class at his church.  He also helped to raise funds for a charity that provides food and medicine for orphans and mothers with HIV living in shelters in Vietnam.  Ethan is studying economics in hopes of a career with the World Bank where he hopes to focus on promoting growth to help children in developing countries in Southeast Asia.  "Just over 30 years ago," he said, "my father and his parents fled on wooden boats in open seas from Communist Vietnam where they faced political and economic oppression.  While I alone may not be able to solve the world's challenges, I believe economic development provides the best opportunities for human and societal improvements around the world."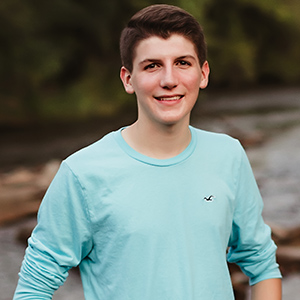 Logan Pfaltzgraff, from Eagan, MN, is entering his freshman year at the University of Minnesota in Minneapolis, MN majoring in civil engineering.  Logan is the son of Scott Pfaltzgraff, the operations manager for Outfront Media.  Logan, who earned a 3.8 GPA in high school, acknowledged that his career path is still uncertain.  "So much pressure is put on you to know what your future career is going to be," Logan said.  "Throughout your senior year, you are required to make decisions on what college to go to, what major to study, and other potentially life changing decisions.  It's a lot of responsibility for a 17 or 18 year old to handle." However, he knows that he wants a career that will help change people's lives.  "The leadership experiences that I have gained makes me want to do something that will change the lives of the people and community around me," he said.  "A 9 to 5 office job isn't enough for me, especially after seeing the current tensions in our country.  I want to do something that changes our community for the better."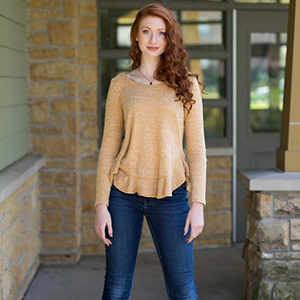 Gabriella Unitan, from Stoughton, WI, is entering her freshman year at the University of Wisconsin-Madison in Madison, WI.  She is the daughter of Brian Unitan, an account executive at Adams Outdoor Advertising.  Although she has not yet determined a major, Gabriella hopes to work in the public relations field.  In addition to earning a 3.97 GPA in high school, Gabriella also was the sports editor for her high school newspaper.  She also helped establish Kids4Kids, Inc, a group that raised funds for families with medical emergencies or who have financial difficulties stemming from the death of a family member.  She credits her father for the values that will guide her professional choices.  "I feel blessed to have been raised by a man who exemplifies being a salesperson with ethics," she said.  "My Dad has taught me that I can find success by respecting everyone I encounter, treating them fairly, and building others up when I can.  He's taught me that when I have a career, it's important to create and maintain relationships even if there's no immediate benefit for me.  My goal is to build a career for myself forged in treating people like people, not obstacles."
Two students were awarded the Reagan Family Scholarship in the amount of $2,500 each.  The Reagan Family Scholarship is awarded to a qualified graduate student(s) studying city or urban planning or a similar discipline, preferably enrolled at the University of Utah or the University of Texas.  The scholarship recognizes the contributions of the Reagan Foundation, a Utah-based non-profit organization, to the OOH advertising industry.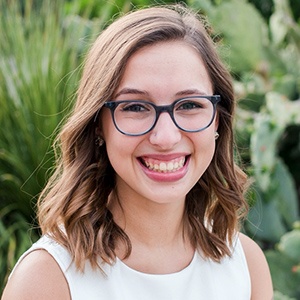 Tatum Troutt, from Austin, TX, is seeking a dual Master's Degree in Community and Regional Planning and in Public Affairs at the University of Texas at Austin.  Tatum is hoping for a career in local government.  "Each decision made at a managerial level in city government has an impact on residents and businesses," she said, "and having an understanding of the many issues planners work through each day will be critical in making impactful decisions."  Her graduate research has included studying the use of public-private partnerships in transit oriented development.  Tatum has learned about out-of-home advertising in planning law courses that are part of her academic program.  "I have spent my time over the past last year reflecting on the importance of collaboration across industries, how each industry contributes to the success of another, and how we can balance the role of our businesses with the needs of our communities," she added.  "I remain fascinated by the impact that the out of home advertising industry has on shaping the character of our communities."
Damian Rodriguez, from Washington Terrace, UT, is seeking a Master's Degree in City and Metropolitan Planning at the University of Utah College of Architecture and Planning in Salt Lake City, UT.  As part of his academic studies, Damian has researched urban design methods and principles and how they can be applied to public spaces in Salt Lake City. He also drafted a master plan as part of a model case study to enhance Piccadilly Circus in London.  "As a case study for the project," he said, "I reviewed Times Square, which owes much of its success to the seamless integration of OOH advertising in the urban design of the site."  He said this work had helped him understand that OOH advertising can educate local consumers, stimulate a local economy, and "enrich our shared spaces with color, character, and culture."   Damian said his first exposure to the industry came from studying the history of out of home advertising and examining advertising painted on brick buildings. "OOH advertising had a place in the history of our cities," he said.  "I think it should have a place in those cities' futures as well."  He hopes to work as a city planner for a municipality in the Salt Lake Valley.  "As a city planner," Damian added, "I will not only be cooperative with advertisers, but I would like to work with them, architects, and developers in adapting our urban commercial, industrial, and mixed use districts for optimal aesthetic advertising.  I believe that the elements of advertising that make Times Square so successful could have place in a city of any size's commercial district."