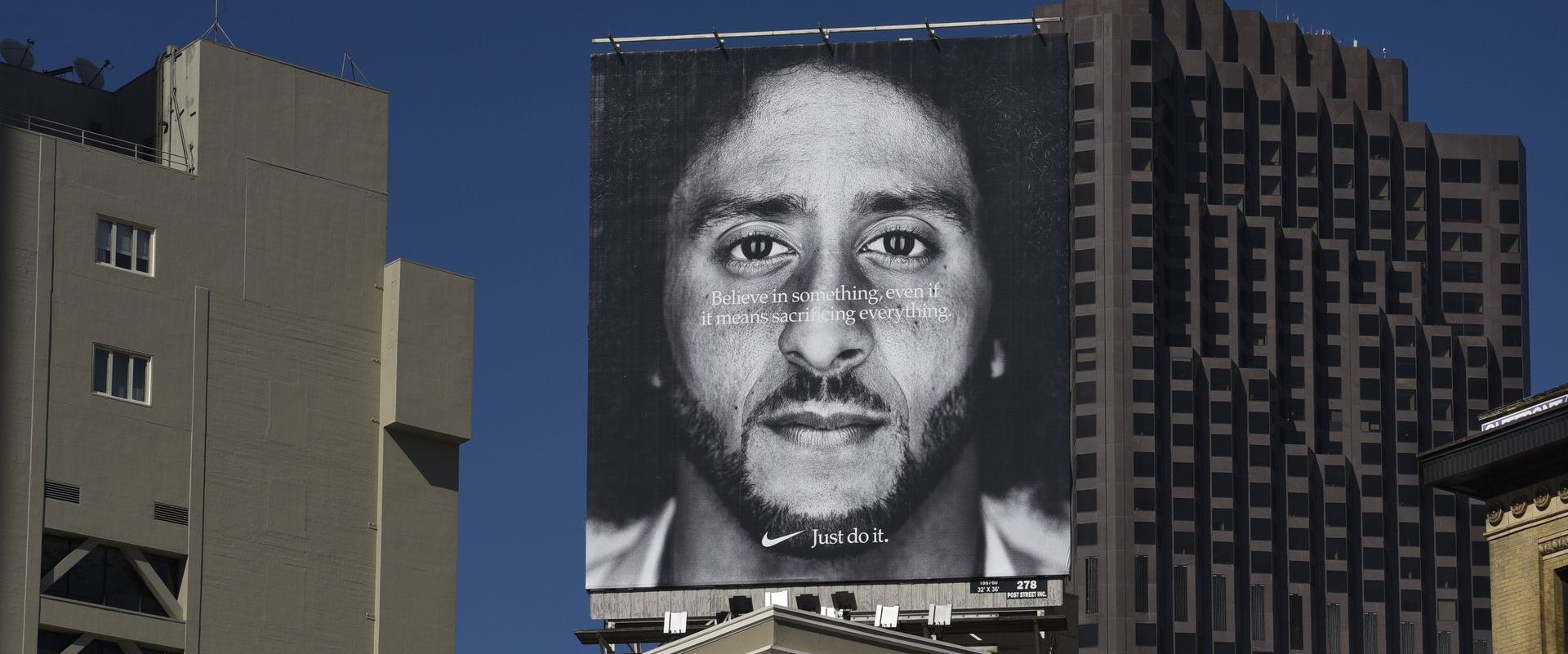 Winners of Cannes Lions at the International Festival of Creativity were announced last week. Brands that took top Outdoor Lions, which celebrate creativity experienced out of the home, wowed judges with bold campaigns and executions that personally connected with consumers.
At the 2019 OOH Media Conference in May, keynote Nick Brien with Dentsu Aegis said, we've entered "the age of the empowered consumer. Consumers expect brands to do more and mean more." He said consumers expect brands to inspire, support ambitions, bring about social change, and commit to sustainability.
Marketers have taken notice and shifted ad strategies, winning 2019 Cannes Outdoor Lions from their peers around the world.
I love the way creativity that inspires social good is showing up and being recognized at #CannesLions2019 https://t.co/6eUxo2vHln

— Scout Colmant (@ColmantScout) June 19, 2019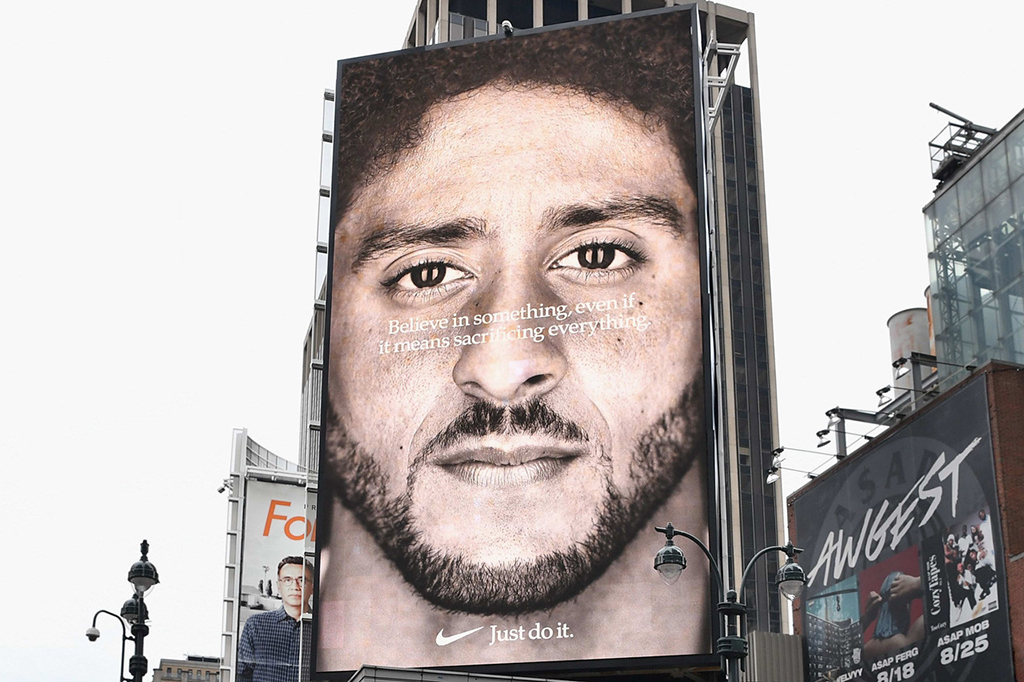 Grand Prix – Nike Dream Crazy
Weiden + Kennedy Portland won the Cannes Outdoor Lion Grand Prix for its Nike Dream Crazy billboard featuring Colin Kaepernick.
Calling the ad "one of the most iconic images in advertising for the last several years," outdoor jury president John Patroulis said the Nike work set a high bar in deliberations that no other piece proved capable of reaching or surpassing.
"It was hard to talk about anything else having that kind of impact in an outdoor piece," he said, according to AdWeek.
With this campaign Nike connected youth in the US, who are "coming of age during a time of deep cultural and political unrest in America." Multiple professional athletes were featured on OOH across the country with a tagline relevant to today's social environment. Executions featuring five female athletes each won Silver Lions.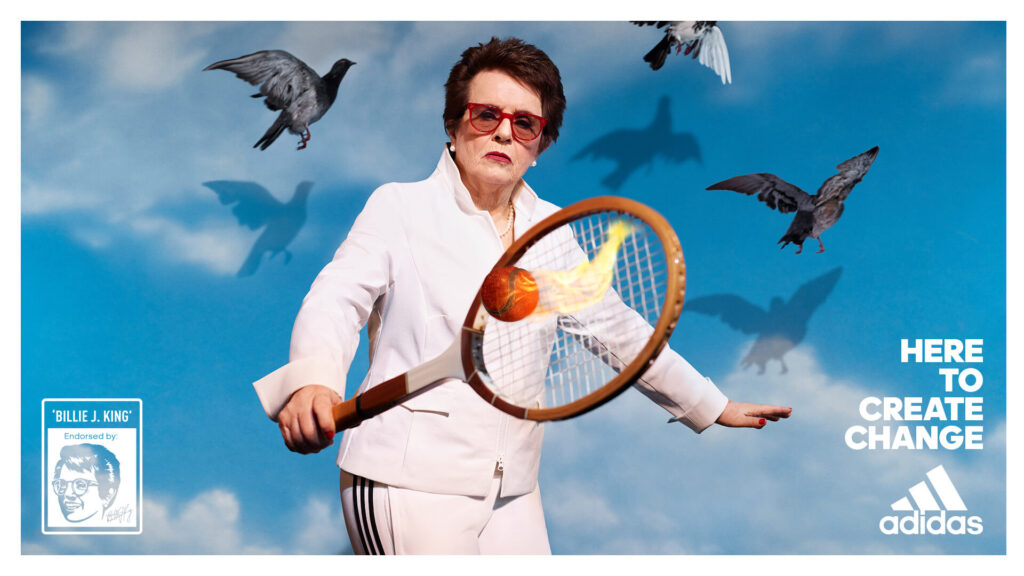 Gold – adidas Here to Create Change
To show adidas' effort and commitment to women in sports, TBWA/Chiat/Day New York launched Here to Create Change, a campaign around change agent Billie Jean King, a tennis legend. Each OOH execution pays homage to her life, career, and the actual change BJK has created by tirelessly fighting for women's equal rights in sports. The campaign itself also was proof of change in advertising and marketing, by making a 74-year-old woman the star of adidas.
"It was our goal to make her look as badass and as empowering as we could," Amy Ferguson with TBWA/Chiat/Day told Ad Age. "We wanted the ads to look so cool that a 14-year-old girl would put it on the wall."
Gold – ANZ Bank Signs of Love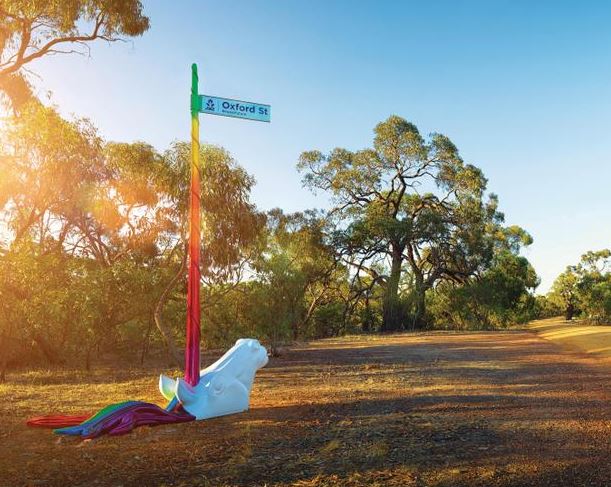 TBWA\Melbourne Australia won a Gold Lion for its Signs of Love campaign for ANZ Bank, a strong supporter of the LGBTIQ+ community's Mardi Gras festivities. To bring love and support to those living away from Sydney's Oxford Street (Pride March parade-route) Oxford Street signs throughout Australia were transformed into 3D sculptures to represent LGBTIQ+ icons.
Watch the campaign case study video to see how this went viral across Australia.
See all Cannes Outdoor Lions winners here. You'll find many more campaigns that offer consumers personal, relevant experiences.
Post Published June 24, 2019