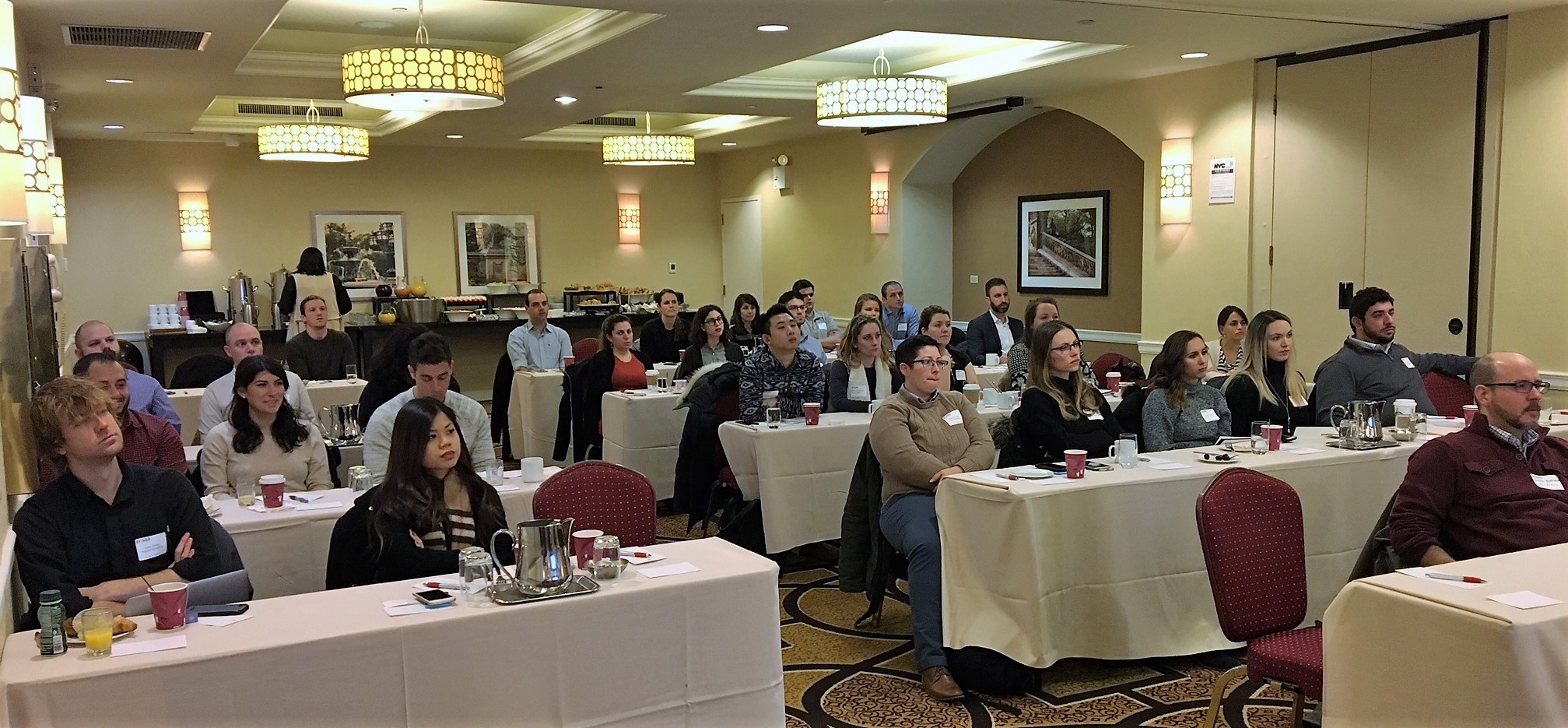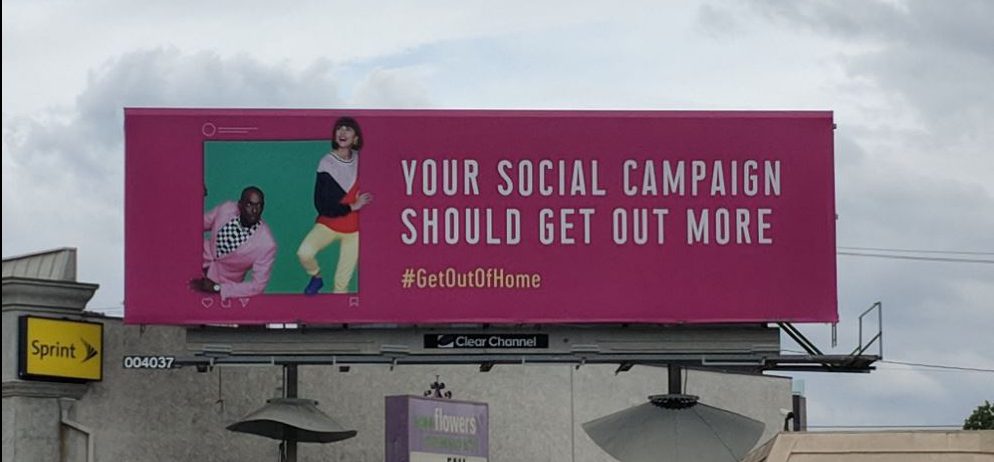 In the last year, through education, outreach, and research, OAAA's marketing team worked to ensure advertisers, agencies, and OAAA members get out of home.
Get Out of Home
To drive home OOH's relevance in today's digital world, the OOH industry launched a campaign to inspire and excite the ad industry about OOH's power, value, and significance in today's digital world. Get Out of Home, created by Publicis New York, highlighted how the medium competes with and complements online and mobile advertising. The goal was to spark conversation about how today's responsive, engaging OOH medium can elevate any idea, creating magnetism and distinction.
Launched in connection with Advertising Week New York, the Get Out of Home campaign targeted media agencies and planners attending the event with static and digital OOH ads that invited them to engage with the campaign using the
#GetOutofHome hashtag. To highlight the medium's flexibility and relevance, social media posts and event insights were published live to digital screens across New York.
In addition to core messages that used professional models, industry icons championed OOH, touting the value of medium. Publicis New York's Andy Bird, Barton F. Graf's Gerry Graf, and Stan Richards of The Richards Group were featured on billboards and other OOH formats in major markets across the US. The campaign also featured young media thinkers with blossoming social media followings, including copywriter Jezz Chung at Anomaly, digital designer Marta Llop at Facebook, and graphic designer Pawel Nolbert.
https://www.instagram.com/p/BoeXj14g_ZJ/
In addition to New York City, the campaign was featured on more than 50,000 OOH units, including 27 digital screen networks, in 30 major US markets.
Once the campaign launched, OAAA members were encouraged to align local sales teams with the Get Out of Home campaign. Resources and assets were made available to assist in adapting the campaign for local markets, including a campaign "toolkit" that offered creative files to download and customize. Lamar Advertising Company used digital billboards to highlight local clients. Regional account executives offered free digital billboard space to feature client names, along with a photo and testimonial about the effectiveness of OOH.
OAAA members supported the campaign in several ways. Production company Grand Visual adapted and delivered dynamic creative to national digital OOH networks. Dot2Dot delivered dynamic content to the official Advertising Week venue screens, provided by Formetco and National Mobile Billboard.
OOH media and production for the campaign was donated by Adams+Fairway, Barrett Outdoor Communications, Captivate, Circle Graphics, Clear Channel Outdoor, Cleveland Outdoor Advertising, Coastal Outdoor, Curb, DDI Media, Do It Outdoors, Eye Corp Media, Intersection, Interstate Outdoor Advertising, JCDecaux North America, Lamar Advertising Company, Link Media, Mile High Outdoor Advertising, Norton Outdoor Advertising, OUTFRONT Media, Pacific Outdoor Advertising, Park Outdoor Advertising, Porter Advertising, Signal Outdoor, Streetblimps, Total Outdoor, Vector Media, and YESCO Outdoor Media.
Educating and Researching
Planning groups are where media decisions are made and that's why OAAA continues to focus on influencing planning agencies by presenting the OOH capabilities roadshow. Once again, OAAA made more than 100 presentations across the US.
In January, OAAA released a white paper that contemplated potential impacts of autonomous vehicle technology on the OOH industry. It was followed with the release of a companion white paper examining the role OOH can play in smart cities. OAAA hosted a half-day symposium focusing on OOH and potential smart cities partnerships with the Woodrow Wilson Center in Washington, DC.
In May, OAAA released a comprehensive 100+ page study examining OOH's Return on Investment (ROI) potential, producing first-time meaningful benchmarks that prove how OOH spend is routinely under-represented in media plans. To support the rollout of the ROI research, OAAA hosted two half-day workshops for OOH specialists in New York and Chicago.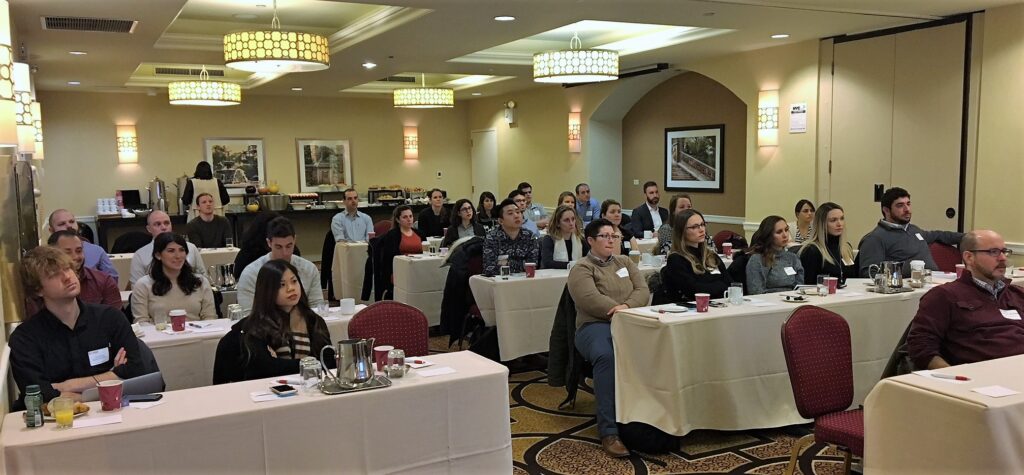 In 2018, OAAA began working with Professor Rick Wilson from Texas State University to examine hundreds of existing case studies to uncover and identify comparative media benchmarks that can be applied to OOH media. With assistance from members, OAAA collected recent OOH attribution case studies which have been compiled into an attribution vault. Professor Wilson is analyzing these studies, to identify benchmarks that can be applied to OOH attribution modeling.
OAAA contracted Rishad Tobaccowala to work with members, interviewing national brands about perceptions regarding OOH advertising. The research identifies media trends happening among large OOH advertisers and large advertisers including those with little or no OOH spend. The research includes a qualitative interview process with major marketers. A quantitative survey will be conducted early next year.
OAAA worked closely with four other trade groups (Digital Place-Based Association, Digital Signage Federation, Interactive Advertising Bureau, and Geopath) to create common DOOH guidelines. This effort represents a critical step toward simplifying the OOH buy/sell process and to eliminate confusion in the marketplace.
Bestowing Honors
In May the industry gathered in Austin, TX, for the Geopath/OAAA OOH Media Conference + Expo. The program focused on local brand success stories using OOH advertising and an expanded workshop schedule provided in-depth and customized learning.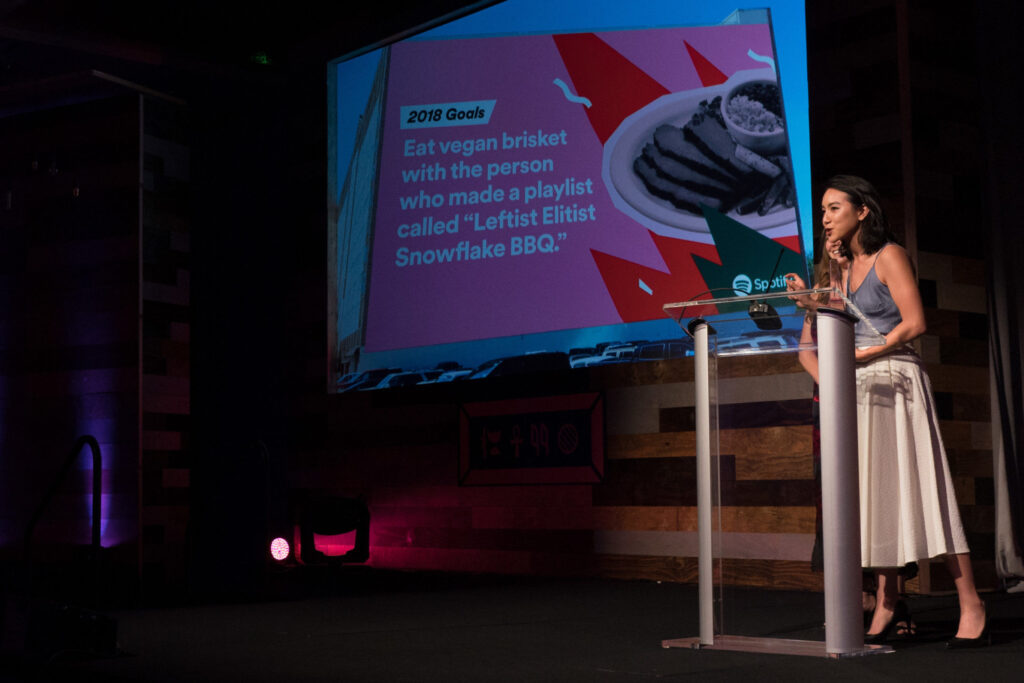 A highlight of the conference was the OBIE Awards. The Platinum OBIE went to Spotify's in-house creative team. Seven Gold OBIE Awards were presented to 22Square for Lamar's "Irma Gives Back," Grandesign, OMG, and Warner Bros. for "The Neibolt House Experience," Lindeman Associations for Netflix "Stranger Things 2," OUTFRONT Studio for "San Diego Taco Fest," Spotify for "2018 Goals," Viceland for "Weed Week Storefront," and the Milwaukee Brewers for "Opening Week."
There were 15 Silver OBIE Awards presented and 33 Bronze OBIE Awards. Craft awards were presented from illustration, digital design, photography, and copywriting. MillerCoors was inducted into the OBIE Hall of Fame.
In December, OAAA presented the annual OOH Media Plan Awards. The Media Plan of the Year Award went to Posterscope for Fox Sports FIFA World Cup. The Ratings-Driven Award went to Clear Channel Outdoor for Honda. Four Gold Awards and four Silver Awards were presented at a ceremony held during the Advertising Club of New York OOH Day: Now. In May, the annual Local Case Study Award was presented to Lee Houghton from YESCO Outdoor Media.
Serving Members
OAAA launched a new online OOH Tech Locator, a portal where information about industry tech and tech suppliers can be accessed. The Innovations Committee gathered in Washington, DC, for a day and a half for the annual Innovation Summer Camp.
The marketing team serviced more than 500 member and advertiser requests last year, ranging from data analytics to customized demographic reporting.
Read the OAAA 2018 Annual Report