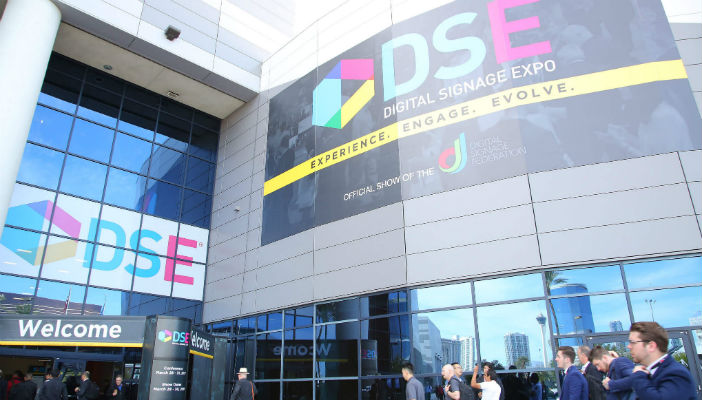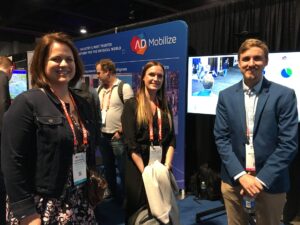 The Digital Signage Expo (DSE) celebrated its fifteenth year with a crowd approaching 5,000 participants and its largest show floor ever. The exhibits overall seemed bigger and more extravagant, signaling a notable shift in the growing evolution of digital display technology. The screens appeared bigger and brighter. There were several exhibitors showcasing next-gen technology such as holographic projections, VR responsive content, and smarter analytics tools.
The week opened again with the DOOH Strategy Summit. It's the place OOH professionals attending DSE gather each year to talk about the business. The program opened with a keynote from Geopath President, Kym Frank. Positioning measurement as the event's opener demonstrated how quality data has become critical for the DOOH business to thrive and why sound metrics will be critical for success in the coming years. Kym cautioned, "We need to make sure what we do makes us credible" in a reference to recent revelations about Facebook's data concerns.
OAAA's Chief Marketing Office, Stephen Freitas, followed as part of a panel discussing the future trends that will impact DOOH. He remarked about the importance of "immediate access to data – whether it be audiences, measurement, location data, device IDs – that is streamlined so it can be interpreted and evaluated quickly." The panel also addressed topline issues that were expanded upon throughout the week including, automation and programmatic buying, privacy concerns, and smart cities.
Later in the week, Kevin Foreman from INRIX discussed how the autonomous self-driving car will change the OOH business. He presented several eye-opening predictions including how sales of autonomous vehicles are expected to jump from 7,000 cars on US roads in 2020 to 4.5 million cars by 2035.
One of the most informative sessions was the Thursday Intel luncheon featuring a packed panel of presenters that included Andreas Soupliotis, Founder & CEO at Hivestack; Clear Channel Outdoor Chief Marketing Officer Dan Levi; Director of Innovation and Digital Strategy at Lamar Advertising, Ian Dallimore; and DPAA President & CEO Barry Frey. Each speaker offered unique and in-depth perspectives on data analytics, branding, and engagement focusing on a central theme of making OOH addressable, accountable, and attributable.
Dan Levi and Ian Dallimore also joined Stephen Freitas on an OAAA sponsored panel entitled, How Digital Data and Innovation are Making OOH a Core Media Buy. Stephen opened the session with a cautionary quote from Rishad Tobaccowala who has warned, "We are organized to maximize the present not the future." The discussion continued practical applications of innovation to improve OOH offerings and processes today and in the near future.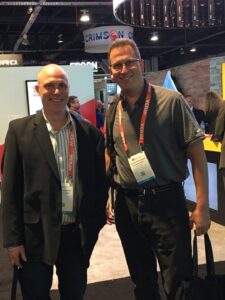 Ian remarked, "OOH continues to innovate as industry leaders consider how the newest technological advances may impact the business in positive ways." He went on to discuss successful ad campaigns using near-edge tech.
At one point during the conversation, Dan was quick to point out, "Even when consumers have their attention focused elsewhere, OOH is finding ways to effectively communicate and interact with them in customized fashions."
Both Ian and Dan stressed how important it is to streamline processes to make all OOH easier to plan, buy, and sell with consistent and agreed upon standards and guidelines. Dan expressed the need to provide credible measurement for all DOOH formats with enhanced data metrics in a way that links mobile/online media more closely with OOH.