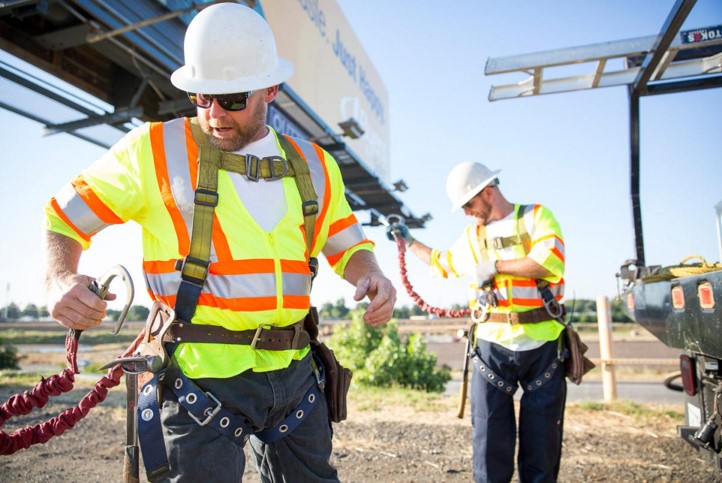 In 2017, OAAA was the voice of a united OOH Industry to improve and enhance safety of operations and technologies.
Guiding Safety and Operations
A voice for safety, OAAA represented the industry as the US Department of Labor updated rules affecting billboard climbers. Working with congressional allies, OAAA convinced the federal labor agency to promptly clarify complicated new workplace rules so the industry could comply and continue its strong safety record. OAAA's on-going education efforts included a no-fee webinar on November 29, featuring safety experts at Formetco, Lamar Advertising Company, and Meadow Outdoor Advertising.
Answers to #OOH industry questions on new @OSHA_DOL Climber Safety Rules from @YourOAAA experts https://t.co/4pFKFRGCRX

— Nancy Fletcher (@nancyjfletcher) December 15, 2017
Operating Digital Billboards
Reflecting OAAA's expansion into video as a means of advocacy and education, OAAA produced a video explaining how to measure digital billboard light levels. The video was prompted by requests from state and local officials to ensure that digital billboards are compatible with OAAA lighting guidelines of 0.3 footcandles above ambient light.
The video showed the practical steps for regulators to take for accurate lighting measurements, along with a check-list for regulators to use in the field. The first audience for this new video was state and federal regulators at the NAHBA conference in May.
OAAA surveyed OOH industry members in June to update semi-annual statistics. As of mid-2017, OAAA estimates there are 7,300 digital billboard displays in the US.