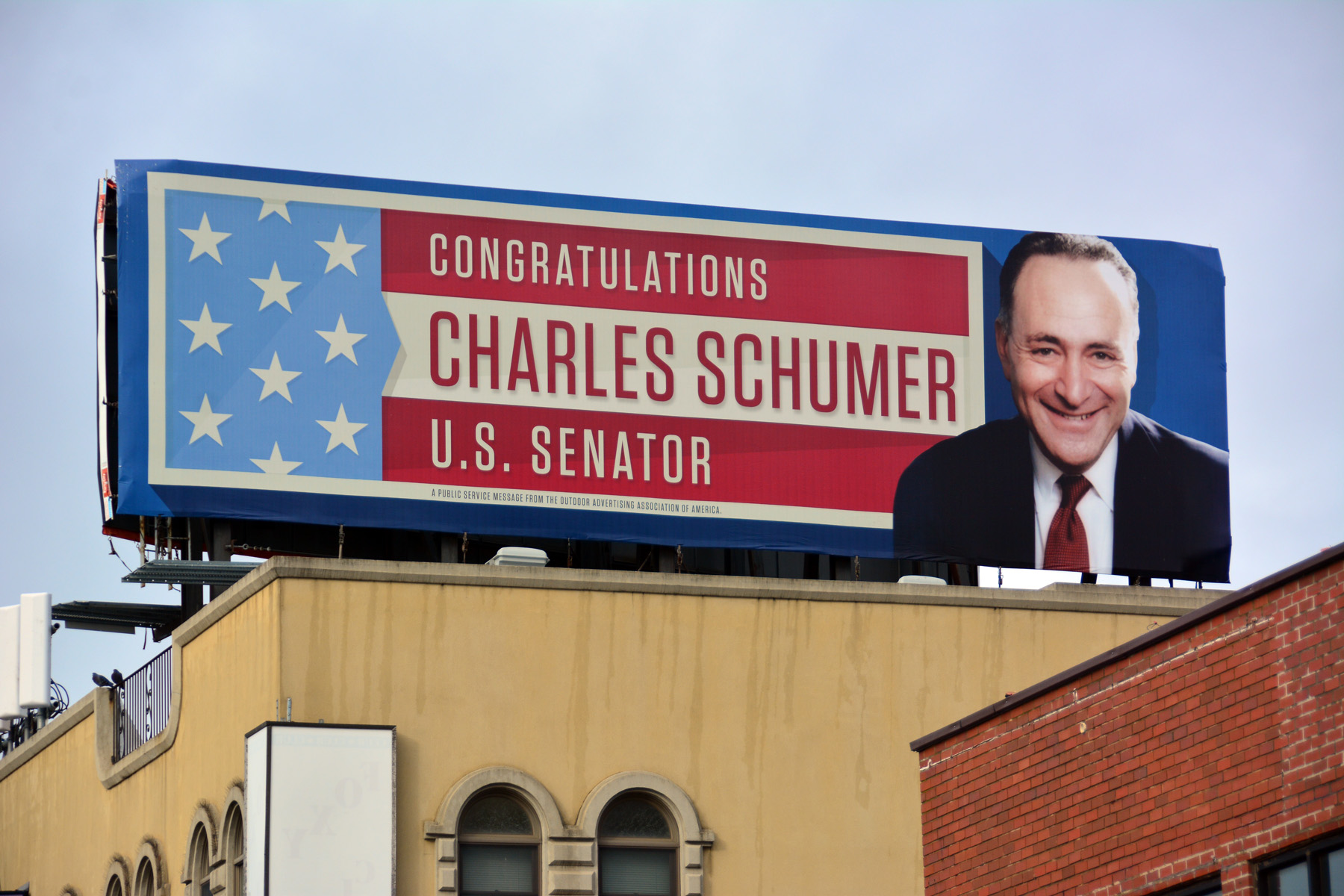 In 2016, OAAA defended the industry's interests in court, managed leadership transitions in Congress, and created new tools for advocates.
Real. Powerful. Advocacy.
In a significant victory for digital billboards, a federal appeals court rejected Scenic America's lawsuit against federal regulators. Independent legal scholars described the outcome as a total loss for Scenic America.
In 2013, Scenic America sued the US Department of Transportation and its Federal Highway Administration (FHWA), attacking the government's guidance to the states issued in 2007. The US Department of Justice defended the federal transportation agency, and OAAA intervened to represent the OOH industry.
A federal judge, in 2014, dismissed all counts in the case, with prejudice (Scenic America v. US-DOT/Federal Highway Administration). Scenic America appealed, and oral arguments were heard in 2015.
On September 6, 2016, a three-judge panel of the US Circuit Court of Appeals for the District of Columbia ruled in favor of the government. In part, the appeals court said Scenic America lacked standing to sue. Further, the court said the government's guidance in 2007 did not contradict federal law (Highway Beautification Act).
D.C. Circuit Rebuffs Challenge to Digital Billboards | National Law Journal | #OOH https://t.co/ue2BbfUE83

— Nancy Fletcher (@nancyjfletcher) September 7, 2016
On December 5, 2016, Scenic America asked the US Supreme Court to review the case.
"I never doubted this case outcome, mostly due to my confidence in OAAA's terrific team – but it's still very welcome news. Thank you, thank you, thank you for your terrific work, as always!"

– Richard Sauer, OUTFRONT Media
States
At the state level, supreme courts in New Jersey and Nevada ruled in favor of digital billboards in September. The New Jersey Supreme Court overturned a local ban as unconstitutional suppression of free speech. The Nevada Supreme Court denied Scenic Nevada's request for a rehearing, effectively ending a long-running legal battle against digital billboards in Reno.
More than 6,700 digital billboards were operating nationwide by midyear 2016, according to OAAA's semi-annual survey of manufacturers and media companies. Nearly all states with billboards have taken steps to regulate/allow digital billboards. In Montana, new regulations took effect August 20, 2016.
In 2016, Nevada and Montana incorporated the industry's lighting standard into their regulations (brightness is limited to 0.3 foot candles above surrounding light).
"Peace through strength is an outstanding representation of what your team has enabled. Thanks for fighting the good fight."

– John Sieganthaler, Lind Media
Congress
Significant changes in congressional leadership occurred after the 2016 election, underscoring the importance of two fundamentals of the industry's political program: bipartisanship and longevity.
The industry's longtime ally Sen. Harry Reid (D-NV) retired. Reid, who referred to himself as "The King of Billboards," was the Democratic Leader of the Senate.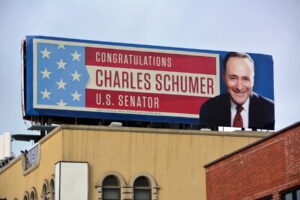 Reid, elected to the Senate in 1986, was replaced by Sen. Chuck Schumer (D-NY) as Democratic Leader. Pro-advertising, Schumer raised concerns about privacy as OOH companies expanded use of data to better match advertising messages with target audiences.
OAAA took steps to convince Schumer that the industry respects privacy and supports responsible self-regulation.
Meanwhile, Sen. John Barrasso (R-WY) became the new chairman of the Senate's Environment & Public Works Committee. Pro-property rights, Barrasso succeeds Sen Jim Inhofe (R-OK), who was term-limited as chairman.
The industry helped re-elect Rep. Bill Shuster (R-PA), who remains chairman of the House Transportation & Public Works Committee and Rep. Sam Graves (R-MO), chairman of the Highways & Transit Subcommittee. Both are allies.
Serving Members
OAAA's biennial Legal Seminar attracted 100 practitioners and advocates to Las Vegas on November 3, 2016. OAAA Counsel Eric Rubin authored seven Legal Reports for members in 2016.
Outdoor industry via @YourOAAA joins rest of ad biz in @DAAUSA self-reg data collection #privacy

— Katy Bachman (@KatyontheHill) August 1, 2016
Often on deadline, OAAA's legislative team fulfilled 400 requests for information, research, and documents, and also hosted six webinars.
In addition to providing advocacy tools and advice on a broad range of regulatory issues, OAAA quickly navigated industry solutions in 2016 regarding data privacy, digital billboard security, and lighting.
"Keep up the great support you provide the industry."

– Ricardo Kattan, Signal Outdoor
For example, in June, the American Medical Association (AMA) generated headlines about the health impacts of outdoor lighting, mainly street lights. OAAA promptly provided new tools for industry advocates – including expert research – explaining that light from digital billboards is not a health problem.
The availability of these tools was communicated broadly to the industry with published news.